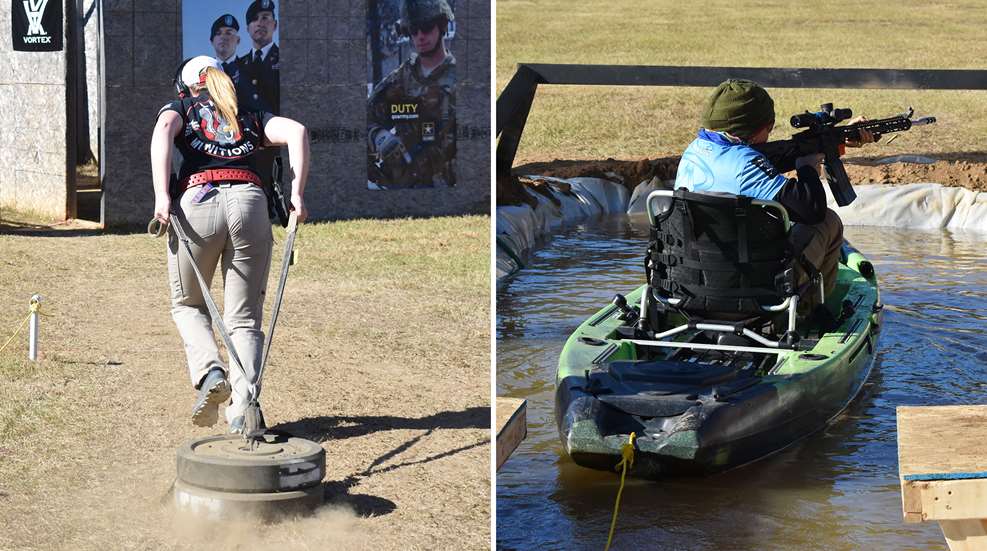 The week before Thanksgiving last November brought 255 competitors to Fort Benning, Georgia, the "Home of the Infantry," for the 2021 Fort Benning Multi-Gun Challenge, sponsored by SIG Sauer. Shooters from across the country were eager to return to Fort Benning after a year-long hiatus due to the pandemic. What separates this annual match from dozens of similar ones spread across the country is the fact that it's designed and run by members of the U.S. Army Marksmanship Unit (AMU), on the Action Shooting Team's ranges.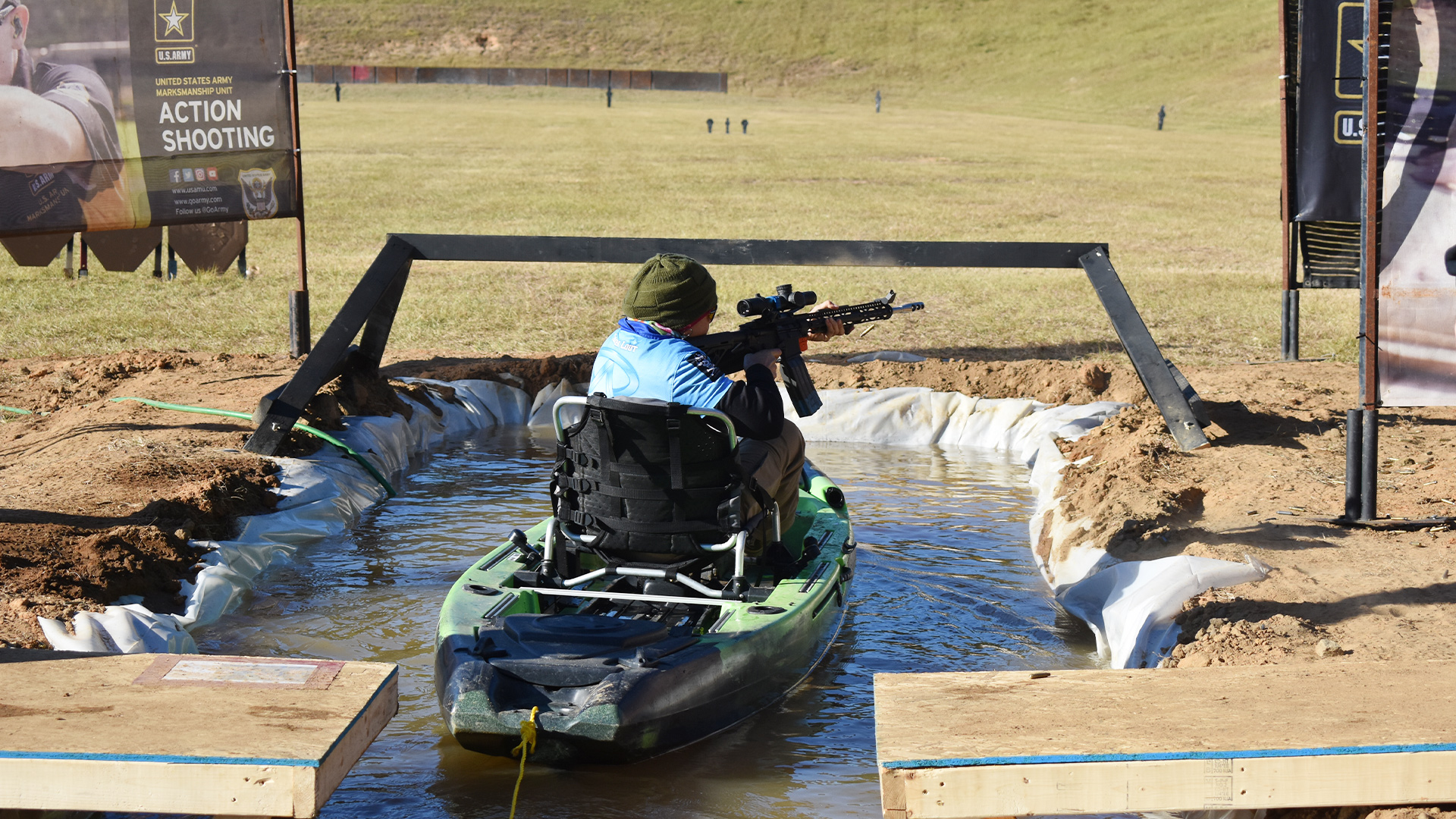 If you're unfamiliar with the AMU, this special unit consists of seven teams, each dedicated to performing at the top level in their respective disciplines and training soldiers and civilians in marksmanship. To those in the competitive shooting community, they are the people who set the bar for the rest. As such, open spots at the Fort Benning Multi-Gun Challenge fill quickly each year when registration opens in June.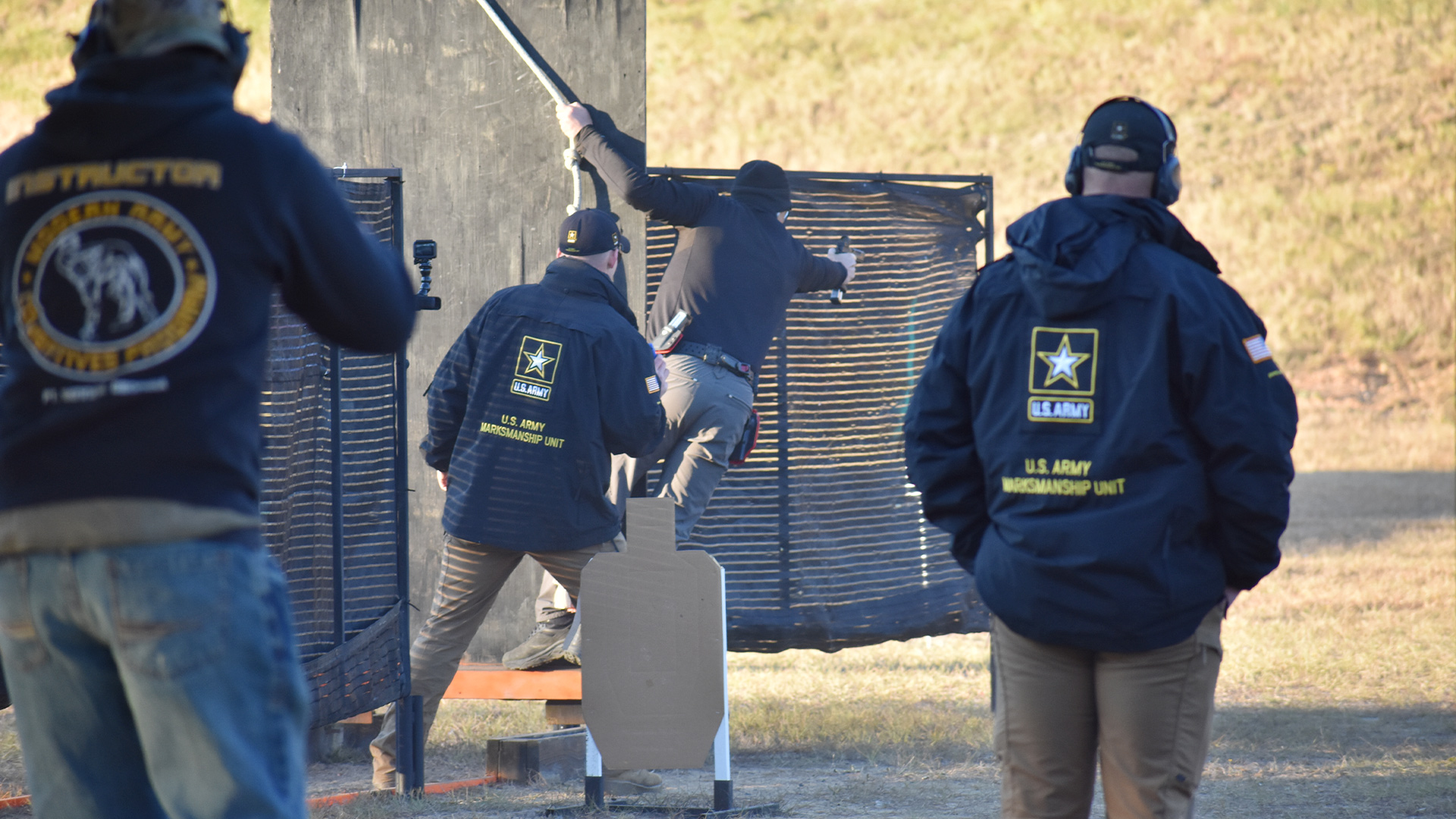 Each year, the AMU Action Shooting Team designs uniquely challenging stages intended to push competitors' limits. The rest of the unit supports the effort. Where else can you have Olympic shooters, national and world champions serving as your scorers, timers and safety officers? (Don't worry—the AMU doesn't compete in this match, opening the opportunity for other shooters to claim top honors.)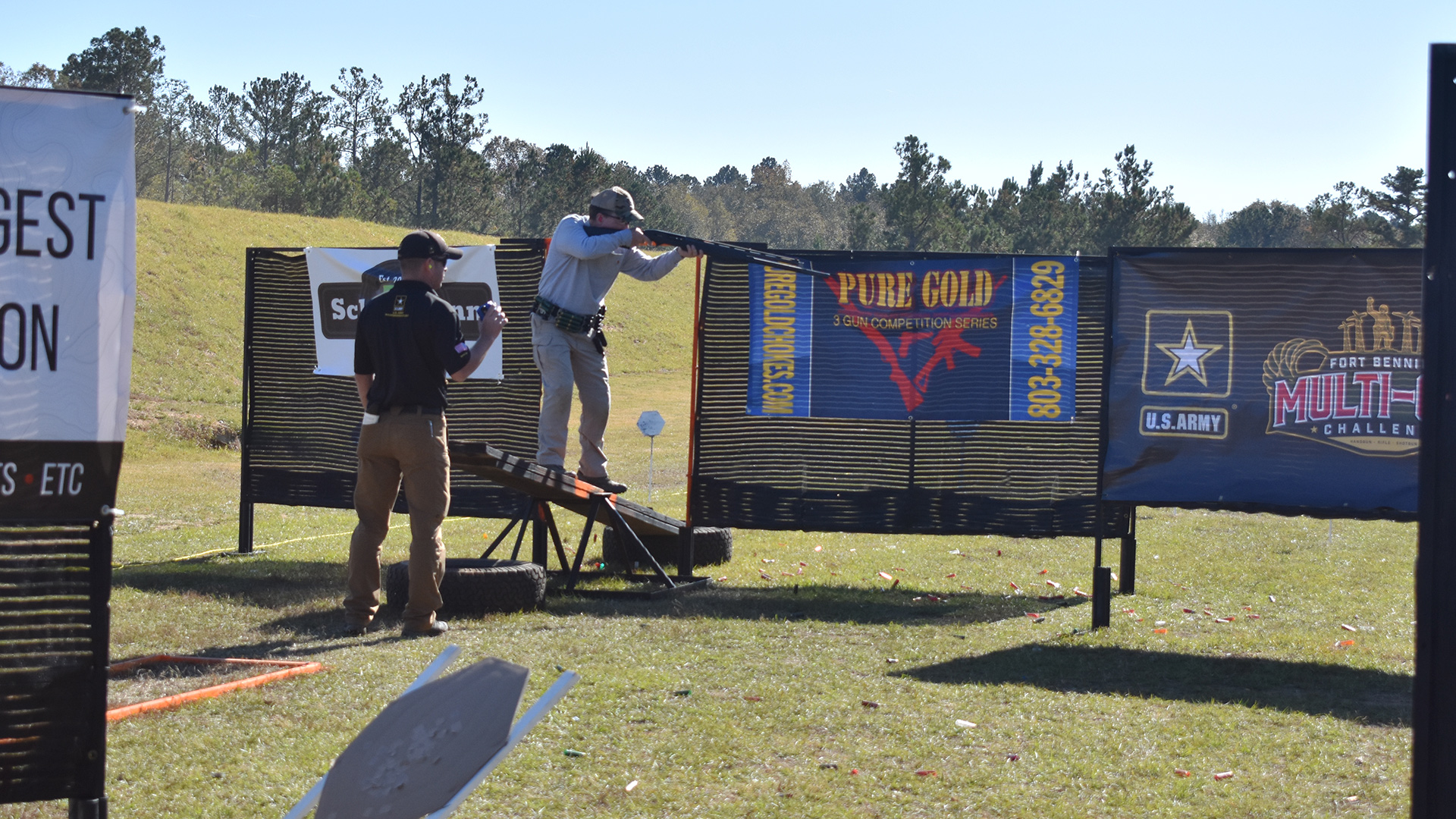 For many, the involvement of the AMU and stage design are the greatest draws of the match. Hosting the Multi-Gun Challenge at Fort Benning allows for stages that are unfeasible anywhere else. At the 2021 match, for example, competitors fired from a kayak floating atop a water-filled trench dug specifically for this event. Other stages saw competitors climbing over walls and through tunnels, dragging weights, fire from a moving bridge and see-saw, and shoot while holding onto a rope and leaning over the side of a wall. It wasn't uncommon to hear competitors both encouraging and joshing their friends, family and squad members, predicting who would flip over in the kayak (one person did) or run out of time.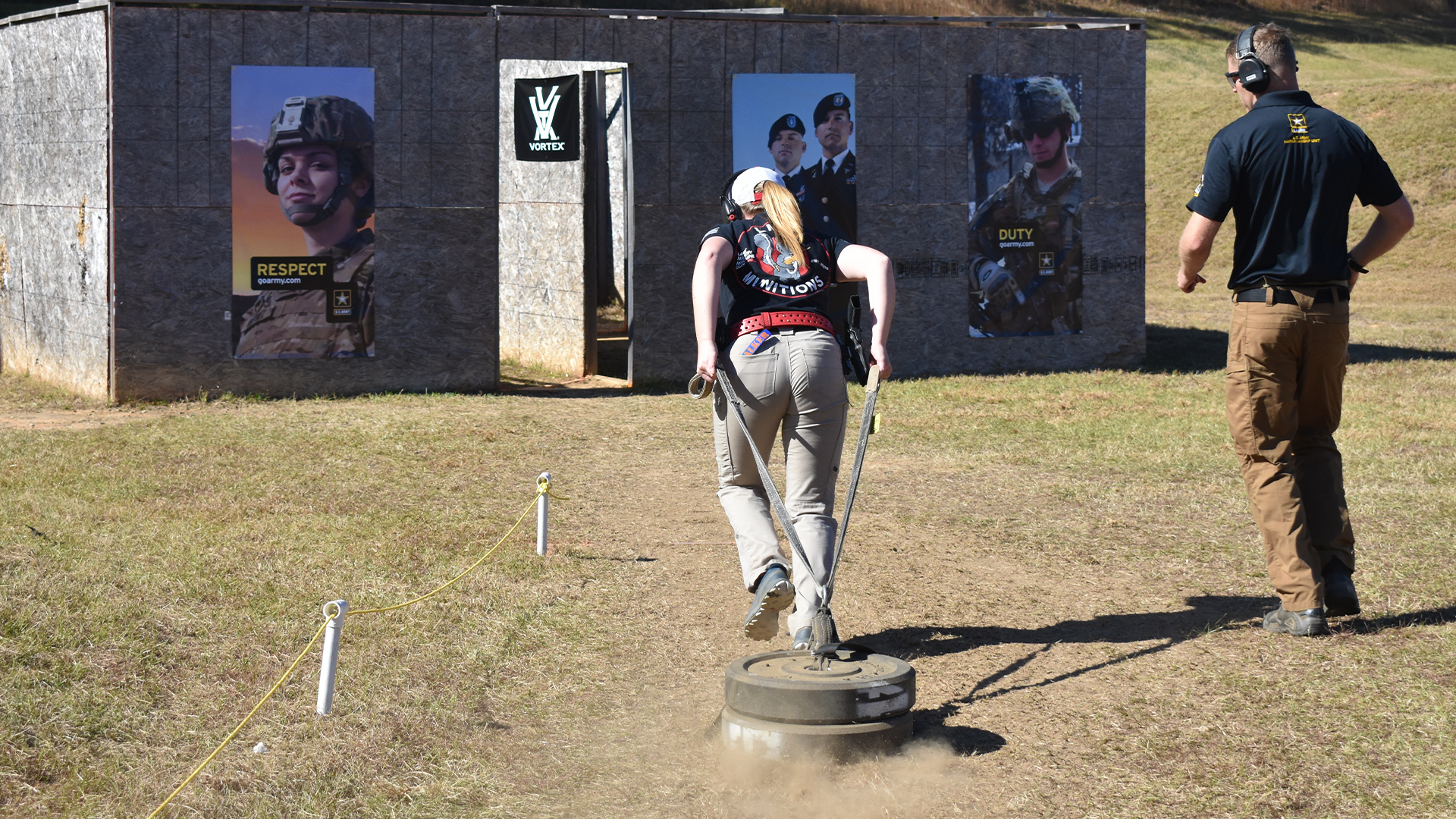 SFC David Harris of the 3rd Special Forces Group in Fort Bragg, North Carolina, came down to Georgia for the match with 30 other military members stationed nearby. "I shot it two years ago—I know a lot of the guys that shoot it and I like to shoot competitively and this is one of the few matches where you get to do stuff that you don't get to normally do." He reiterated that the match can be further enhanced since it's located on a military installation. Riding in kayaks, then entering shoothouses and throwing inert grenades to open up windows are features unique to the Fort Benning Multi-Gun Challenge.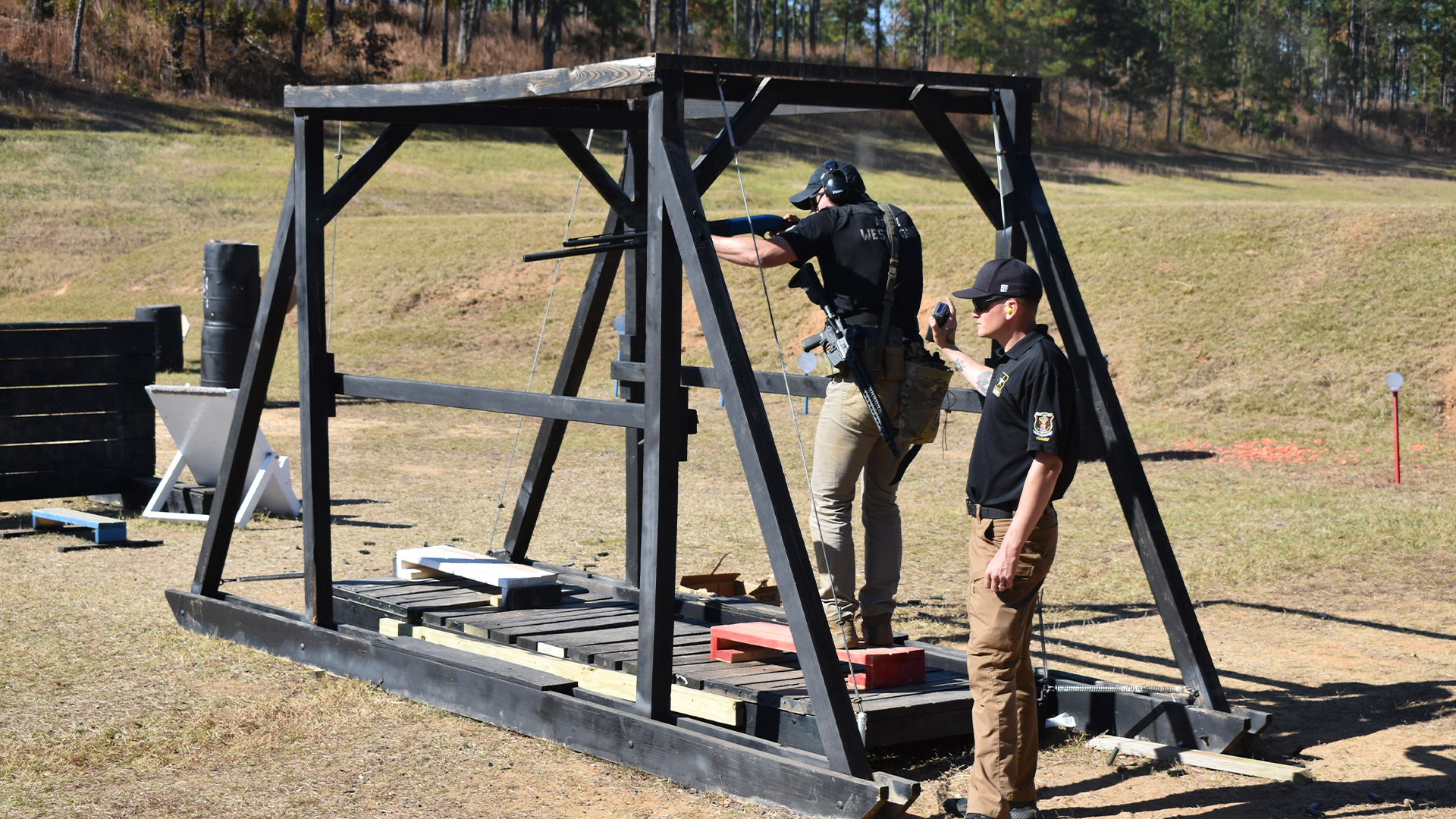 Harris has two lives, as a civilian-sponsored shooter (Staccato, Cobalt Kinetic Rifles, Vortex Optics, Frog Lube and Weber Tactical) and special forces instructor. The Fort Benning Multi-Gun Challenge allows him to combine both of his roles, working to develop his own skills and bring them back to his unit. "I am a shooting instructor for the 3rd Special Forces Group, so for me it's a lot more about practice," he says. "I get to shoot in environments that I wouldn't set up myself."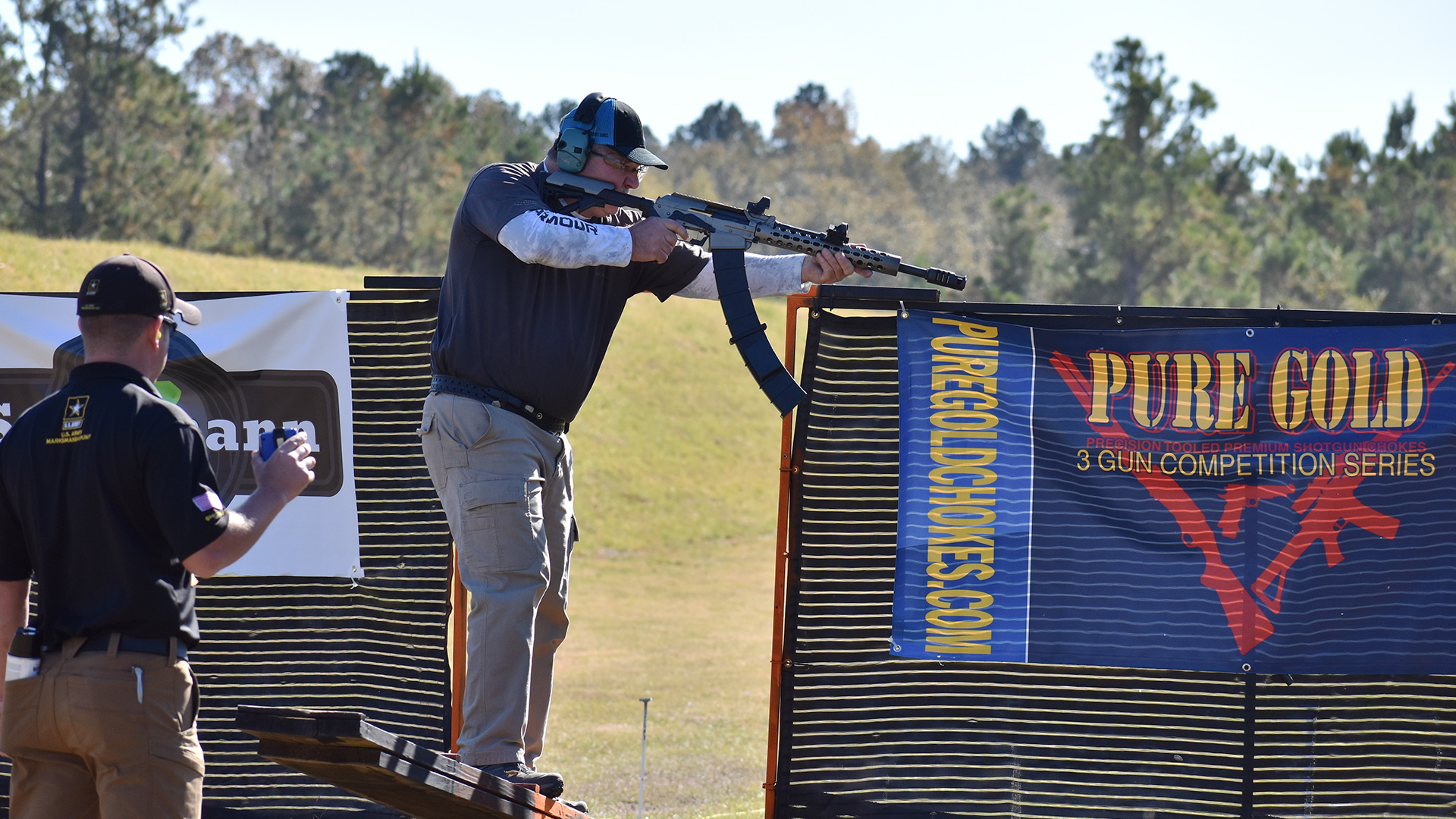 Harris also noted the increase in stress shooting challenging stages against a timer and other competitors provides. It isn't the same stress as being shot at by someone in battle, but doesn't hurt for training purposes. This match isn't just for military competitors. The Fort Benning Multi- Gun Challenge gives civilians an opportunity to experience being on a military installation, as well as chances to interact with an abundance of service members.

Squads comprised of approximately 15 people completed three stages each day—nine stages in total—on two Fort Benning ranges: Krilling and Shelton. Each squad had either a morning or afternoon time slot. Some competitors arrived to stages weary, sometimes forgetting how tired the staff must be. Range staff arrived when frost still covered the ground, usually leaving in the late afternoon, when the chilly weather would subside and T-shirts were more than adequate wear.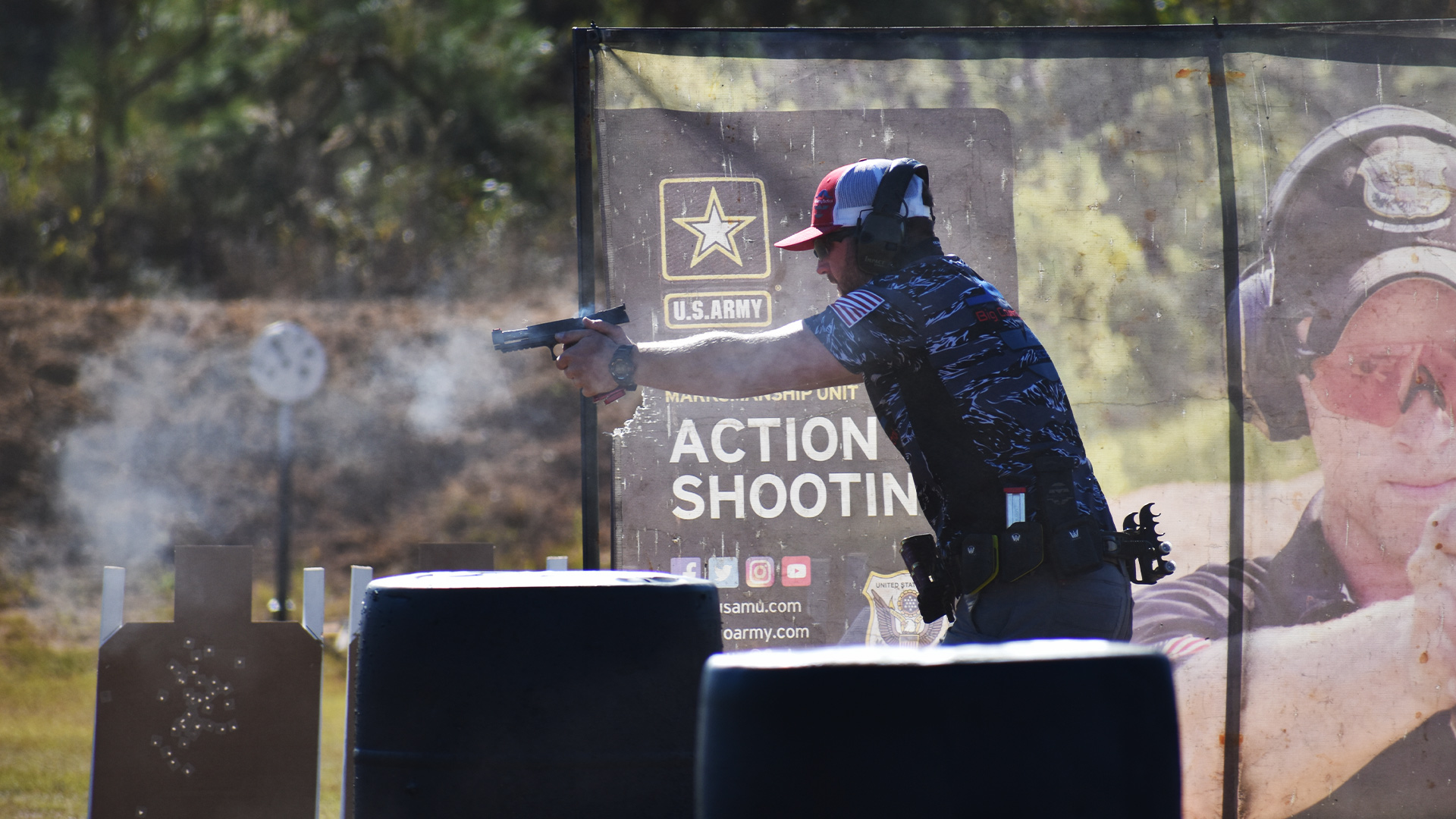 Competitors had much to see and do besides the match proper, such as checking out the Bradley and Stryker vehicles on display. Lunch was also available on-site. Whimsical stage names like Tunnel Rat, Yak Attack and Pistolero added to the fun.
Perhaps best of all, Fort Benning's Multi-Gun Challenge has a noble cause behind it—all of the proceeds go towards Fort Benning's Directorate of Family and Morale, Welfare and Recreation (MWR). The MWR office ensures soldiers and their family have access to recreation on and off base, crucial to mental health. Specifically, the Multi-Gun Challenge benefits Fort Benning's Recreational Shooting Complex, which provides an affordable place for soldiers, veterans and their families to shoot.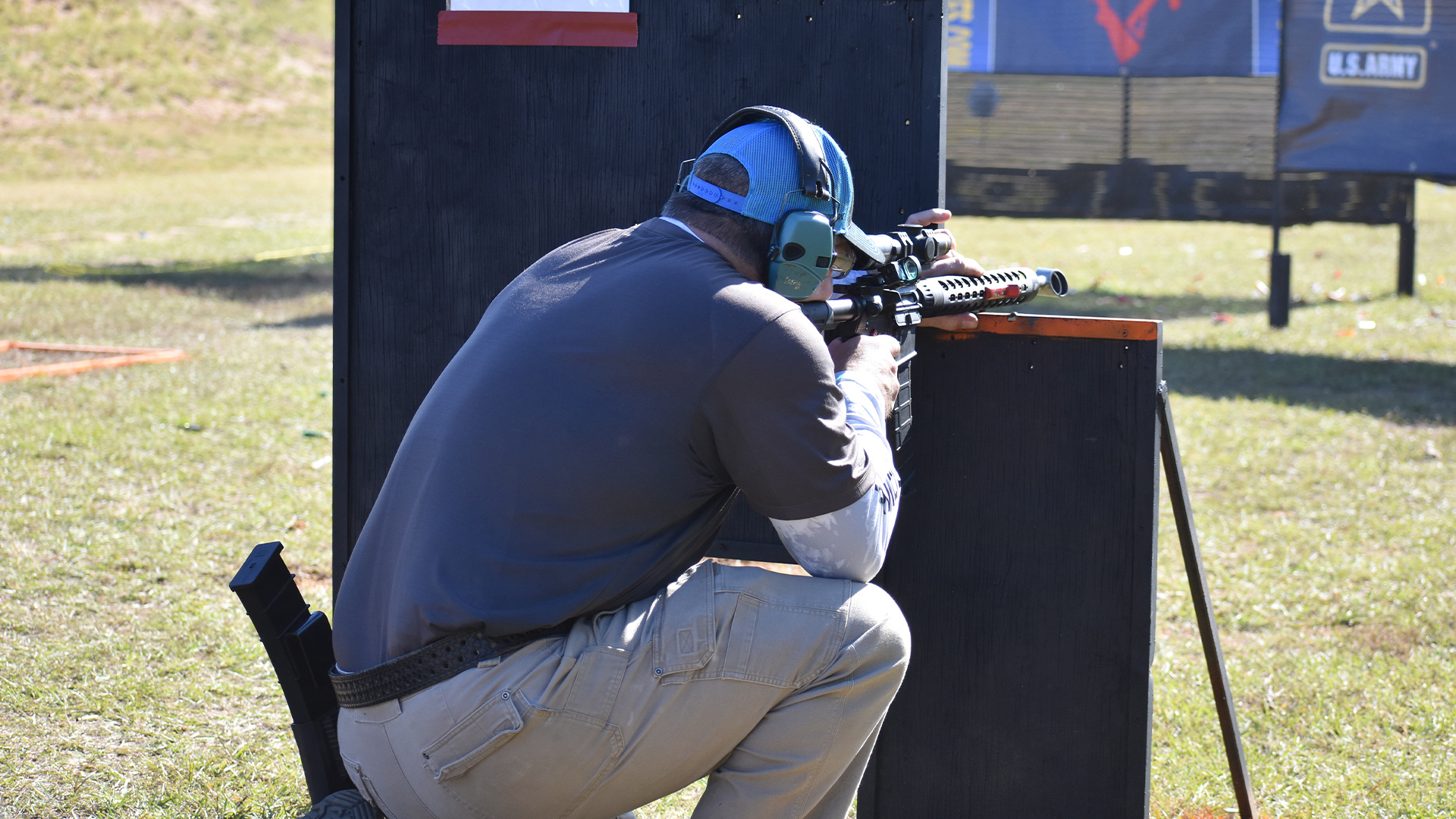 The 250 competitors were divided in four categories: military, law enforcement, senior and ladies; and in four divisions: heavy, tactical irons, open and tactical optics. This year, Team SIG Sauer shooter and former AMU superstar Daniel Horner claimed top honors in both his division and category, earning the Tactical Optics Championship title and High Military award. Kevin Leonhardt took High Law Enforcement, Todd Jarrett won High Senior and Morgan Leonhardt snagged the High Lady and Junior awards. Finally, Matthew Kalisch topped the Heavy division leaderboard, while Aaron Hayes was top shot in Tactical Irons division and Mike Whitesides was the Open division champion.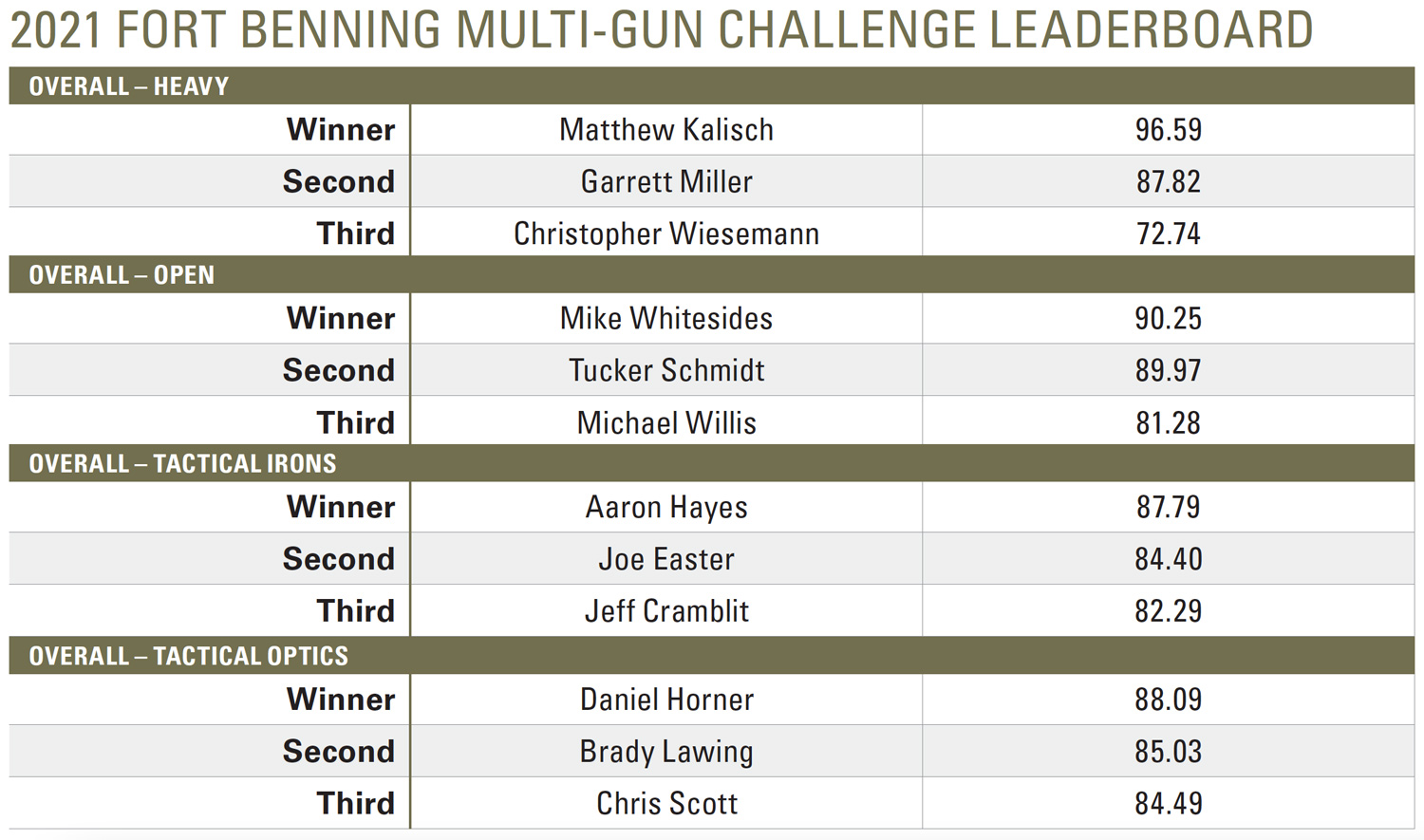 To view all of the final scores, go to practiscore.com.
Sign up early for next year's Fort Benning Multi-Gun Challenge for an experience you can't have anywhere else.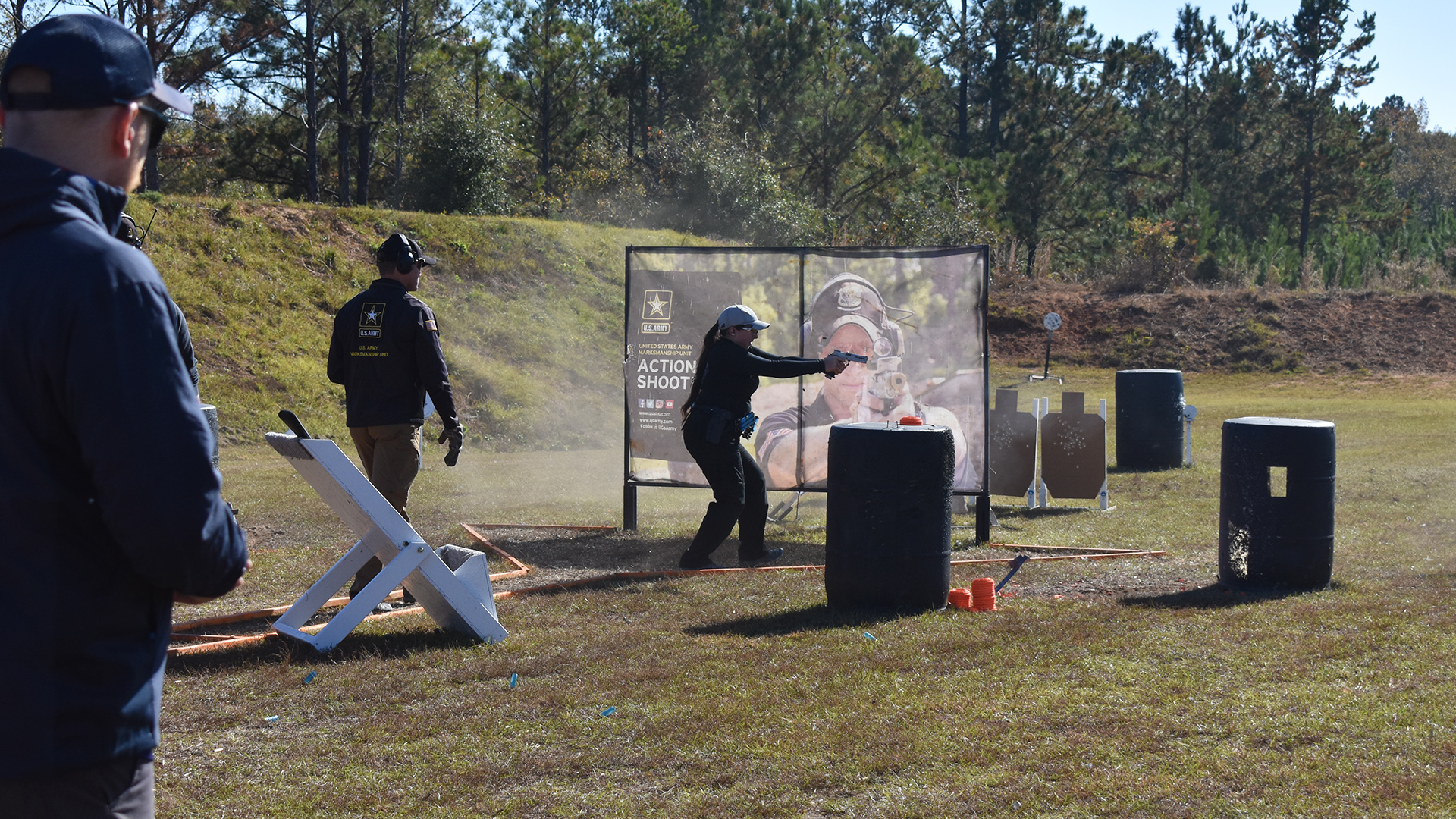 ---
Read more:
Daniel Horner Tops Tac Ops Leaderboard At 2021 SIG Sauer Ft. Benning Multi-Gun Nationals