In the November 2009 issue, SSUSA asked four collegiate coaches for their views on the following hypothetical question:

"I have practiced dry-firing and sight-picture drills to train my eye and trigger finger for a controlled, well-timed shot. Our local club coach tells me my position is correct (head erect with a well-supported position, etc.). Are there any exercises or weight training that will help reduce my 'wobble area' and stabilize my hold, or should I just concentrate on my sight picture and accept a certain amount of movement?"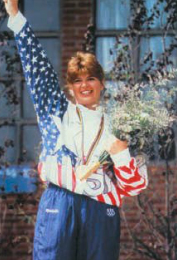 Launi Meili, Air Force Academy Rifle Coach
In this day and age of competitive shooting, it's no longer a sport of just one dimension. In order to compete at higher and higher levels, you need to train not only on the range, but also physically and mentally off the range. Since this is an "asymmetrical" sport, in other words one side of the body is physically working harder or differently than the other, (weightlifting or rowing are examples of symmetrical sports) it's important to do what you can to be as fit as possible not only for balance, but to help control your hold and meet the demands of training repetition.

I encourage my shooters to be aerobically fit and to also lift weights two or three times a week for anaerobic training. Once an initial level of fitness has developed, where I feel the strength in their backs and legs meets the demands of training, we start to incorporate more core exercises into the program. Core training incorporates balance and stability into a particular posture the athlete assumes. There are so many core exercises or postures to try, there's not enough room to cover them in this article. I would encourage you to look this topic up online, or check out the many books or articles now available.

Core exercise targets the stomach, back and many muscles in the arms and legs at the same time (as opposed to regular weight training where one muscle group is trained at a time). There are also exercises where you may be moving onto and off of a ball while in a posture, so control of movements is also incorporated. I believe there is a very close link to core exercises and not only enhancing a shooter's fitness, but their ability to control their hold and balance as well.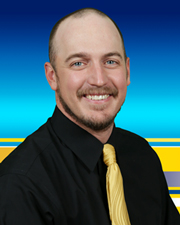 Dan Jordan, University of Alaska—Fairbanks Rifle Coach
The simple answer to this question is, "yes." Itis always helpful to work on stabilizing your hold; however, there will be many times during competitions when you are nervous, sick, sore, etc., and won't have as much control over your hold as you do in practice. But it is important to work on both aspects of standing: hold and execution.

There are certainly some exercises you can do to work on reducing your standing hold. The primary one is progressive relaxation, which you may already be doing. The great thing about this skill is you can practice it anywhere: the range, the gym, on the bus, in your trigonometry class (OK, maybe that last one isn't such a great idea). There are excellent resources out there if you search the Internet for "progressive relaxation." The benefit of these exercises is that they will improve your kinesthetic sense, allowing you to become much more in touch with your body and where it holds tension. When you can quickly identify and correct these areas of tension, you'll be able to improve the stability of your hold.

Now, on to the more important aspect of shooting while standing—the execution. After some long discussions with many world-class shooters, I have come to believe that execution should be a primary area of focus for any advanced shooter. You can practice your standing hold for years, but the truth is, you're not going to be able to control it perfectly in adverse conditions. What you can control is the precision of your execution. While you can practice to cope with situations such as weather, body aches or stress, you can never gain absolute control over your body's physiology (heart rate, adrenaline, blood pressure, etc.). If you work religiously on all aspects of your shot execution, especially your pre-shot routine, timing and follow through, you can still turn a wobbly hold into a deep 10.

I had the pleasure of training for a year with Abhinav Bindra, the 2008 air rifle gold medalist from India. If you were to watch Abhinav's hold on a SCATT system, you rarely saw his barrel stop moving. He would approach the target from 12 o'clock, slowly drop to the center of the target, and immediately take his first best shot, with flawless trigger control and follow through. Abhinav and I had the exact same theory on shooting: the things you can't control don't matter in standing, because the skills you can control are the skills that make for the 10's you need to win.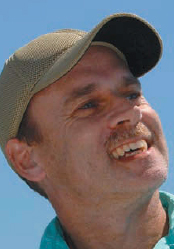 Tom Migdalski, Yale University Shotgun Coach
The short answer is that any exercise is extremely helpful. Cardiovascular training (swimming, biking, jogging, aerobics classes, power walking, etc.) three to four times per week for at least 20 minutes per session will reduce your resting heart rate, burn excess calories, Improve oxygen utilization, promote sound sleep, reduce mental stress and control physical jitters.

Mix up these exercises every few weeks to prevent boredom and get a more complete whole-body benefit. Even the most minor exercise will be of some use, including skipping the elevator and taking the stairs or parking at the farthest spot in the parking lot rather than seeking out the closest.

Weight training is another important aspect in training. Lifting moderate weights, defined and chosen as those that have you reach "failure" in repetitions somewhere between 12 and 15, for two to four sets per workout will strengthen your skeletal muscles. In turn, these large muscle groups will not only be able to support your head and entire skeletal system better, you will also acquire more motor control over them.

Start your program slowly with exercises for just the major muscle groups, which include the upper thighs (leg presses, leg curls, leg extensions), chest (bench or dumbbell presses) and back (lat pull-downs, lat rows). Secondary muscles kick in during these exercises to assist the major muscle groups. As you become more comfortable with your routine and less sore, you can add specific exercises to directly fire the smaller muscle groups like the biceps (curls), triceps (arm extensions) and deltoids (overhead presses or shoulder flys). If you have access to a gym, you should strive to mix up your routine every week, again, to prevent boredom and get a better-rounded workout. Always seek medical clearance before starting any exercise routine.

Exercising on a regular basis will not only strengthen your voluntary and involuntary muscles and organs, it will also teach you goal setting, perseverance and mental discipline, all of which are key elements to successfully competing in the shooting sports. Remember the old saying, "No pain, no gain."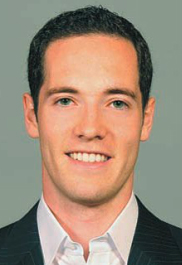 Jon Hammond, West Virginia University Rifle Coach
Firstly no, you should not accept the movement because reducing your hold is a key element of training, and the better the hold the more accurate you will be, hence prone scores are higher than kneeling, which are higher than standing, as a general pattern.

Holding and balance exercises are the key ones to focus on here. First, balance training, which can be done in the gym, or in the range. In the gym there are many different drills with balance boards and balance balls. These will train small muscles and give you more balance perception. The large balance balls are excellent; you can sit on them or even get in a kneeling position while on the ball. You can also do some balance exercises without any equipment, such as standing on one leg at a time, and as that gets easy, doing it with your eyes closed.

Also, your general weight training can also be tied into this by using the balance balls, many general exercises such as bench press and squats can be done on or with these pieces of equipment so that it is as much a balance exercise as a strength one. The trainers at WVU work in many exercises for the rifle team that combine strength, balance and core training all in one such as dumb bell bench press while lying on a large balance ball, and squats while holding dumb bells and standing on small squishy (balance) balls.

On the range, holding exercises are also key to success and are mostly done with a small bit of dry firing as well, but often no shooting whatsoever. This may consist of simply holding the rifle in position for the majority of the training session, in whatever position you are working on. This is critically important for improvement of hold stabilization, especially in standing, and it allows your mind to focus on this, rather than the many other factors such as aim, triggering, sight picture etc. You can be better in tune with your body, and see how it wants to react and move around, and therefore correct any Natural Point of Aim errors.

While many people are successful with a lot of movement in their sight picture, it will always be an advantage to have as steady a hold as possible. You must also be aware that your hold can improve from whatever level it is at, with dedication and hard work!