With the 2019 NRA High Power Rifle National Championships at Camp Atterbury just around the corner, it is definitely a great time to check out some of these SSUSA articles geared towards the rifle discipline focused on pure marksmanship.

In no particular order, see 12 of our favorite high power rifle articles listed below.

Five Ways To Quickly Improve Your High Power Rifle Scores
The key word in this article title is quickly. In this article, Field Editor Art Merrill outlines five different ways to quickly improve your high power rifle scores that are not just different ways of practicing, instead focusing on coaching, rifle ergonomics, handloading and probably one of the most overlooked of all—physical fitness.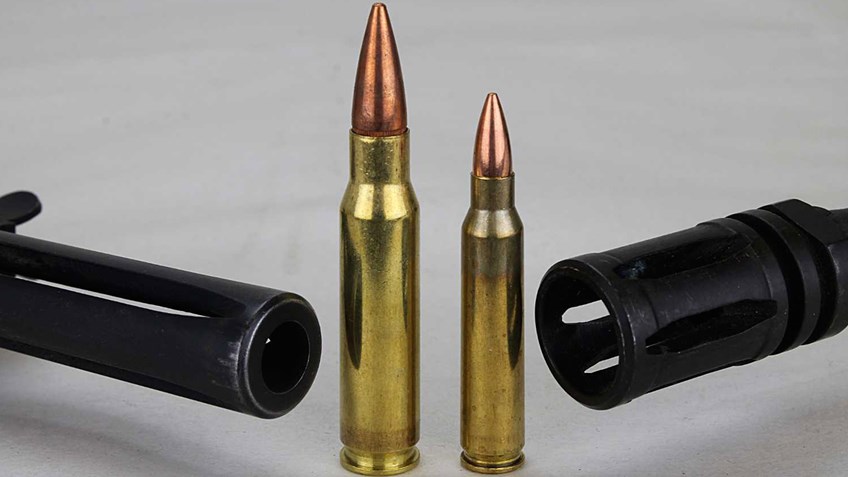 While no one can truly guarantee that you can improve scores by simply reading an article or two, you can bet that reading this one—it is at the very least a step in the right direction to move past the Marksman classification.
---
Climbing The High Power Ladder (three-part series)
Here, popular author Glen Zediker brings tips for shooters that are looking to make the first steps past Marksman classification and on to Sharpshooter and beyond. This three-part series looks past the fundamentals and gets into the nitty-gritty of preparation, both before heading to the range and while on the firing line, along with plenty of other nuggets of valuable high power rifle competition info.

Besides preparation, Zediker focuses on shooter outlook, focus and also includes his thoughts about training. Read all three articles in this series to learn all of his suggestions on climbing the high power rifle classification ranks.
---
Intro to Service Rifle
Frank Melloni wrote this article as a primer on all things service rifle, beginning with the course of fire and the different positions that are involved. Properly describing the sport as one of the most intimidating styles of shooting to outsiders, here Melloni breaks down the traditional four legs of service rifle in a way that anyone can understand.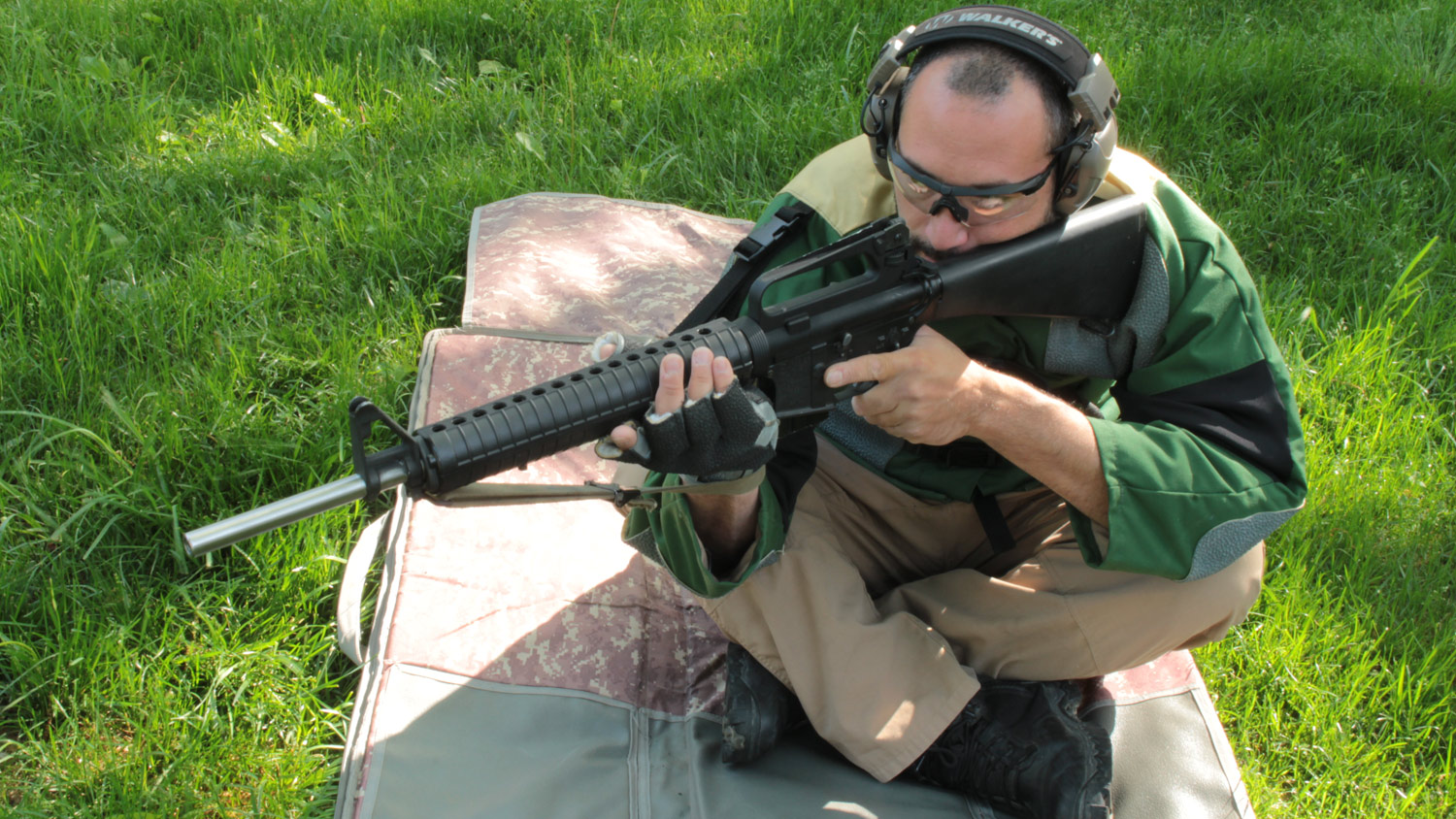 Best of all, Melloni also provides recommendations for shooting coats, gloves and spotting scopes. This is great for new shooters that are attempting to dissect the myriad of information online regarding high power rifle accessories.
---
Five Easy Ways To Upgrade Your Service Rifle For Competition
In this article, Field Editor Art Merrill provides five simple upgrades to make service rifles easier to shoot and also with greater accuracy—remaining within the rules. Match barrel twist, ergonomics, trigger work and more are among the different tips for service rifle that Merrill includes.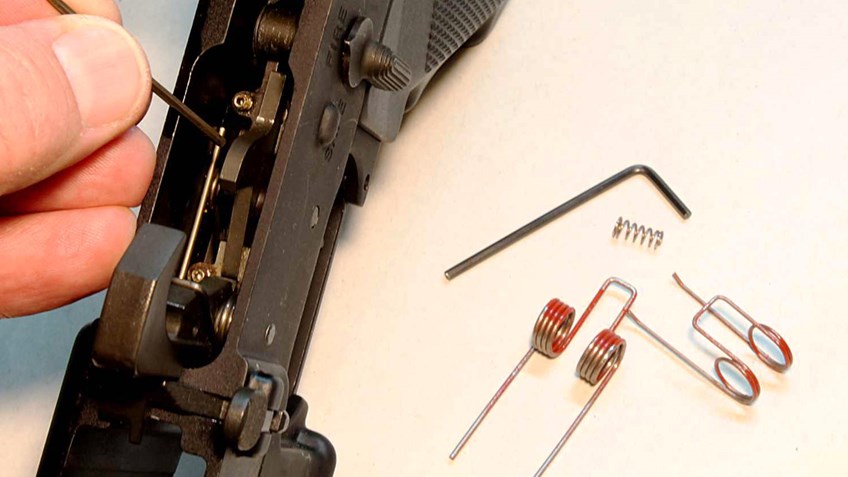 In addition Merrill, in true form, also notes that savvy high power rifle shooters should always have access to the latest editions of rulebooks handy (both NRA and CMP), otherwise you might be spending money needlessly on non competition-legal equipment.
---
Review: Leupold VX-4.5HD High Power Service Rifle Optic
This optic certainly turned heads when it was first released by Leupold last year. The first service rifle-specific optic to wear the famous gold ring has that kind of effect on people. Here, service rifle aficionado Dennis Santiago provides his objective review of the Leupold VX-4.5HD 1-4.5x24mm Service Rifle optic.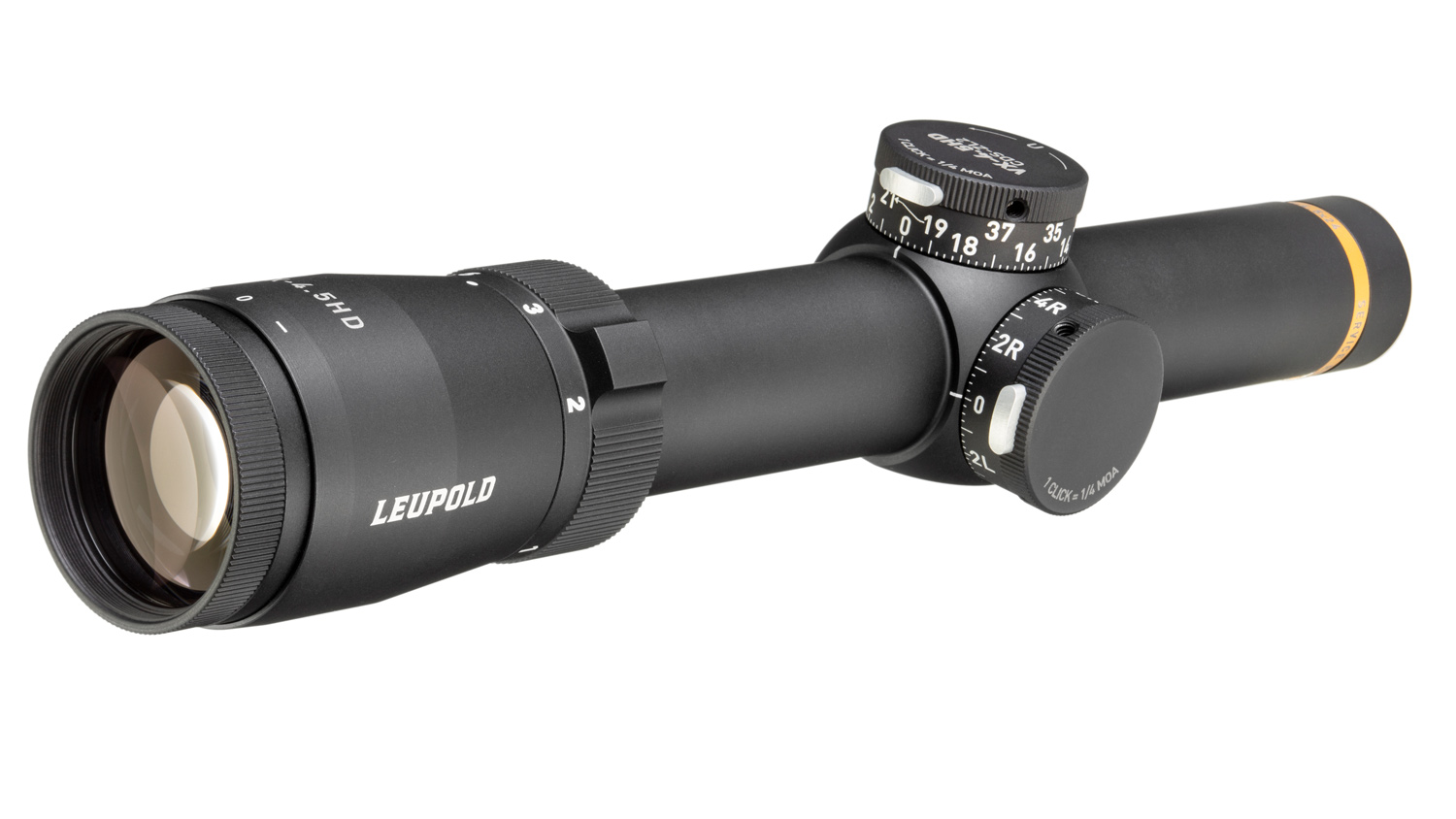 After testing, Santiago ended up as a fan of the scope, summing the VX-4.5HD with, "There is a lot to like about the Leupold. Slap an aperture cap on the front objective and a clear centering disk on the rear ocular and you [can] do quite well with it."
---
Why Shoot High Power Service Rifle?
Serena Juchnowski has a lot to say about high power service rifle, since it is her favorite shooting discipline. In this article, she outlines the many reasons why she considers it to be such a rewarding sport for competitive shooters—especially younger ones. Additionally, Juchnowski gives a brief overview of the the rich history behind this discipline.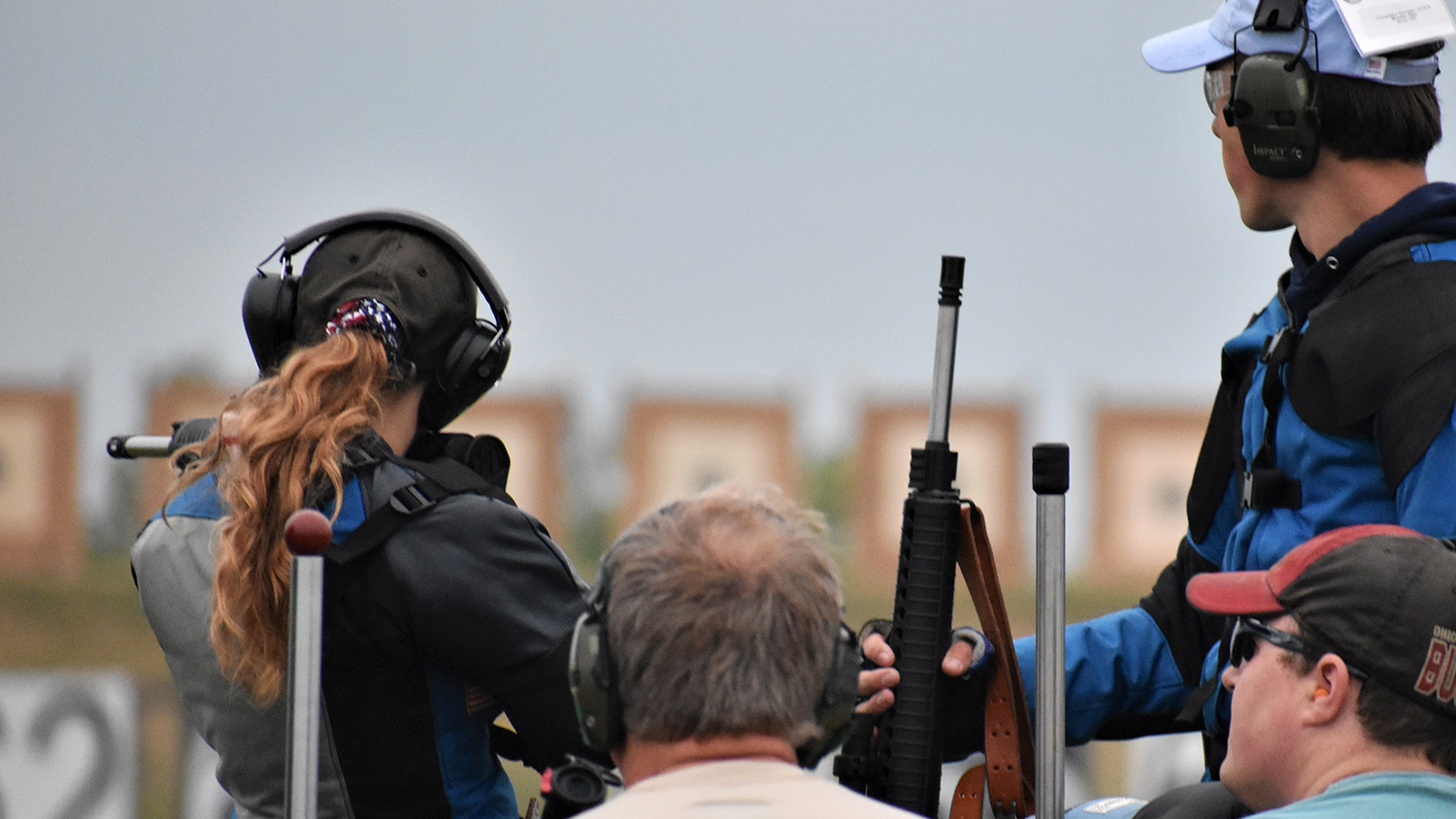 Like many other shooting sports, the people comprise a big part of the fun that is high power rifle. Juchnowski says, "Though high power does not offer as many college opportunities as junior shooters may like, it's still an amazing community to be a part of. Connections and friendships made on the range often last for generations."

---
Life In The Pits
Pit duty can have different meanings to different people. Some might embrace it with open arms, considering it as much a part of the high power rifle experience as the competition itself. Others might see it as a chore, one that can provide much anxiety to newbies. In this article, Stanton L. Wormley Jr. reviews exactly what to expect when having to service high power pit duty.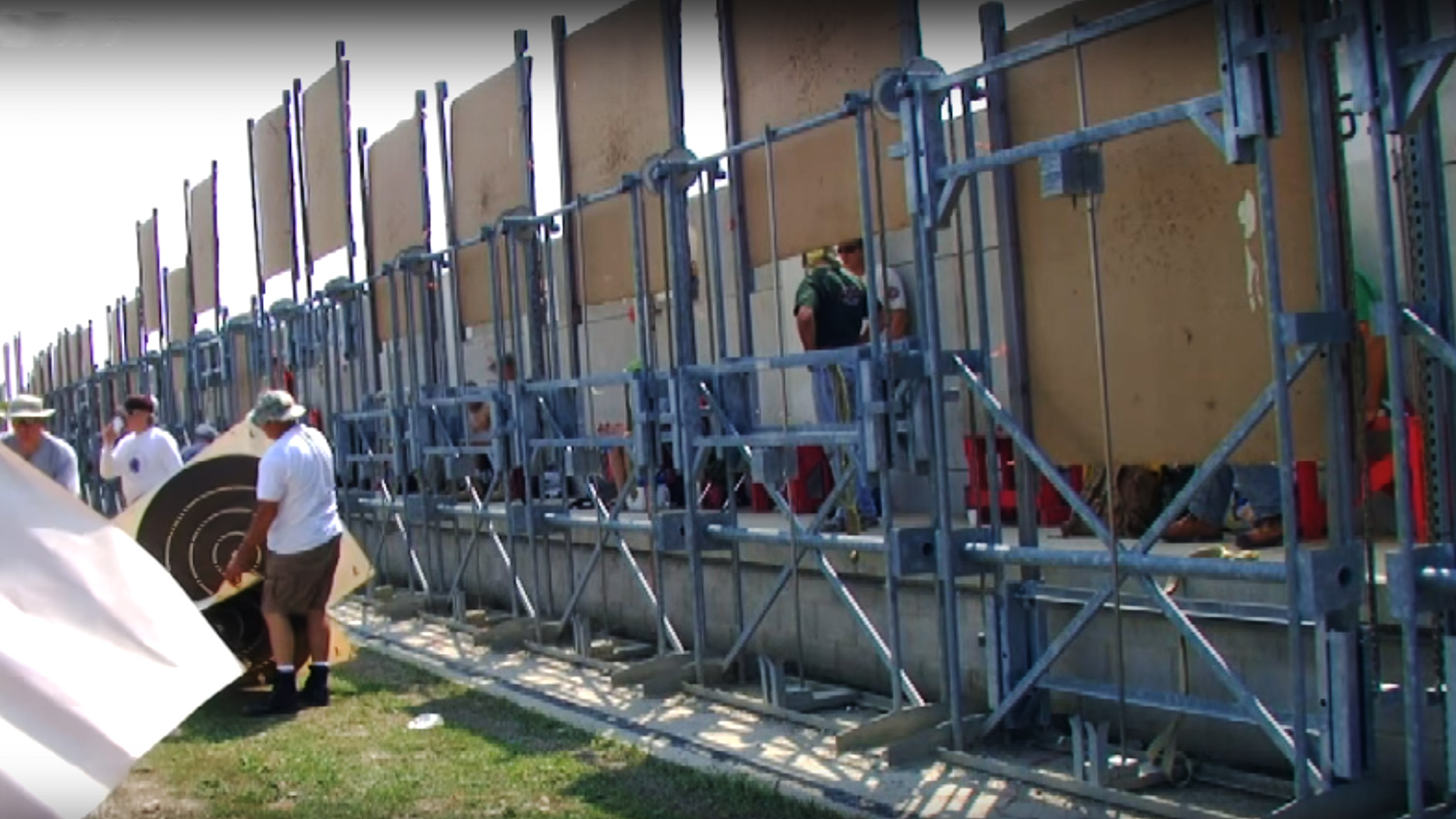 Noting that it is a simple operation and nothing more, here Wormley goes over the entire process in a clear, concise format that should help allay the fears of even the most anxious high power rifle shooters facing dreaded pit duty. Also, be sure to watch the video at the top of the article that features actual pit duty in action at the National Matches.
---
Everything You Wanted To Know About AR-15 Service Rifle Iron Sights
Once again, prolific AR-15 writer Glen Zediker shares his knowledge with us, this time regarding service rifle iron sights. Written well before the age of legal service rifle optics in NRA and CMP high power rifle competition, Zediker reviews in detail exactly what shooters really need to know about this particular guidance system for the launching of bullets.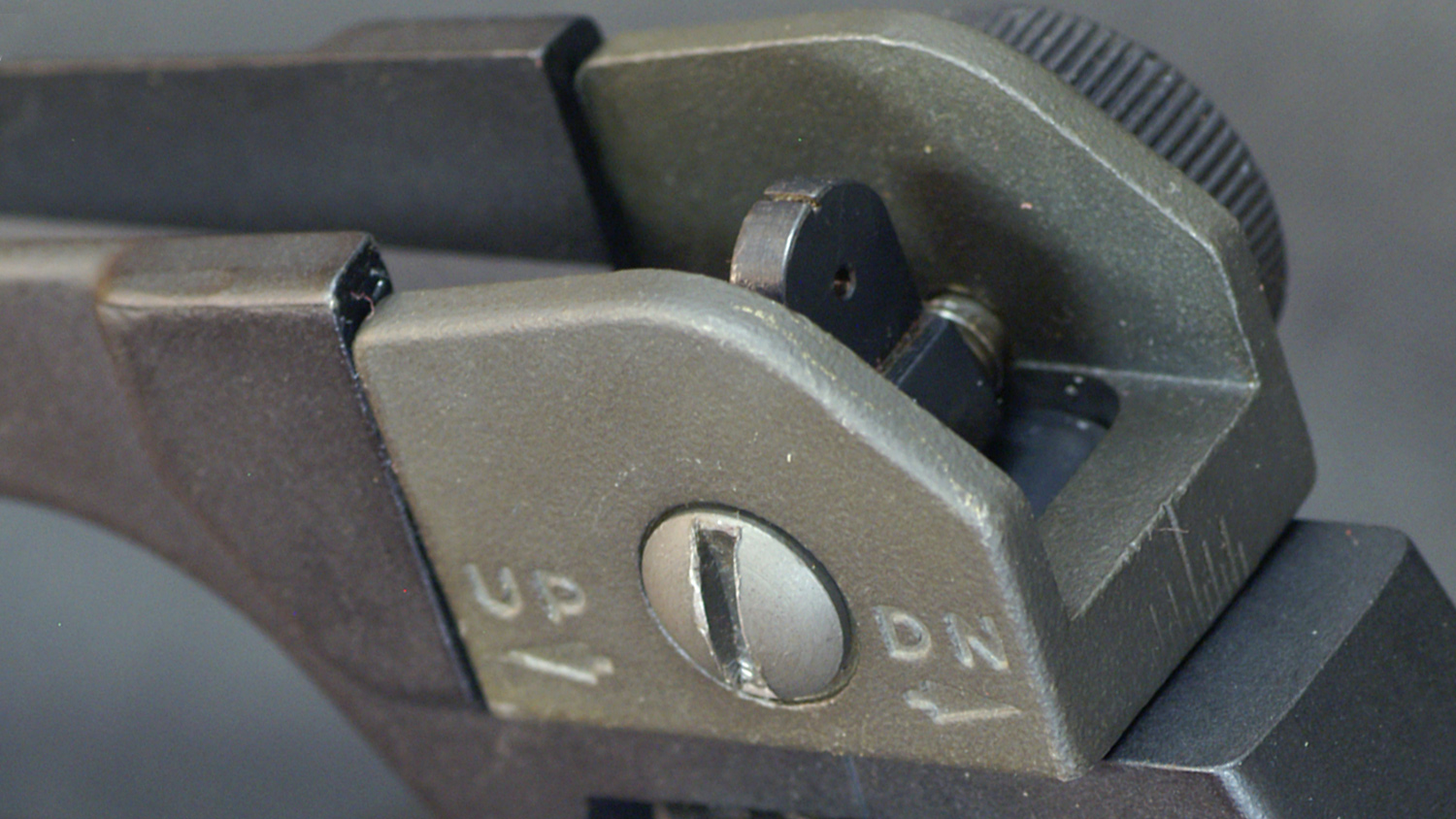 A highlight of the article for us is when he outlines the front sight and the different posts available, especially what exactly one should look for when searching for a high-quality sight post.
---
High Power Rifle Across The Course Competition
This article provides exactly what the headline entails: a short outline of traditional high power rifle across the course (XTC) competition. Beginning with arms and body support for multiple positions (which veteran high power shooters know can be the most awkward part of the sport for beginners) and guidance on the different distances, this article is a must-read for prospective high power shooters.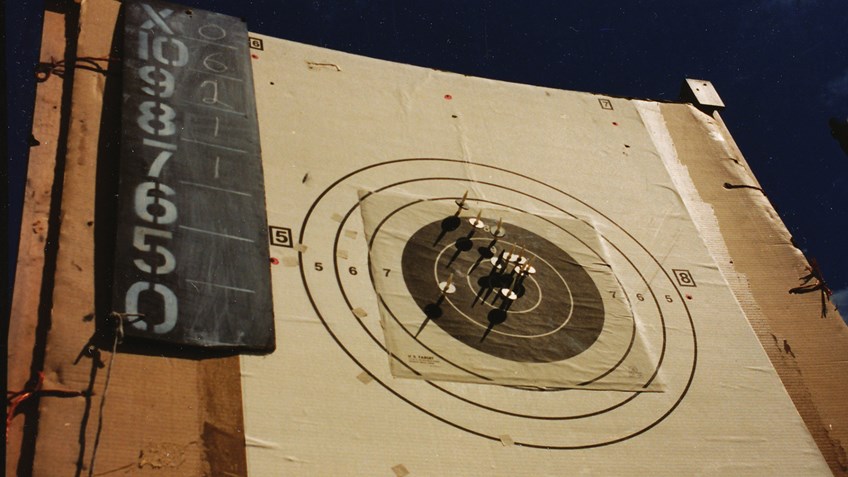 A standout feature of this article is the photography, which although admittedly dated, still clearly shows what is expected from high power shooters for each position and distances, as well as what they can expect to see at a typical across the course competition.
---
The Civilian Version of the M14, Then and Now
Written by one of our favorite outdoor authors, Dick Jones, this M14 article is an inside look at the fascinating history of this rifle as it pertains to Camp Perry and the National Matches. There are four decades of M14 Match Rifle history, all meticulously pointed out by Jones.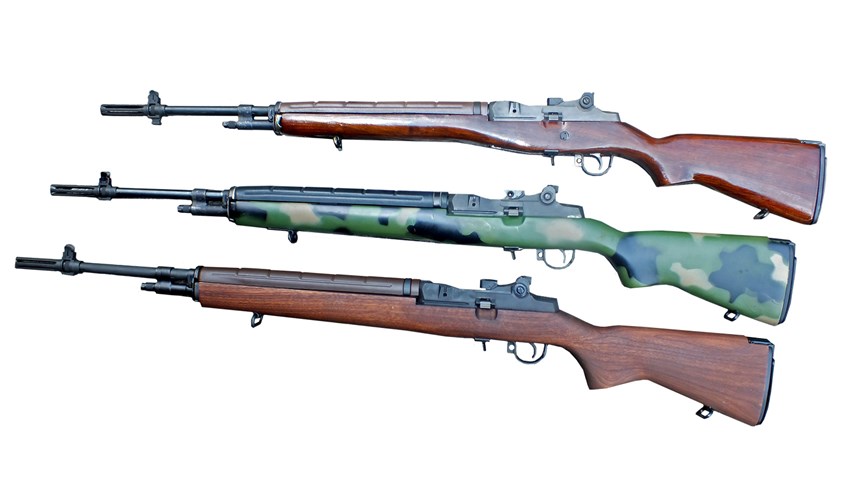 Near the end of his article, Jones notes:

"As racing improves automobiles, competition improves firearms, and the current crop of Springfield M1As, from the Basic to the top of the line, Super Match and Loaded models, reflects the years of development. The M14 and its variants are still in service today and it's still considered by many to be the best battle rifle in the history of the U.S. military."
---
50 Great Competitive Shooters of the 20th Century (three-part series)
The first installment of this triple-header history article reads like a veritable who's who of great competitive shooters from 1900 to 2000, with names like Lones Wigger, Gary Anderson, Arthur Cook, Ruby Fox, NRA Board Member Kim Rhode and more gracing it. There are so many people from that era in the shooting sports that need to be recognized—it makes sense that three whole articles were needed to fit them all in. Among them are several high power rifle shooters.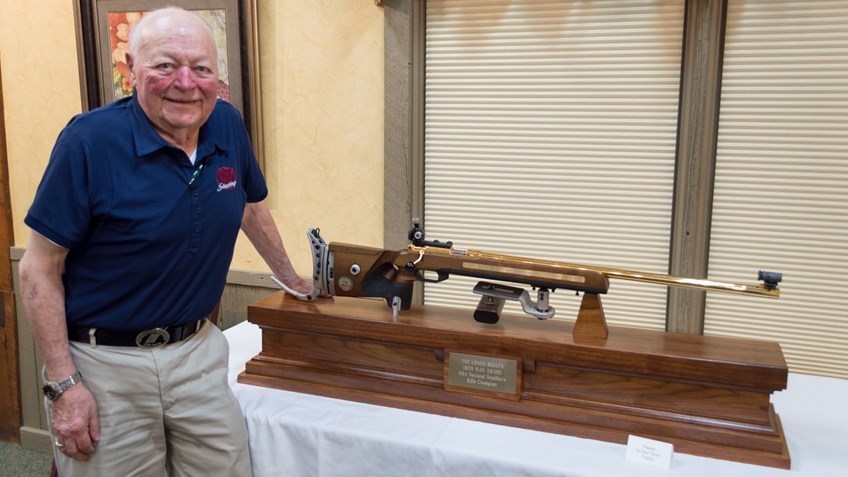 The shooters honored represent a broad cross-section of trailblazing international champions, domestic heroes at Camp Perry, Olympic medalists and some that just had the knack of winning in the face of insurmountable odds. Be sure to read all three parts of this series.
---
Handloading: Winter Zeros And Indoor Load Testing For High Power
Winter, or any time during the off-season, is always a great opportunity to perform ammunition testing that focuses on consistency and velocity. In this article, author Glen Zediker reviews load development for high power rifle competition at 50-yard distances common to many indoor ranges.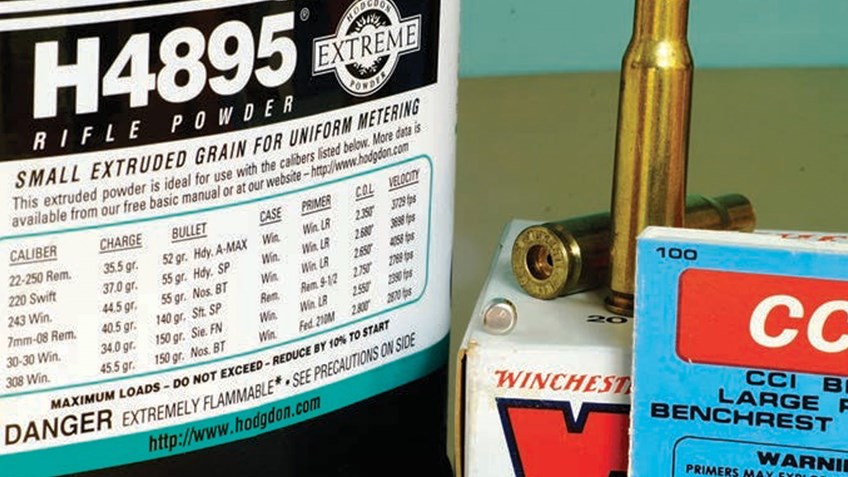 In "Winter Zeros," Zediker points out the pros and cons of velocity deviations, consistency, and why the range (extreme spread) of velocities can be valuable data of interest to handloaders.

See more: High-Performance High-Power Rifle Ammo: 6 Things That (Really) Matter.