Here are some suggestions for improving your sitting position scores. These five tips are applicable to any rifle disciplines that allows the sitting position in competition.
Position Review
Have your coach or another person compare your sitting position with the position shown here. Alternatively, make a video of yourself in position.
Important sitting position features to check are:
The foot and leg position.
The head position.
The forward lean of the body.

If you are having problems with your position, don't hesitate to put the rifle down and practice the body position.
Follow-Through
Shooting results in any position can be improved with correct follow-through. Remember that in shooting, follow-through is not the completion of a movement, but the continuing of non-movement. A good way to improve follow-through is to maintain aim, breath control and hold control for two seconds after the rifle has recoiled.
Head Position
Sitting positions can often be improved by raising the rifle high enough to permit the eye to look through the sights without straining. This is done by tightening the sling and bringing the left hand back closer to the trigger.
Leg Position
The legs must be fully relaxed down as they support the rifle and upper body in the sitting position. This is especially important in the extended position. If you are using muscle power to hold your legs in position, try changing your foot and leg position until you can relax your legs.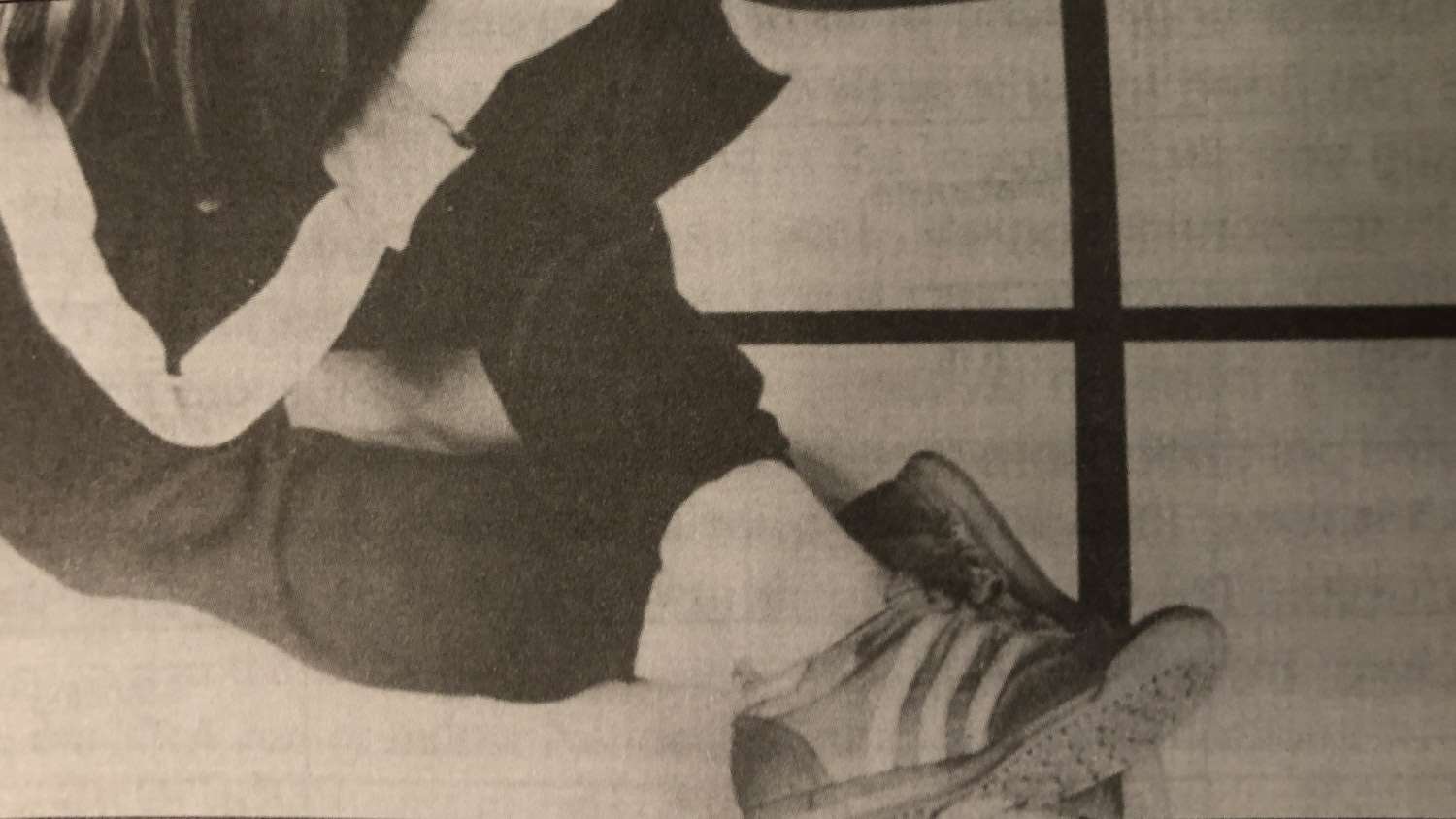 In the extended position, be sure your feet are well out in front of you. Then try changing the place where your left leg rests on your right foot or ankle. Moving the right foot back so that it supports the calf of the leg may solve the problem.
Thinking
The final step in firing a shot in any position is thinking about what you have done. Was your position steady and comfortable? Was your hold good? Did you pull the trigger smoothly? Did you follow-through? Where did you call the shot?
Did the shot hit the target where you called it? If you take a few seconds after each shot to think about what you have done, you will be better prepared to fire the next shot.
After you finish a firing position or are finished for the day, make some notes in your shooting diary about your shooting. Write down comments about the things you did correctly. List the things that helped you make good shots. Also note the things to work on the next time you shoot.
Lead photo courtesy of Frank Melloni.
---
See more: Using Competition Tactics And Gear For An Edge In The Field