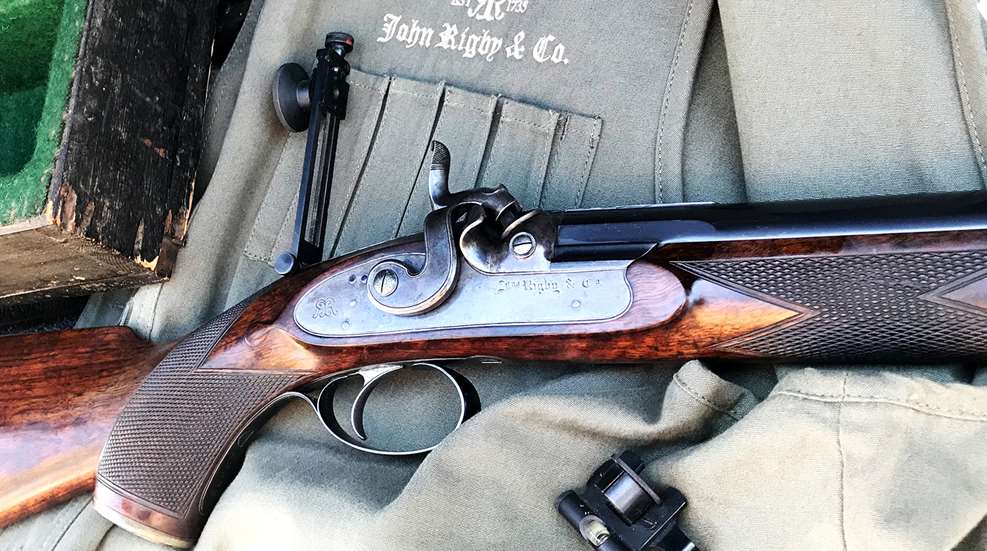 Creedmoor is synonymous with the first-ever international rifle match in 1874 at the Creedmoor Range at Long Island, NY, that pitted the Irish Muzzle Loaders (Rigby's) against the American Breech Loaders (Sharps and Remington Rolling Blocks). In six years, the 150th anniversary of this match would be upon us. Black powder enthusiasts, collectors and shooters have one chance at recreating this event―I doubt many of us will be around in 2084 for the 200th anniversary. So to prepare, this past March the National Muzzle Loading Rifle Association (NMLRA) conducted the first-ever Creedmoor 150 Rifle Match in Oak Ridge, TN.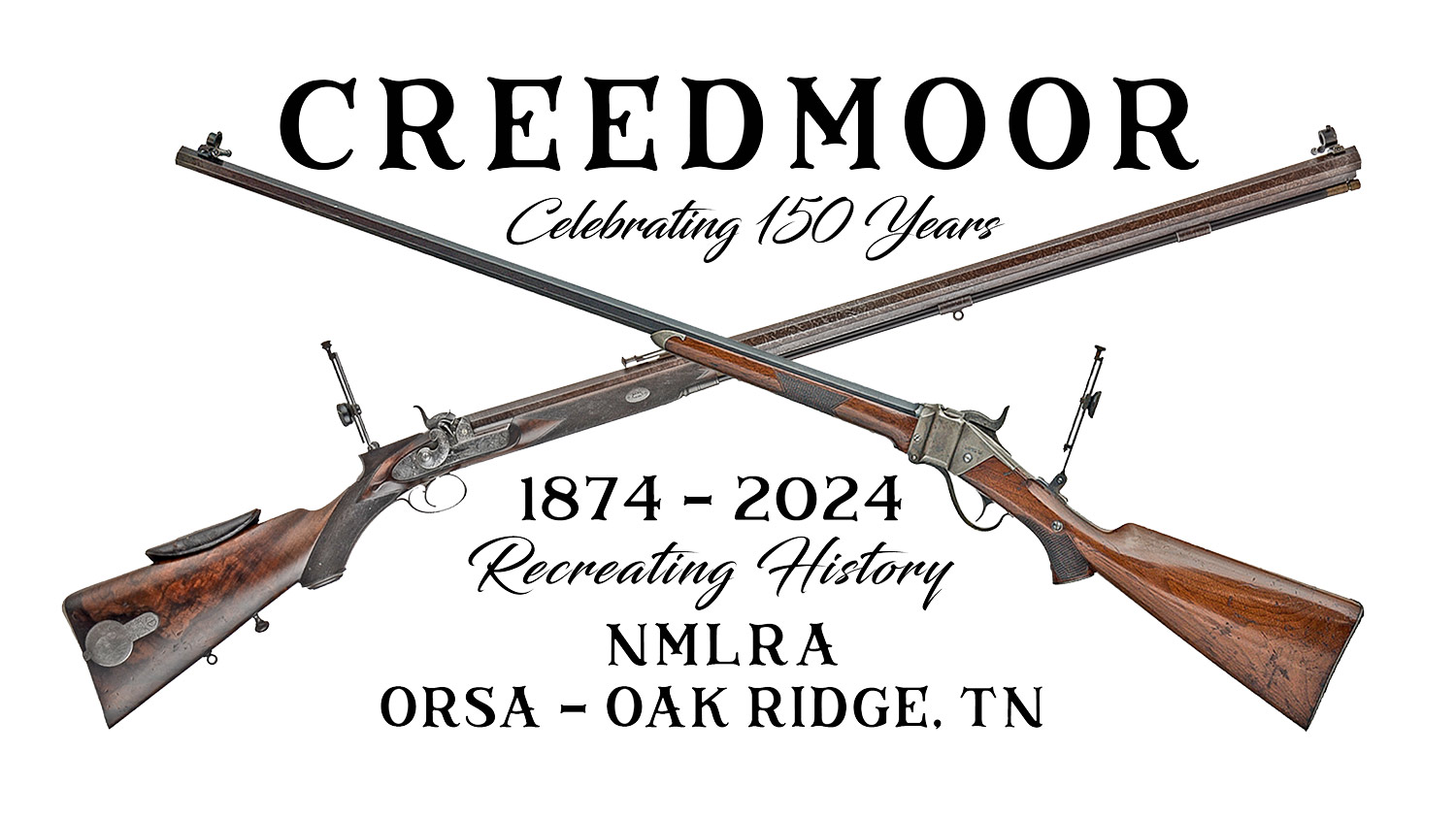 Day one started at the clubhouse with 37 registered shooting checking in and weighing rifles. The original match required rifles of 10 pounds or less―however, this was expanded to 12 pounds (without sights, slings, etc.). Notably, everyone was using iron sights. Period rifles, black powder and cast bullets are required for these matches.

300 Yards
The 300-yard (and 600-yard) targets were scaled down versions of the 1000-yard target. The wind was fierce and many times throughout the day―gusts could be heard through the trees before blowing shooting equipment over on the line. The wind flags were rippling at attention.

Al Roberts tuned in a tremendous first relay score at 300 yards, a 38-1X (10 shots, 40 point max) with his original George Gibbs Muzzle Loader. He was outdone in the second relay by Bob Boswell using his Pedersoli 1874 Sharps posting a 40-4X―a perfect 10 shots into the 10-inch square bull and four into the three-inch X-square. Dave Munch and Rod England both scored one point. The Breech Loaders' Ian Egbert and NMLRA President Joe Hill also claimed second and third places at 300 yards.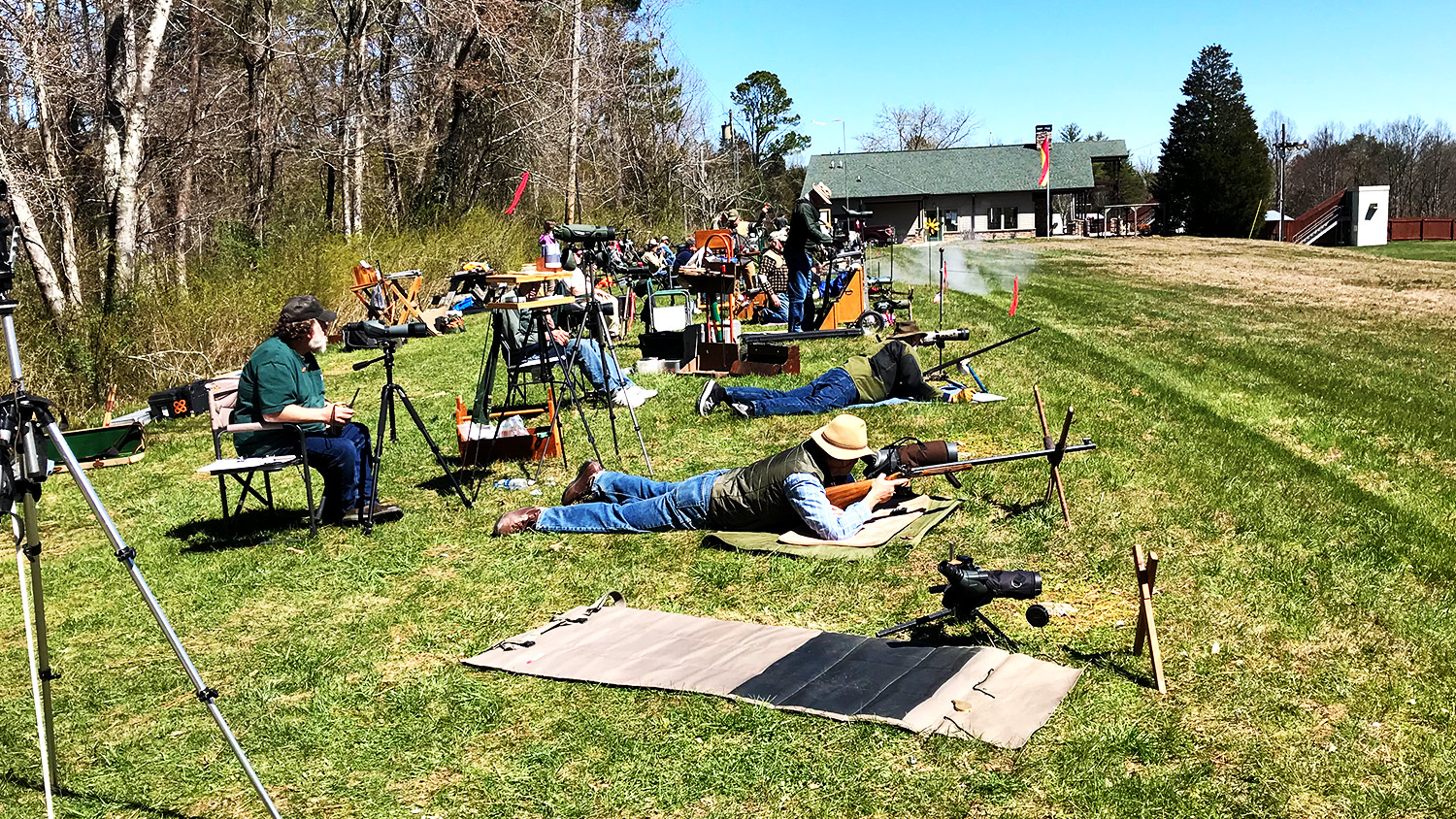 600 Yards
At 600 yards, the targets doubled in size from the 300-yard ones. The wind didn't double in strength―but remained a force, with sunshine and temperatures in the 50s. No one was complaining. Joe Hill posted the highest score with a 37-1X, followed by Muzzle Loader Jason Lewis with a 35. Second place Muzzle Loader went again to Dave Munch with 34-1X. Second place went to Breech Loader Willard Lamb with a 36. Third place went to Muzzle Loaders' Brent Danielson and Ian Egbert, with 34 and 33 respectively.

1000 Yards
It can be intimidating simply looking over ½-mile to a 36-inch square―not to mention shooting at it with open iron sights, shooting black powder and lead bullets. We were about to recreate history shooting 1000 yards with no artificial support―which is how they did it in 1874. Shooters were allowed one relay with support, then to repeat the shooting unsupported. Although the sun was again bright, the wind had settled down over night to just a slight breeze, with temperatures approaching 60 degrees.

These scores were combined as one total score. ML Lee Shaver tallied a 69-2X, followed by first place BL Ian Egbert with a 66-1X. Second places went to ML Art Fleener with 60-1X and BL Joe Hill with a 54.

History at Oak Ridge has proven that 1000 yards takes all prizes (AGG), and only Jim Davis was out done by Willard Lamb to claim the third place overall BL AGG. ML Lee Shaver, Art Fleener and Al Roberts took first through third places, and BL Ian Egbert, Joe Hill and Willard rounded out that division.

When the Muzzle Loaders pulled off the upset―many erupted into excitement (myself included) after the final team scores were tallied at the award ceremony. The top four team scores had the ML with 503 points against the BL tally of 502. What a way to end the inaugural Creedmoor 150 Rifle Match.

See more: 1872 Creedmoor and the First Annual Matches.