At SHOT Show 2022, Stoeger introduced a full-size 9 mm model to the STR-9 series. Called the STR-9F, this new semi-automatic is intended for shooters who favor the handling characteristics of a larger-frame handgun, along with a greater cartridge capacity. Attractively priced at $329, this polymer, striker-fired pistol is a bargain.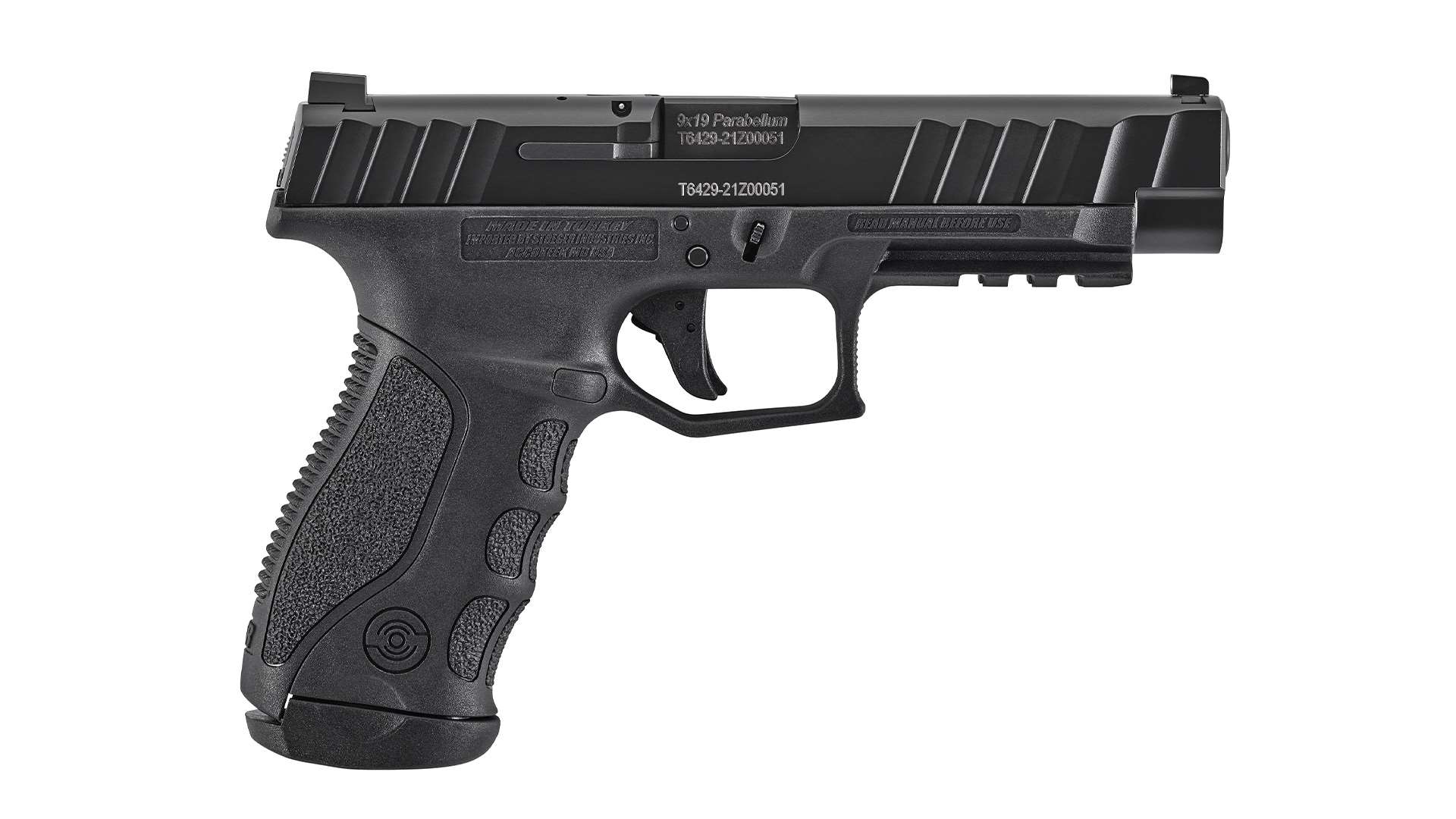 The STR-9F stands on the shoulders of the original STR-9 mid-size pistol—which Stoeger describes as "an all-business defensive pistol noted for its high impact performance and surprisingly low price point."
The new striker-fired STR-9F has an overall length of 7.95 inches and a 4.68-inch barrel length. An extended sight radius, combined with the STR-9F's precision barrel and Nitride-treated machined slide assembly should deliver good accuracy for the price.
Additional features include an integrated accessory rail, a tactile loaded chamber indicator located on top of the slide, plus white three-dot sights.
As for ergonomics, the STR-9F's contoured grip with finger grooves and aggressive stippling patches allow for a comfortable grip. Ambidextrous thumb-index recesses and left- or right-side magazine release positioning provide a high level of control for both right-handers and southpaws. Robust serrations are also present along the front and back of the slide.
Feeding the STR-9F (#31752) is a 17-round, double-stack magazine. The STR-9F is also available with a 10-round magazine (#31762) for state-specific compliance.
MSRP for both the 17+1 and 10+1 STR-9F 9 mm models is $329. Learn more at stoegerindustries.com.
---
Read more:
New: Taurus TX22 Competition SCR