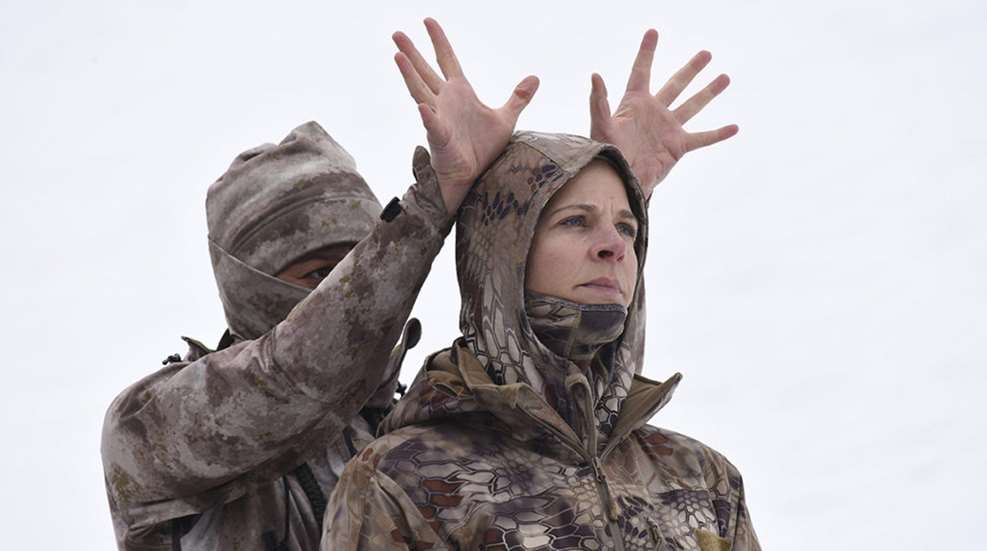 Considering Anette Wachter didn't grow up in the shooting sports community and didn't even start competing until she was an adult when her ex-husband introduced her to NRA High Power, she has proved that no matter what stage of life you may be in you can succeed if you just put your mind to it. And now, as a member of the U.S. National Rifle Team with multiple championships, national records and titles under her belt―there's no question as to why she was cast as the lead role in a new film about the goddess of the hunt.

Starring as Diana in the film Redoubt by Matthew Barney, Anette Wachter fit the role perfectly since Diana is known as the Greek goddess of the hunt.

A representative from Barney's studio states that, "In casting the role of Diana, Matthew considered many women with different backgrounds, but sharpshooting ability was an essential skill for the role. Anette's Diana was tasked with, among other things, shooting a quarter-inch-thick copper engraving plate from hundreds of feet away." Who other than a long-range three-time NRA National record holder could fit the bill? Additionally, the film portrays a series of wolf hunts in the Sawtooth Mountains of central Idaho. Just another reason why Wachter could accurately portray the lead role of Diana since long-range shooting and hunting have several parallels.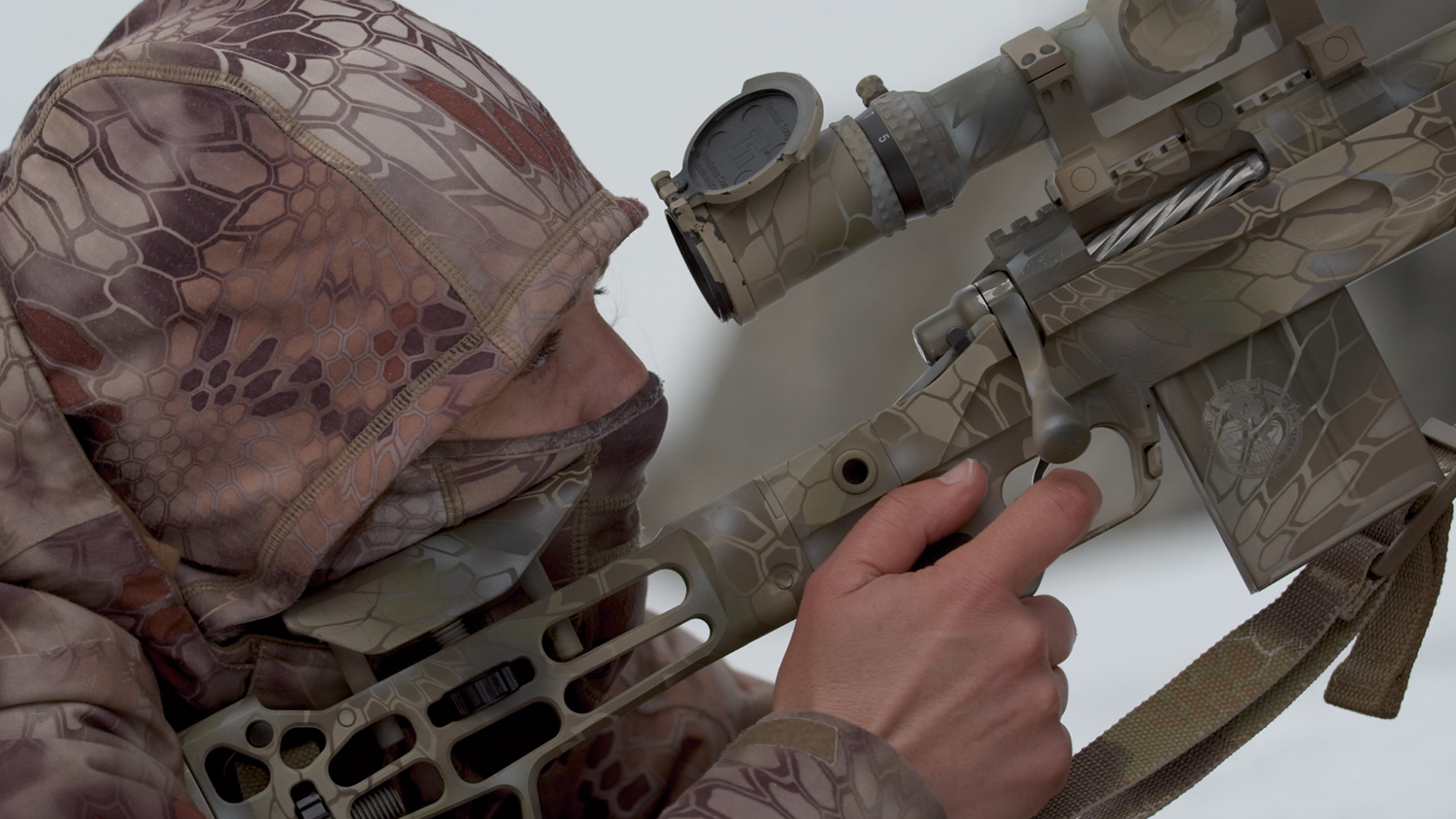 Though long-range shooting is Wachter's primary discipline and main focus, she is a gun blogger and jewelry designer too. Known by the name 30CalGal—the official moniker for her blog—she started writing about her adventures in shooting back in 2009 when she decided to compete in a long-range competition on a suggestion from a friend. As a simple means to keep a diary for herself of her journey in the shooting sports, she soon realized that people were interested in her blog and developed a following. In regards to the name, she said she needed a name for the blog and 30CalGal came up!

Now, she primarily participates in high power rifle as well as 3-Gun, but also has a passion for precision rifle—comparing it to a sniper challenge. In addition, she is an avid supporter of the 2nd Amendment and all the jewelry she makes is shooting related. It's no wonder that such an accomplished marksman would be the star of a film about the goddess Diana.

The film, 134 minutes long, debuted on March 1 as part of an exhibition at the Yale University Art Gallery—Matthew Barney's alma mater. It's the first time Barney has shown his work at his alma mater since his graduation in 1989. The film will be available to view at Yale until June 16. The exhibition will then travel to UCCA Beijing and the Hayward Gallery in London. But before it travels overseas, there is still time to get a glimpse of an NRA Champion in action on the big screen.

Watch the Redoubt trailer: vimeo.com/319603163.

Photos: Production stills from Matthew Barney's Redoubt (2018). © Matthew Barney. Courtesy of Gladstone Gallery, and Sadie Coles HQ, London. Photo by Hugo Glendinning