Last month, trapshooters descended on the NRA Whittington Center in Raton, N.M., for the second annual NRA Southwest Trap Championship and 2020 Southwestern Grand. The ATA (Amateur Trapshooting Association)-sanctioned "satellite" Grand was held Sept. 29-Oct. 4, boasting a $15,000 tournament purse for shooters. 
Since ATA rules governed the match, the scores tallied will be included in the organization's official record.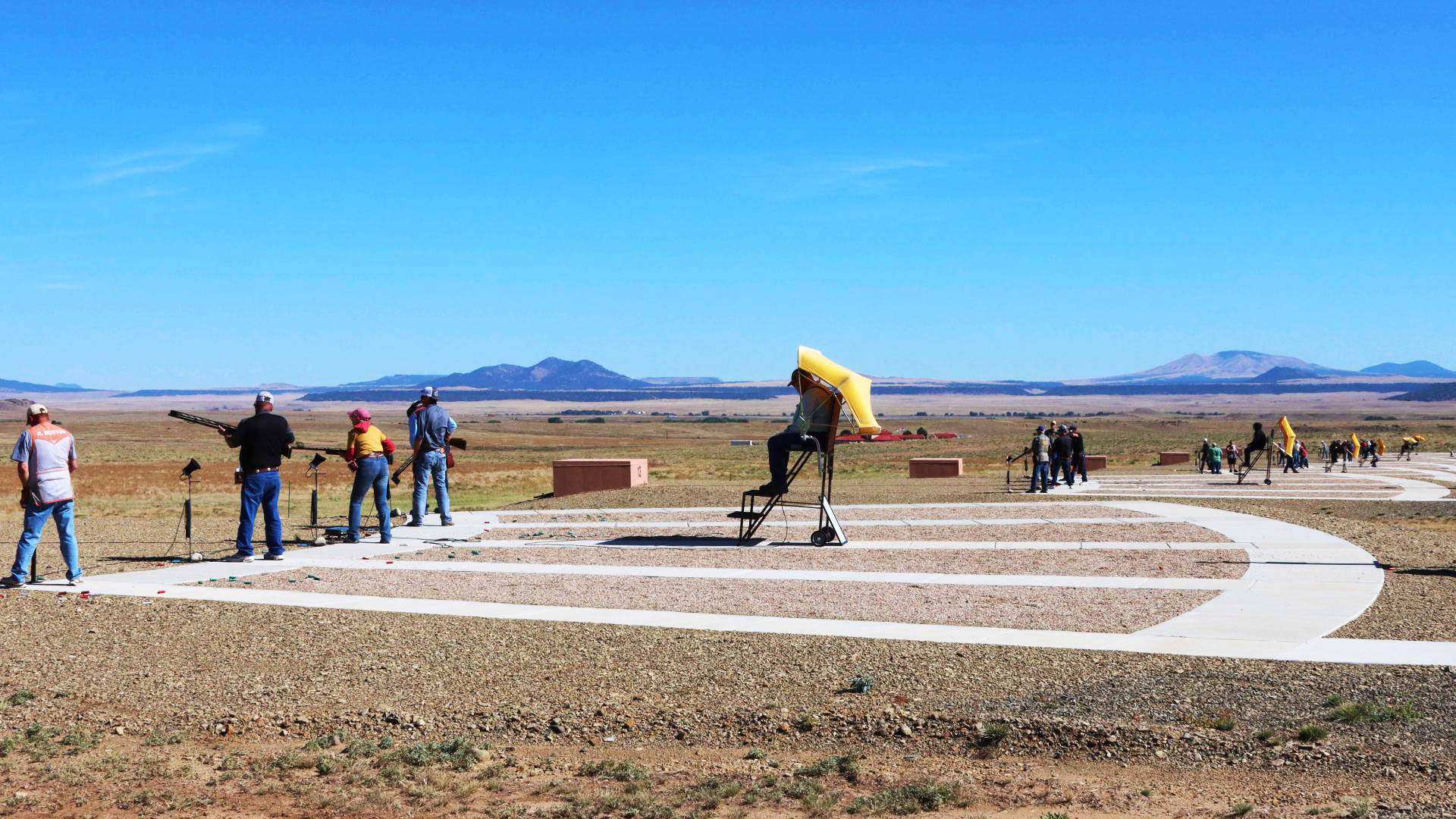 Competing in all 15 events, the overall winner was AAA shooter Dalton Jennings, who completed the tournament with a score of 1272x1300.
Scott Obenchain not only shot perfect scores to win two of his three 2020 Southwestern Grand titles, but also secured the HAA crown with a 396x400 score. In addition, Mike Lefevre took the Southwestern Grand Handicap Championship after firing the lone 98x100. On the women's side, Stacy Rehor posted a score of 92x100 to win the Lady Handicap title.
Event No. 13 on Saturday, a.k.a. the "White Flyer Singles Championship" was the most popular event for competitors this year. This match included 200 targets at 16 yards, and six prize options that competitors could choose from for the awards splits.
Dr. Thomas Arvas, a member of the NRA Board of Directors, vice-chair of the NRA Whittington Center Board of Trustees and past ATA president, was elated to welcome competitors and spectators to this year's match. He elaborated on the growth of the tournament with its sophomore effort.
"If you haven't attended yet, this is a match you don't want to miss in the future," said Dr. Arvas. "It keeps getting bigger. For example, this year we managed to secure an additional $15,000 in prize money, which allowed us to significantly expand the men's and women's handicap champion awards."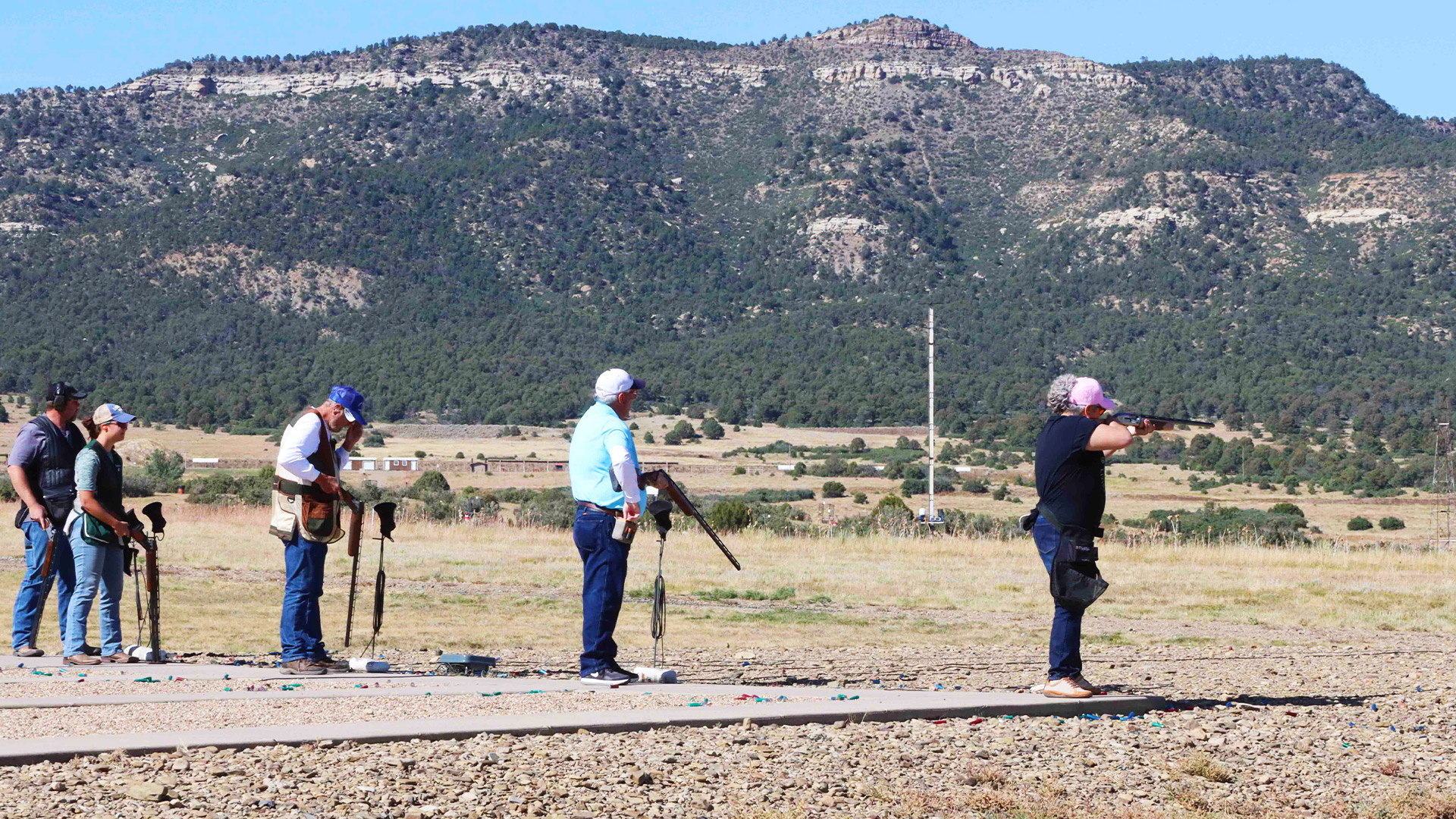 It's not just the awards schedule that's getting bigger. Four events were added to the program this year, along with 300 extra birds for those competitors that fired all 15 match events. And the NRA Whittington Center continues to expand. After adding six trap fields last year, there's a major renovation of the shotgun facilities underway that includes augmenting the lobby areas and check-in space, increasing dining capacity and best of all—new state-of-the-art lighting for the trap fields. In addition, the Frank Brownell Museum of the Southwest, which is located on-site, is embarking on a significant expansion.
Dr. Arvas also noted that a highlight of this match for him is reconnecting with past acquaintances. A venue like the NRA Whittington Center, with 33,000 acres, breathtaking scenery and 22 different shooting ranges, is conducive to kindling new friendships as well. 
"I always look forward to welcoming old friends when I'm at the NRA Whittington Center," he said. "It's also a pleasure to make new friends as we show the Center to our first-time guests."
Match sponsors this year include Browning, Caesar Guerini, Federal, Winchester, Remington, Fiocchi, White Flyer, Kolar, SIAI, Prize Possessions and Claybuster Wads.
2020 Southwestern Grand Open Leaderboard
Champion, Dalton Jennings (1272)
AAA, Richard Marshall Jr. (1264)
AA, Cody Renkoski (1224)
A, Gregory Kayl (1234)
B, Gregory Allen (1188)
C, Wyatt Debrie (1188)
D, Jaylee Bradley (1123)
Lady I, Stacy Rehor (1255)
Lady II, Mary Alby (1143)
Sub-Junior, Dakota Sliger (1217)
Junior, Bretdon Paxson (1265)
Junior Gold, Dylan Hafer (1178)
Sub-Veteran, Brett Renck (1220)
Veteran, Stan Baker (1211)
Senior-Veteran, Mel Hensley (1233)

To see all the 2020 Southwestern Grand winners, visit the New Mexico State Trapshooting Association website at www.nmtrap.com.
Learn more about the NRA Whittington Center at www.nrawc.org.
Learn more about the Amateur Trapshooting Association at www.shootata.com.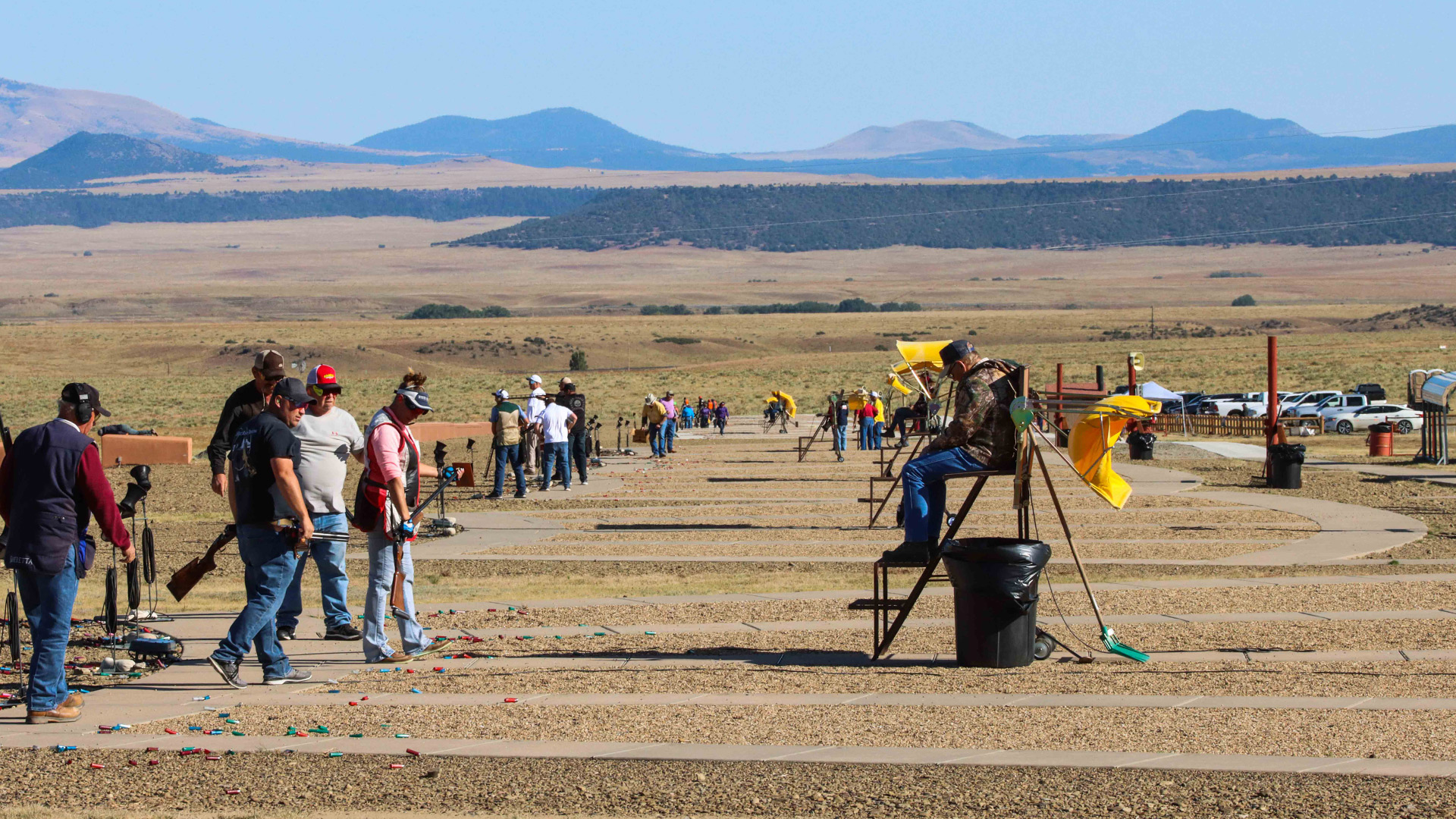 2020 Southwestern Grand: By the Numbers
15 events
6 days
11 match sponsors
1,300 targets
---
Read more:
Southwestern Trap Championships Debut At NRA Whittington Center