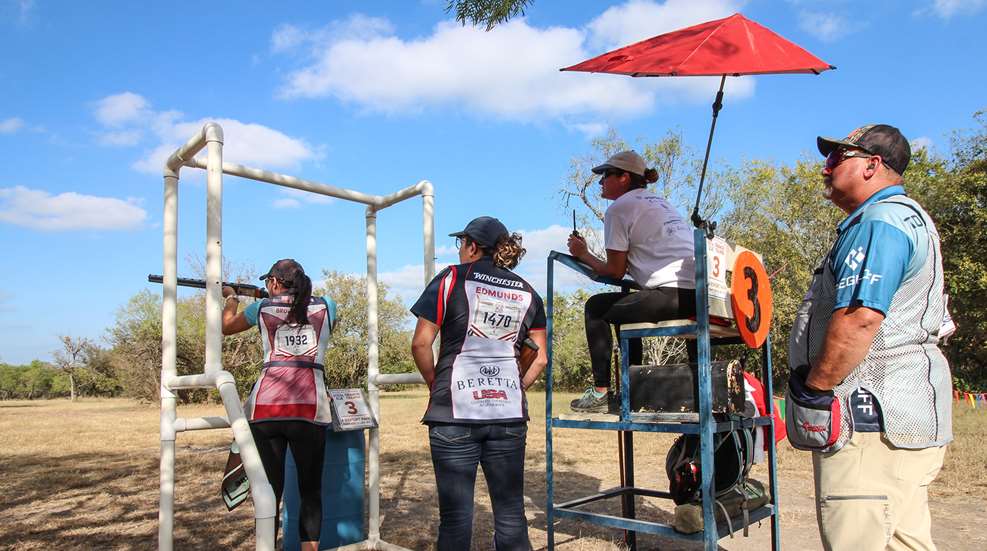 The National Shooting Complex in San Antonio, Tex., was once again the setting for the annual National Sporting Clays Association National Championship this past October. The occasion marked the 32nd year of the contest, with all but the first-year match held at this sprawling San Antonio range, with 671 acres of south-central Texas scrub land serving as the backdrop for some of the world's trickiest target presentations. Shooter numbers were down from previous years due to COVID-19 concerns, but even given the ramped-up anxiety level of the pandemic, nearly 1,400 entrants showed up for the 300-target Main Event to determine this year's top sporting-clays shooter.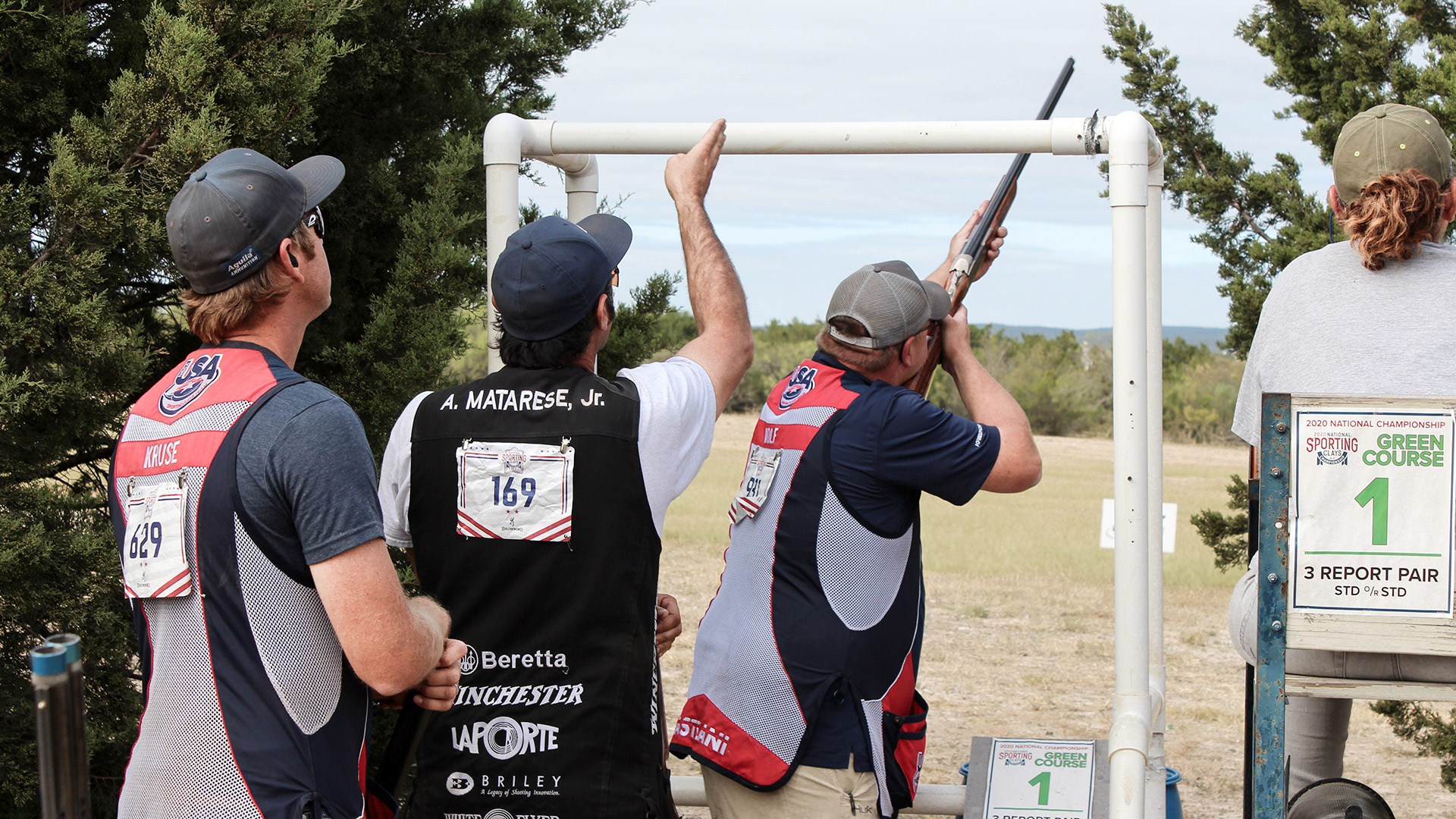 If shooting clays is your thing, there is something for you at the NSCA Nationals. In addition to the Main Event, there are events in 5-Stand, FITASC (international sporting clays), sub-gauge sporting clays in 28-gauge, 20-gauge and .410 bore, sub-gauge FITASC in both 28- and 20-gauge, Super Sporting (a sporting clays variation) and the prestigious Krieghoff Kup—a 100-bird contest that is the hands-down perennial favorite of many attendees. More than 102,000 clay targets were thrown during this nine-day championship—in addition to more than 185,000 targets used on the practice ranges for warm-ups and product demonstrations. That's a lot of birds.
Vendor Row alone is worth the trip to Nationals. Two long strips of storefronts house permanent stores, where Remington, Winchester, Perazzi, Krieghoff, Zoli, White Flyer, Caesar Guerini and more present the latest shooting products for your browsing pleasure. A long line of practice traps is set up in front of Vendor Row for demo purposes. Grab a gun and try it out on clay targets. Looking for new shooting glasses? Shooting Glasses Specialist's Frank Robertson and his team of optic experts can fashion your prescription into a new set of shooting glasses onsite while you wait. In addition to permanent storefronts, there is a mini-mall building with temporary vendor setups and even more merchants set up nearby in trailers and tents. From gunstock makers to handmade leather shooting accessories—you can find them all at the NSC during Nationals week.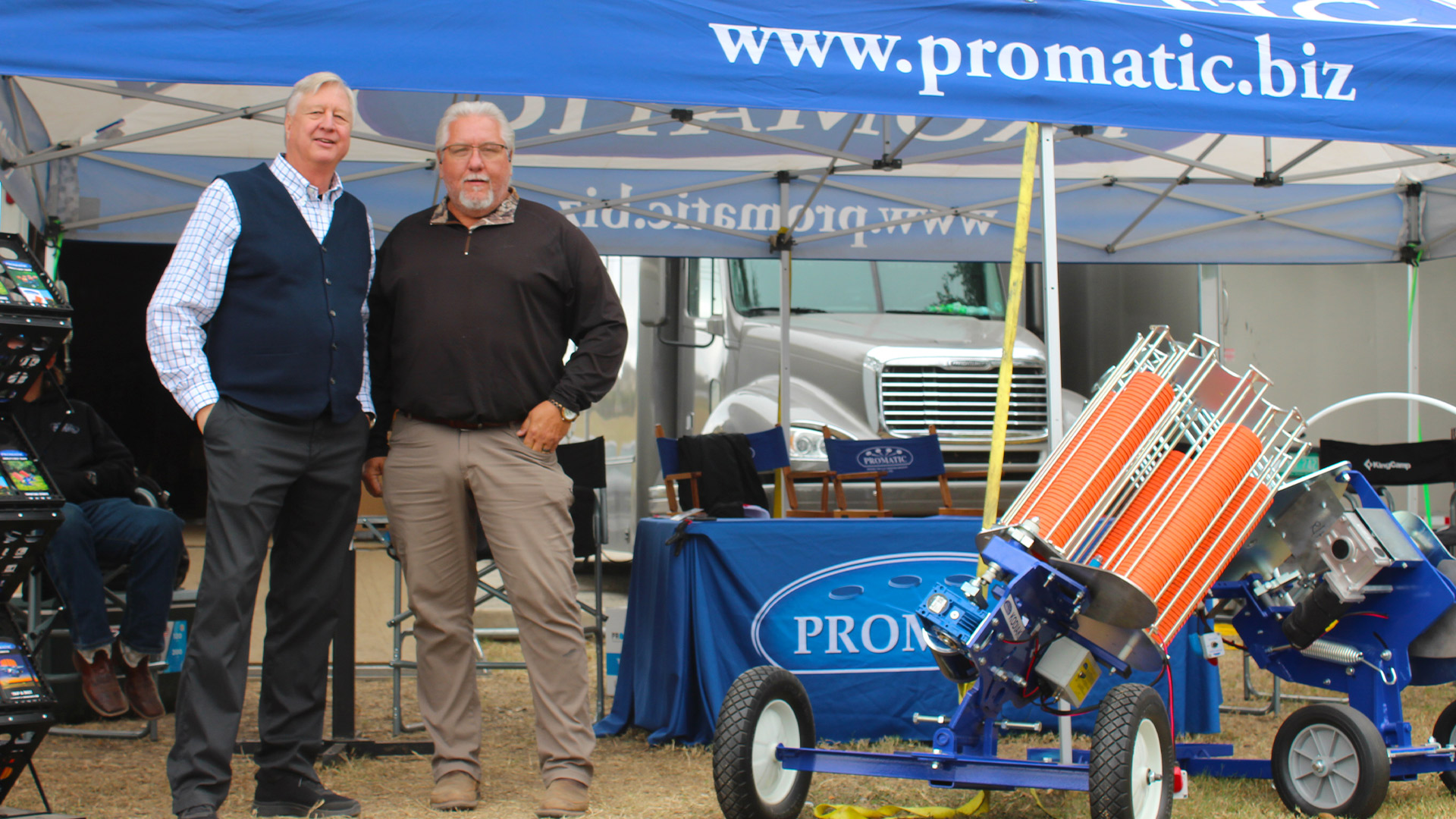 The U.S. arguably has the best sporting-clays shooters in the world. Americans have taken the game, which emigrated from the United Kingdom some 40 years ago, and perfected the execution of the sport to the point where even in a 300-bird contest, winning averages are in the mid-90 percentile. Unlike trap and skeet, where target trajectories are uniform, sporting clays' appeal is that every course is different. Every bird has its own quirky quality that requires thinking on your feet and onsite problem-solving. Also, unlike trap and skeet, perfect scores in sporting clays are the exception rather than the rule. Originally invented to simulate game shooting, to be effective, shooters must successfully execute target presentations that come in all variety of speeds, angles and even different sizes. The game has evolved over the years, and although now there are shots that do not resemble anything found in wild game shooting, that is also part of the fun. To be a consistent shot, one needs to be a student of the game—those who succeed competitively unquestionably are.
The Main Event is set over four courses, named Red, Orange, Green and Yellow. Each of these 75-bird courses are "set" by a different person. As he has every year in recent memory, British expatriate Neil Chadwick set one of the four courses. This year, it was Green. Known for his maestro-like target-setting expertise, when asked what his targets this year had in store, Chadwick responded "Nothing's very hard, but one of them is going to catch you out. You'll see a lot of different angles and changes in speed—not too much distance, but technique in shooting them is very important."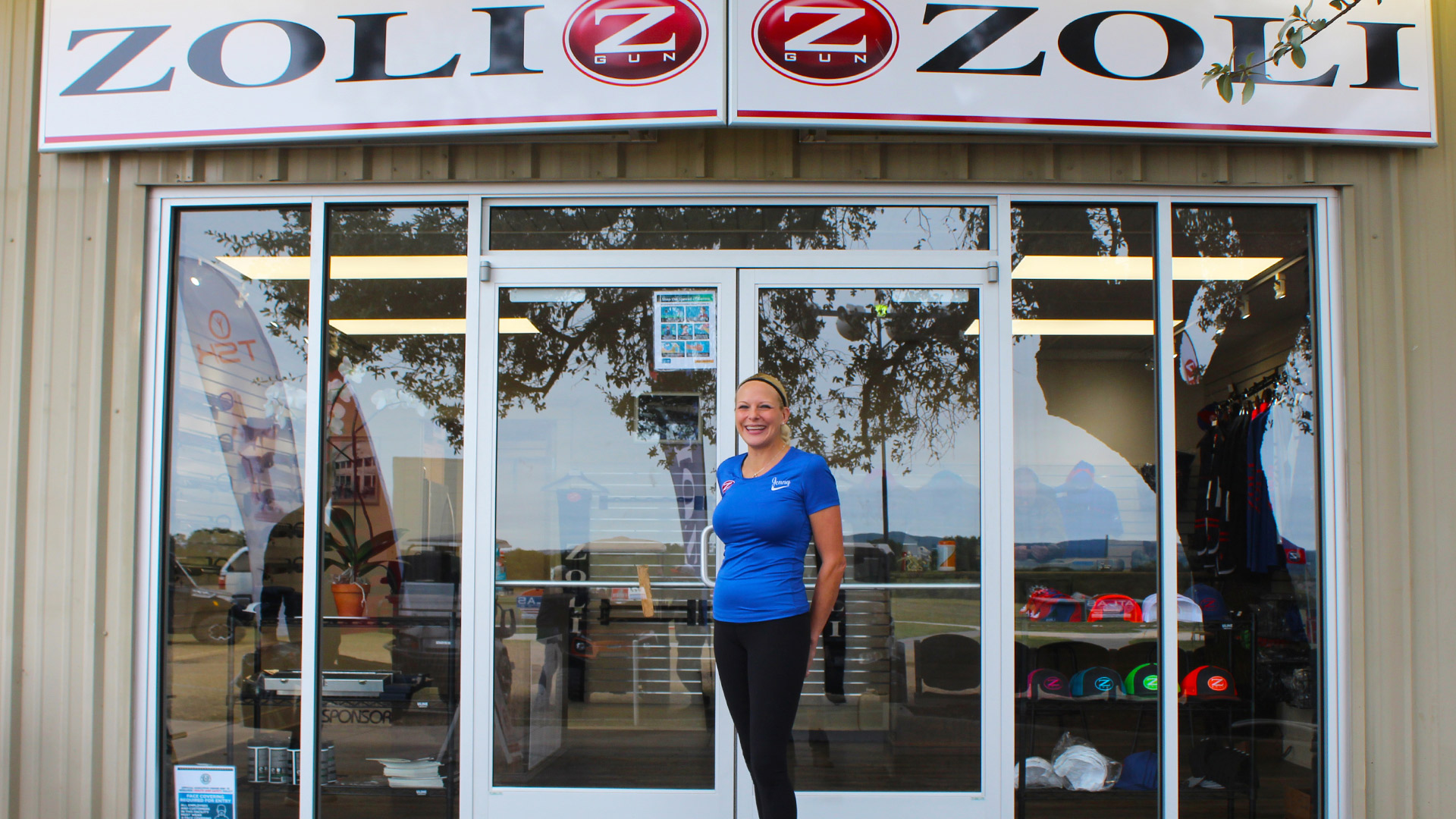 You can bet he was true to his word. As usual, this year Chadwick sometimes set you back on your heels by lulling you into complacency with a slow target, followed by a fast bird that destroys any semblance of shooting rhythm. His true (simultaneous) pairs will often force you to take the first bird in an uncomfortable spot in order to break the second one. There is a reason the NSCA asks him to return each year. He is a fair target setter, but a true master of deception.
Joe Scull, proprietor of Cedar Creek Sporting Clays in New Jersey, was the Main Event Red course target setter. Like Chadwick, Scull has been called back, year after year, to Nationals and has marked a full decade there as an annual target setter. Scull said his Red course had three standout stations that separated the masses—those stations that tend to intimidate the common shooter and make the "big boys" really bear down and focus. It's these stations that tend to instill anxiety and bring out the weakness of one's game.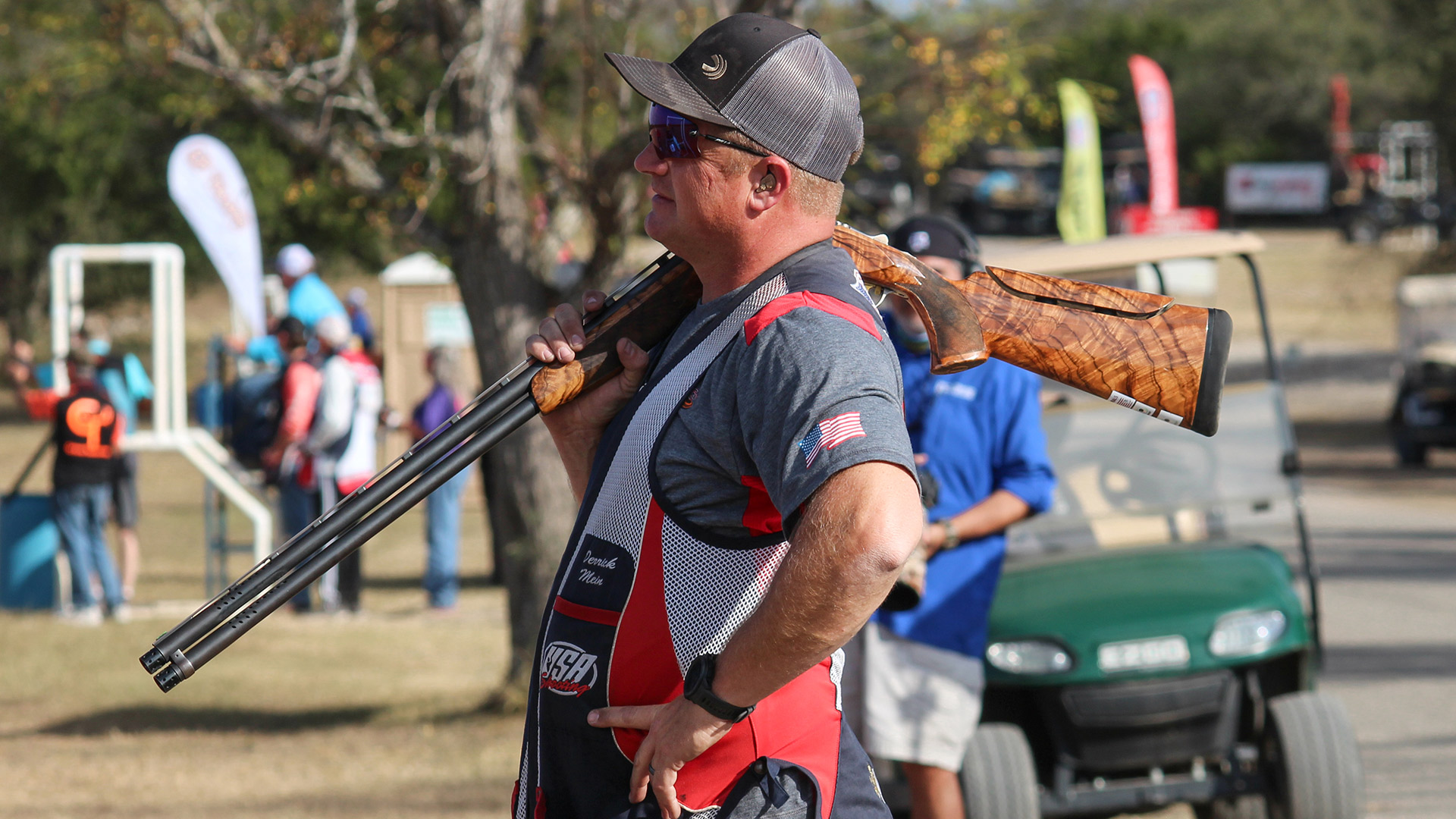 One example was Station 8 on Scull's Red course, which consisted of four report pairs—a high, left-to-right chandelle (think on-edge looping bird) at around 60 yards, followed by a fast, right-to-left target climbing and quartering away at around 45 degrees, going up and away. They were both certainly breakable, but if the first bird wasn't intimidating enough, the second trap was 30 yards away, launching the bird fast and high. It was a tough station that left many of us shaking our heads in dismay as we walked away.
Other courses were set by returning experts Brett Fleming (Yellow) and Jason Menke (Orange). The consensus was that each of the four courses offered the perfect combination of technical difficulty and feel-good comfort. Just about the time you thought you couldn't miss, along came a station that humbled you back to reality. Such is the nature of the game of sporting clays—when it is done right.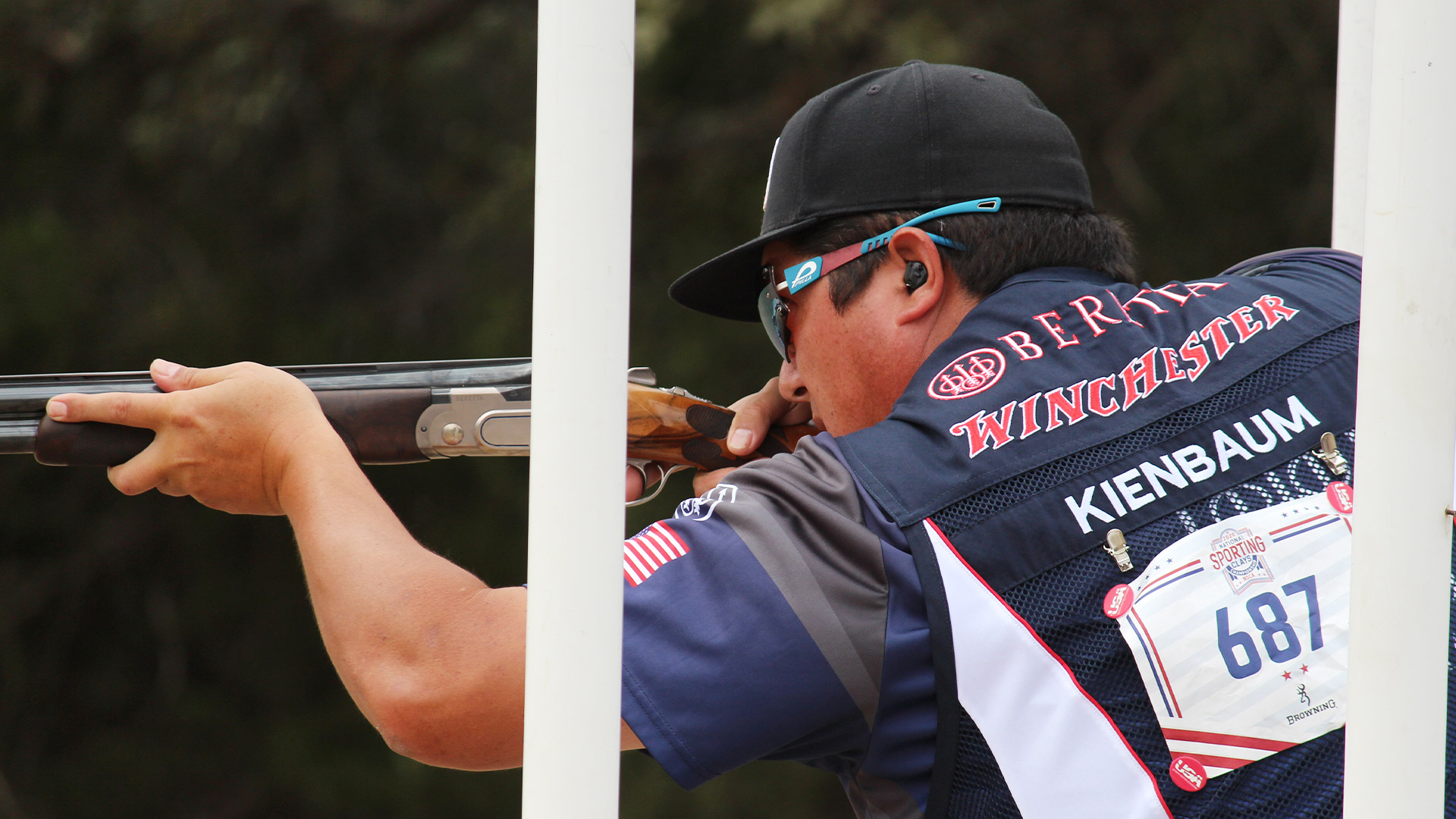 The last two years' National Championships were won by Zachary Kienbaum, the native California wunderkind who now calls Georgia home. Kienbaum is a force to be reckoned with, regardless of the stage, and the 2020 Nationals were no exception. Set on making an unprecedented three-peat performance, Kienbaum came into the fourth and final day of competition in a three-way tie with two-time National Champion Cory Kruse (Texas) and 2017 National Champ Derrick Mein (Kansas). All three rested on three-day scores of 216, or 96 percent. This would prove to be a victory of the thinnest of margins.
Sunday afternoon saw Mein shooting his last course, the Yellow, after Kienbaum turned in a score of 70 on the Orange course and Kruse marking a score of 69 on the Yellow. This left Kienbaum sitting on a score of 286 and Kruse on 285. It was now Mein's game to lose. If he could shoot a score of 70, he would force a shoot-off with Kienbaum, who was defending a two-year title. If he shot a 71 or better, he would win his second National Championship outright, which is exactly what he did.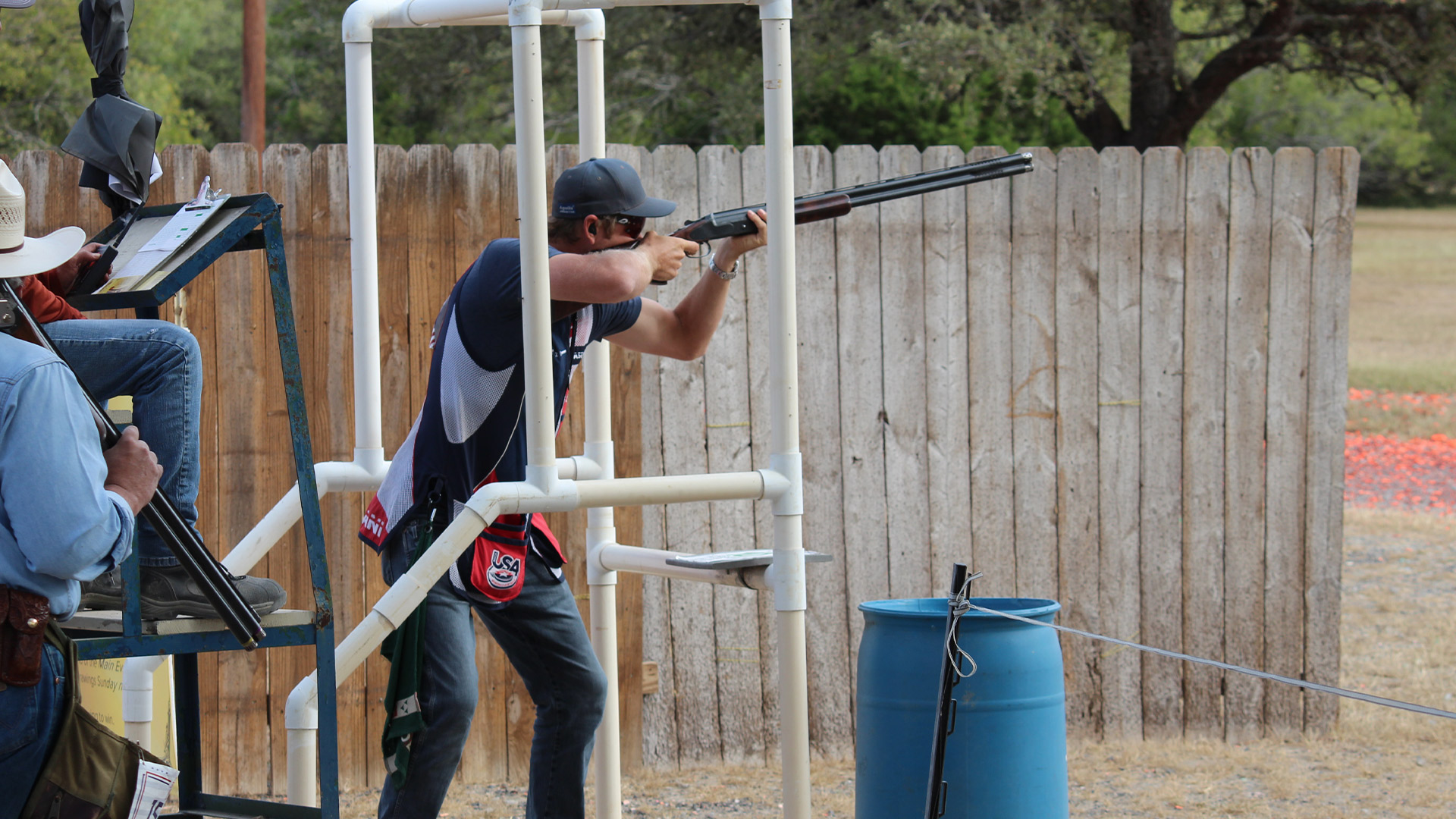 Finishing with a score of 72 on the Yellow course, Mein cemented his second National Championship outright, and became one of the few in sporting-clays history to claim multiple NSCA National Championship wins. In a post-victory interview, the 35-year-old Kansan steered the conversation away from himself and instead complimented the shoot management.
"I just want to make sure people know that the National Shooting Complex always does a fantastic job of challenging shooters without destroying people's confidence. They don't ever go overboard on hard targets, and they don't ever go overboard to the corporate side-style targets that people would complain about being too easy. I feel like they do a really awesome job in providing the best opportunity for the most suitable person to win the national championship every year."
In the Ladies category, former child prodigy Annabelle Ayres won an unprecedented sixth Ladies HOA National title, having won her first, in 2012, at the tender young age of 12 years old.
Upon winning his second National High Over All title, Mein reserved his place in history with other multi-year champs Robert Purser (1991, 1998), Andy Duffy (1994, 1995, 2002), Bobby Fowler Jr. (2000, 2005, 2013), Cory Kruse (2003, 2012), Bill McGuire (2011, 2016) and Team Winchester's Zach Kienbaum (2018, 2019).
Learn more about NSCA competition.
---
Read more:
What's In Your Range Bag, Amy Cawley?