A two-day event, the 2022 SASP Intercollegiate Pistol Nationals were held March 16-17 and were spread across two venues: the CMP Talladega Marksmanship Park and the South Air Gun Range. The Scholastic Action Shooting Program's youth development group held back-to-back collegiate championships, with the international pistol events beginning after new champions were crowned earlier in the year at the SASP Action College Nationals.
Collegiate shooting teams went head-to-head in international pistol events, with both individual scoring team scoring. On the first day of competition, athletes gathered at the CMP's South Air Gun Range in Anniston, Ala., to begin the 10-meter air pistol events. After two relays, Ohio State University soundly retained the title as team champions (2249-51X), followed by West Point (2192-37X) and MIT (2144-30X). For individual shooters, Ohio State's Katelyn Abeln entered the final in first place, shooting 570-16X for her 60-shot score.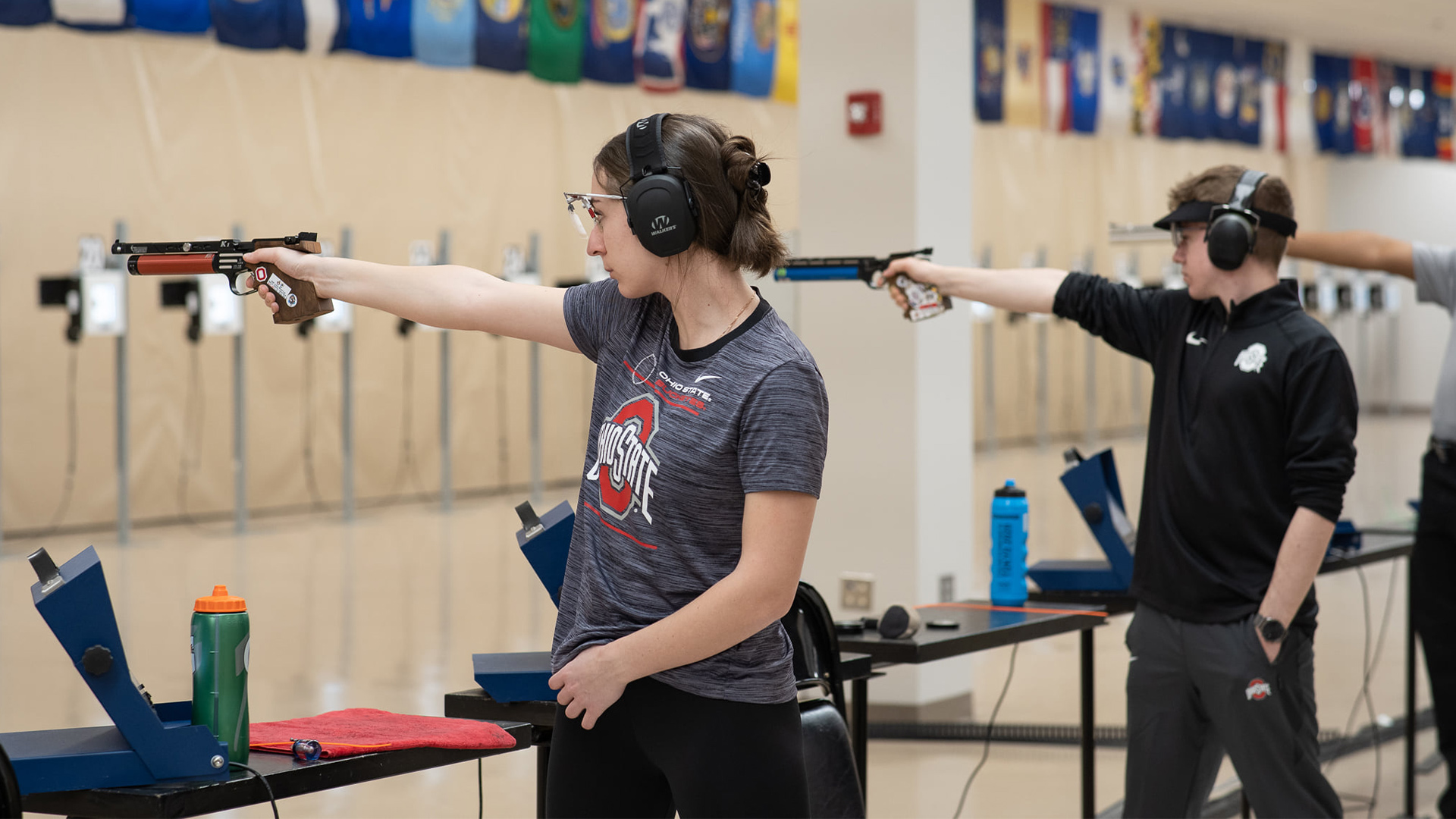 The U.S. Coast Guard Academy's Ryan Yi walked away as the winner of the co-ed air pistol finals. During the last series, his final shot was a 10.5 (distance from the center X), enough to beat Ohio State's Jack Leverett, whose final shot was 10.7. The separation between first and second place came down to just a fraction of a point (234 and 234.8, respectively). As for third place, Katelyn Abeln returned to the podium with an aggregate score of 212.4.
On day two of the 2022 SASP Intercollegiate Pistol Nationals, the event shifted locations to Talladega for the sport pistol events. Ohio State student-athletes Henry Leverett and Katelyn Abeln swept the gold and silver individual finishes, as well as taking the high male (586-59X) and high female (577-44X) overall titles. Joining Leverett and Abeln to secure the sport pistol team championship were Ohio State teammates Jack Leverett and Cade Haiby.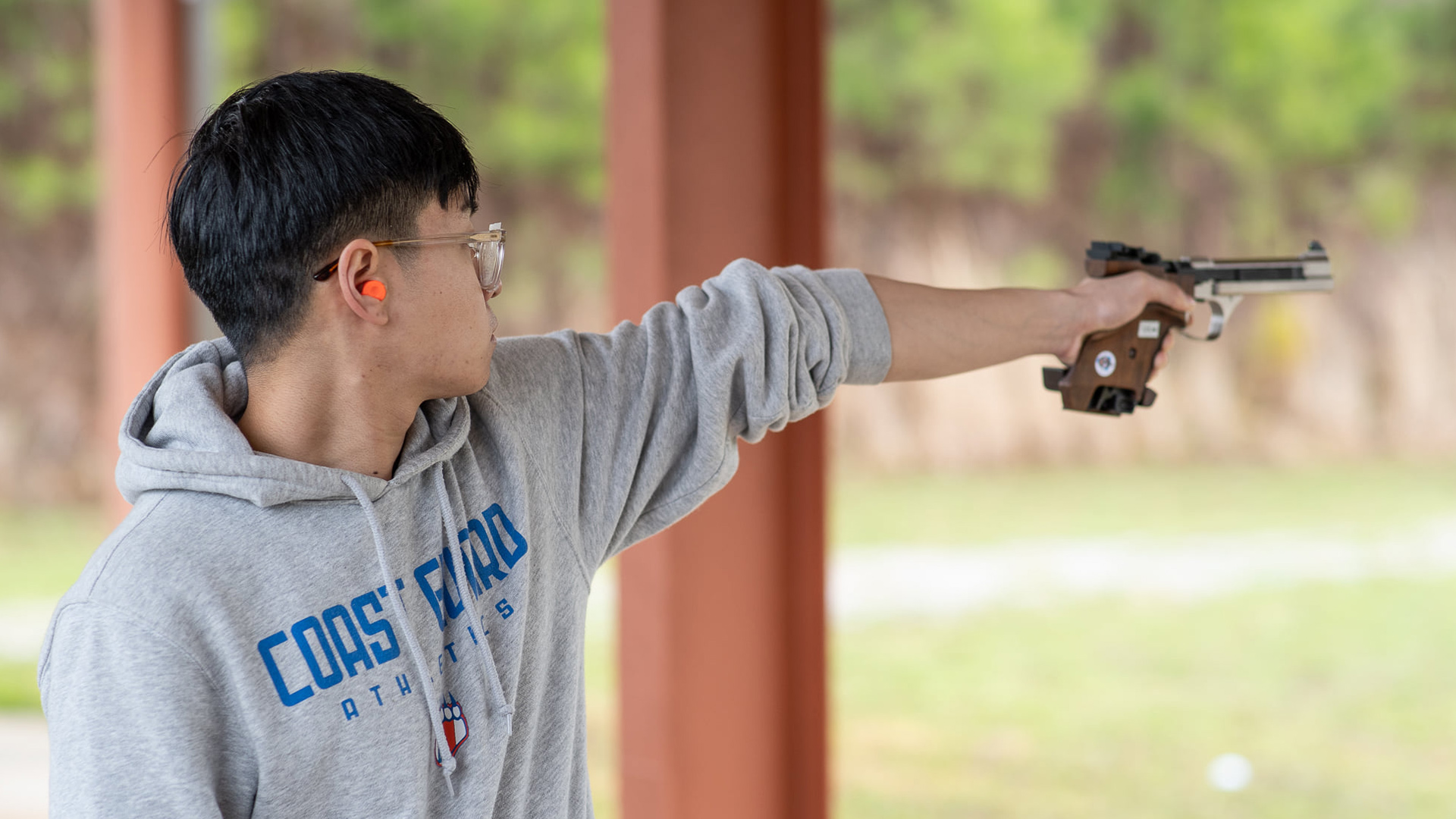 The final day of competition featured standard pistol. Tokyo Olympics competitors Henry and Jack Leverett took the gold and silver medals with 558-30X for the former and 557-12X for the latter, along with West Point's Luke Braunm, who netted a bronze podium finish with 553-9X.
Additionally, four of the top six athletes in standard pistol were Ohio State athletes, contributing to another Team National Championship title for the Buckeyes (2190-98X).
2022 SASP Intercollegiate Pistol Nationals Aggregate Team Leaderboard
Ohio State 6709-292X
Texas A&M 6240-167X
MIT 6196-96X
Coast Guard 6135-178X
NDSU 6020-95X
West Point 5845-137X
Akron 5820-108X
Navy 5577-160X
Citadel 5150-143X
Utah 4271-119X
See the full results of the 2022 Scholastic Action Shooting Program Intercollegiate Pistol Nationals here. Learn more about SASP at mysasp.com.