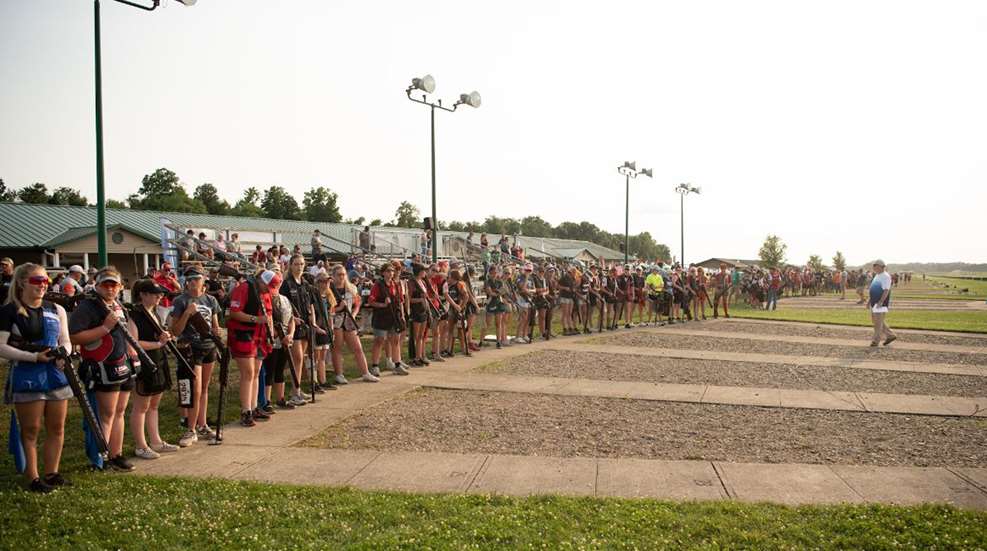 The Scholastic Clay Target Program for the 2023 SCTP National Championships, currently scheduled for July 5-15 at the Cardinal Center in Marengo, Ohio, now has added momentum thanks to a significant boost in registrations this year.
More than 3,600 athletes from 313 teams and 34 states have committed to over 10,000 registrations so far for this year's competition. The breadth of this 10-day event will translate to more than two million competition targets alone, with tens of thousands more being shot in side events, such as the last competitor standing competition that saw over 700 athletes compete last year. Additionally, the SCTP's scoring and registration system has proven to be a robust one, continuing to get teams athletes squadded for SCTP Nationals events, including a team-squadded Make A Break competition with prizes from SCTP's industry sponsors.
"We are extremely overwhelmed with this year's interest in our National Championships," SCTP National Director and SSSF Co-President, Tom Wondrash said. "The outpouring of interest along with the many new sponsors and partners will make this year's Nationals one of the best ever and yet another record-breaking year for SCTP."
In addition, 154 SCTP athletes from 25 states are slated to receive scholarships this year.
Learn more about the Scholastic Clay Target Program and the 2023 SCTP National Championships at mysctp.com.