by
at
USA Shooting
posted on September 16, 2022
Support NRA Shooting Sports USA
DONATE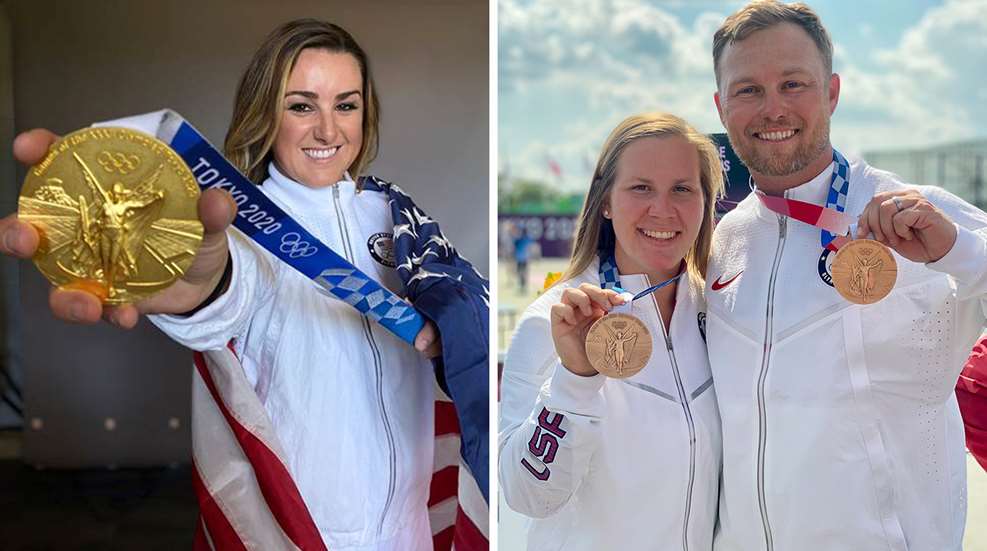 The 2022 USA Shooting Sporting Clays Cup will be held at the American Shooting Centers in Houston, Texas, on November 17-19. At the event, participants will have a chance to meet and shoot with Olympic athletes.
Hosted by American Shooting Centers, this biennial tournament began in 2014 and has raised more than $650,000 for USA Shooting. With the 2022 World Championships just around the corner, this is the must-attend sporting clays fundraiser of the season.
The 2022 USA Shooting Sporting Clays Cup will kick off on November 17 with a dinner and live auction. The following day, participants will practice with Olympians at the American Shooting Centers ranges.
The main event starts on November 19 with the U.S. Army Marksmanship Unit providing a demonstration, plus a live auction with hunting and fishing trips up for grabs, as well as Olympic memorabilia. After the live auction, there will be a shoot-off, followed by awards for the competition.
Olympians attending the 2022 USA Shooting Sporting Clays Cup include:
Vincent Hancock, three-time Olympic gold medalist in Men's Skeet
Amber English, 2020 Olympic gold medalist in Women's Skeet
Kayle Browning, 2020 Olympic silver medalist in Women's Trap
Derrick Mein, 2020 Olympian and three-time ISSF World Cup medalist in Men's Trap
Brian Burrows and Madelynn Bernau, 2020 Olympic bronze medalists in Mixed Team Trap
Glenn Eller, five-time Olympian and 2008 Olympic gold medalist
USA Shooting athletes are currently on a roll as they head towards the 2022 World Championships in preparation for the Paris 2024 Olympic Games. The team brought home six medals from the Tokyo Olympic Games last year.
The USA Shooting Team relies entirely on funding from individual donations, corporate sponsorships and partner organizations to complement support from the U.S. Olympic and Paralympic Committee. Your support will help keep our American shooters training, competing and winning as we inch closer to the Paris 2024 Olympic Games. Visit the event webpage to learn more and to sign up as a sponsor.
For more information, contact Haley Dunn at American Shooting Centers at (641) 660-6174 or email [email protected].