Doug Koenig, competition director for the Sportsman's Team Challenge National Championships presented by Bass Pro Shops, wrapped up the match on June 12, 2016. Held at the Heartland Public Shooting Park in Grand Island, NE, nearly 50 three-person and two-person teams from 20 states demonstrated various levels of shooting skills. The match received a warm welcome from local city officials, and competitors went home with arms full of cash and prizes exceeding $75,000.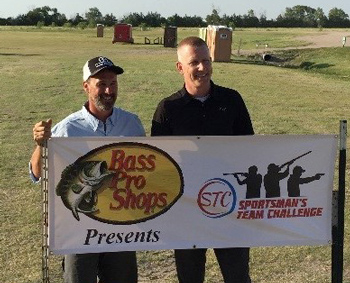 Koenig added, "Our title match sponsor, Bass Pro Shops continues to recognize the growing interest in the shooting sports draws newcomers and families—and that's exactly what the Sportsman's Team Challenge embodies. Whether you're a new shooter or veteran to the shooting sports this team match is for you." says Koenig.

"Overall," Koenig added, "the match was a huge success due to the outpouring of sponsors, selecting a phenomenal venue like the Heartland Public Shooting Park and all of the local businesses involved who made this match come together. Next year, for the 30th Anniversary of the Nationals I'm optimistic we'll double attendance."

From its inception in the late 1980s, the Sportsman's Team Challenge, now celebrating 29 years continues its popularity within the shooting sports by drawing the interest of juniors, newcomers, families and competition shooters. It's a two- or three-person team event, which combines multiple shooting disciplines drawn from rifle, pistol and shotgun. Information about the Sportsman's Team Challenge including the rules and required courses-of-fire for each event with descriptions are available at www.stcnationals.com. Click this link for a complete list of Match Sponsors.