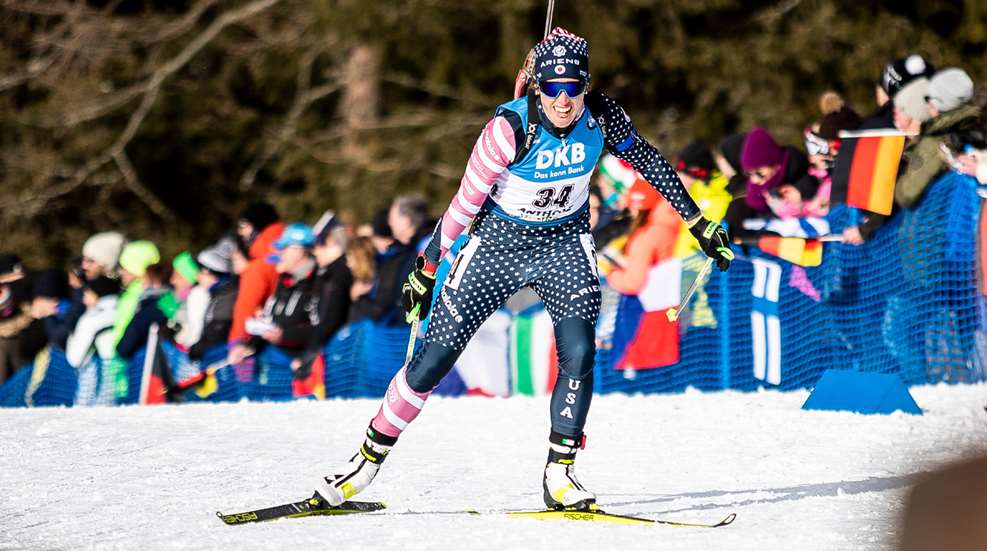 On Friday, Feb. 14, two-time U.S. Olympian Susan Dunklee claimed the silver in the women's 7.5-kilometer sprint at the World Biathlon Championships in Antholz, Italy. Dunklee's silver medal-winning performance marks the sixth time the U.S. has notched a podium finish at an International Biathlon Union (IBU) event.
Dunklee finished the match in 21 minutes, 19.9 seconds and with a final score of +6.8/+0. Thanks to some great shooting—cleaning all 10 targets—and some last minute hustle during the final stretch of the race, her score was only 6.8 seconds behind the gold medal-winner, Marte Olsbu Roeiseland of Norway (21:13.1/+1). Finishing in third place was Lucie Charvatova of the Czech Republic (+21.3/+1).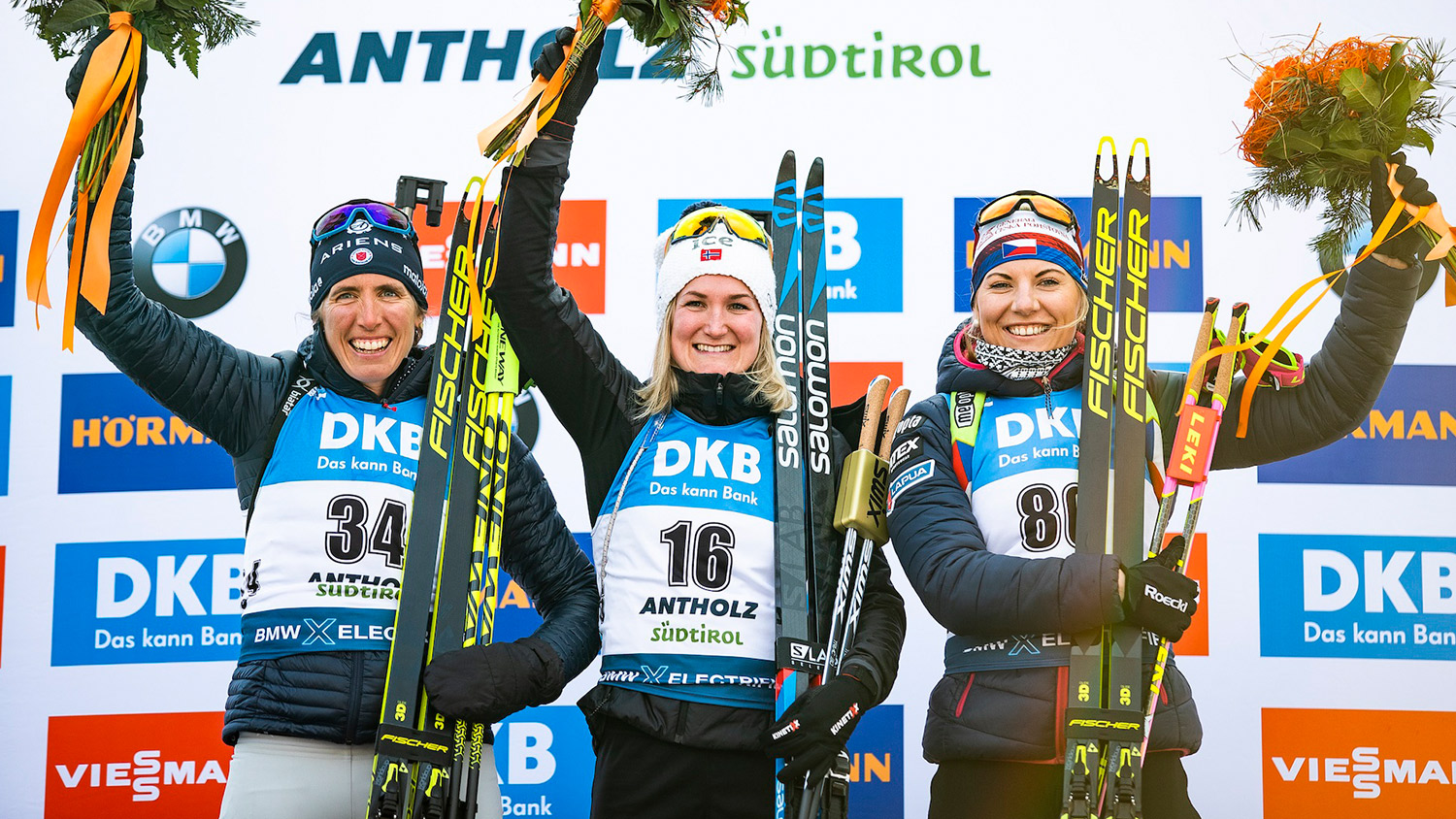 The high altitude provided a challenge, but Dunklee did not let the environmental conditions deter her.
"I think there are 20 or 30 people, on any given day, who can be on the podium," said Dunklee. "I gave it everything I had and that's all I can do."
A resident of Barton, VT, Dunklee remains the only U.S. female athlete to win an individual medal at a world event. The U.S. has yet to win an Olympic medal in biathlon, male or female.
Learn more by visiting the Team USA Biathlon page.
Photos courtesy of Biathlon Antholz/IBU.
---
See more:
Biathlon: Shooting At 180 Beats Per Minute