The first action shooting event may well have been a caveman trying to hit a bird with a second arrow. We do know the first recorded pistol match occurred in 1642, during the English Civil War in Great Britain. The target — a weathervane on top of a church — was shot from a standing position "some 60 paces away."
Target shooting in the U.S. has its origins with frontier settlers who needed to protect themselves and their homes, as well as hunt for food. Men and women on the frontier soon began "shooting at a mark" to sharpen their skills. The mark was usually a knot on a tree or an "X" marked on a slab of wood—forerunner to today's "10X" score. 
In more formal matches, food prizes were awarded and the worst shot usually received the target itself. Being filled with lead, this meant that there would be an ample supply to recast into new projectiles. These contests were usually fired from static positions.
When Wild Bill Hickok signed-up with the circus near the turn of the century, action shooting was forever joined with horseback riding, a tradition continued today with Cowboy Mounted Shooting events.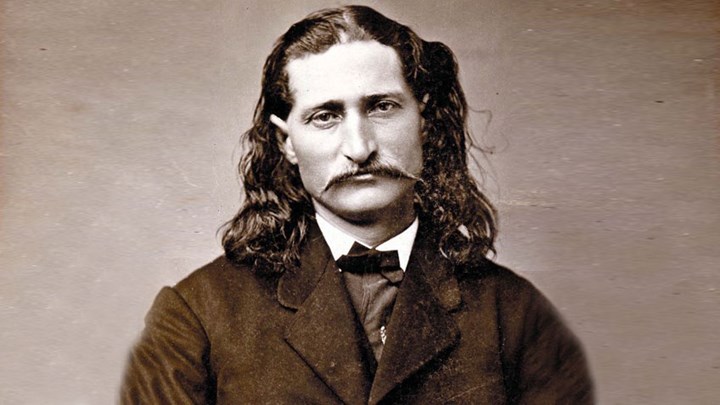 Leather slap quick draw events gained popularity in the 1950s and law enforcement's emphasis on effective training helped generate practical shooting events that became the U.S. Practical Shooting Association (USPSA).
From the USPSA website:
"Competition had begun with the 'leather slap' quick draw events of the 1950s, which had grown out of America's love affair with the TV westerns of that era. However, many wished for a forum that would more directly test the results of the experimentation that had been going on in Big Bear, Calif., and many other places. Competitions evolved to test what had been learned, and just for the pure fun presented by what quickly became a sport requiring competitors to deal with constantly changing scenarios while shooting rapidly and accurately with full power handguns."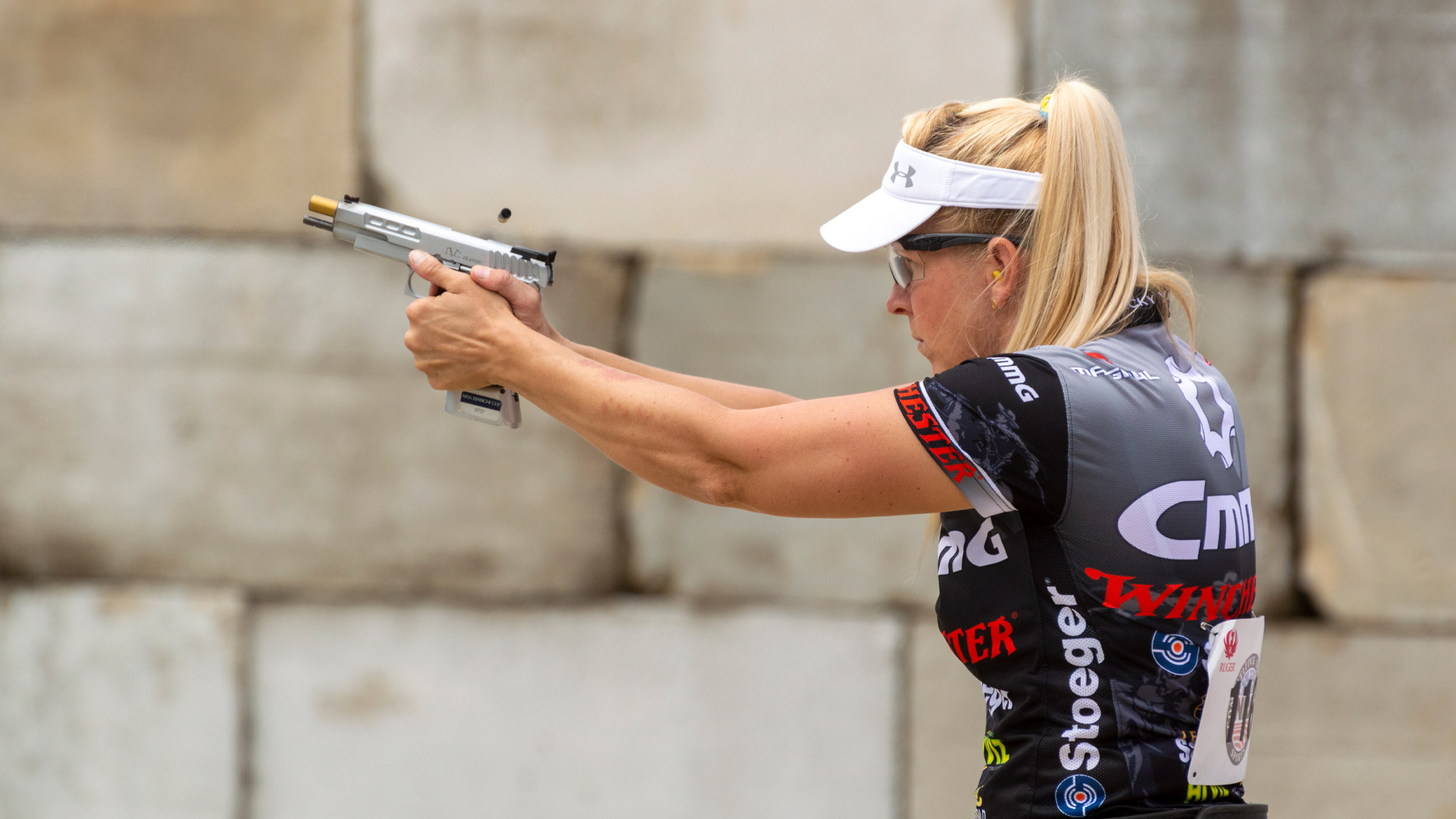 Today, we have the Bianchi Cup Action Pistol Championship, Police Pistol Combat (PPC), International Practical Shooting Confederation (IPSC), International Defensive Pistol Association (IDPA), Steel Challenge, Scholastic Action Shooting Program (SASP), Cowboy Action and, popular in Asia, Airsoft IPSC. The sport of 3-Gun — featuring rifles, pistols and shotguns — would also become quite popular, eventually splintering into the Multi-Gun and 2-Gun (rifle and pistol) disciplines favored by modern competitors. In addition, the major governing bodies have added Pistol Caliber Carbine (PCC) divisions, which generally mimic the action pistol format. 
Even long-range rifle shooting has jumped on the action bandwagon in recent years. Although there is not as much action as the pistol and PCC disciplines, precision rifle blends sniper-like aesthetics with dynamic stage design, all while pushing the limits of modern rifle cartridges. Precision rifle games, such as the National Rifle League (NRL) and Precision Rifle Series (PRS), have exploded in participation over the past decade. Eschewing the familiar high power rifle format; instead, these games have competitors improvising their positions while tackling stages that include several targets at multiple distances, using optics. These stages often incorporate movement to the start position, as well as around different obstacles, and competitors will use bags — often more than one — to build effective shooting positions. There are even precision rimfire games that follow a similar blueprint.
Possible Pistol Grip Origin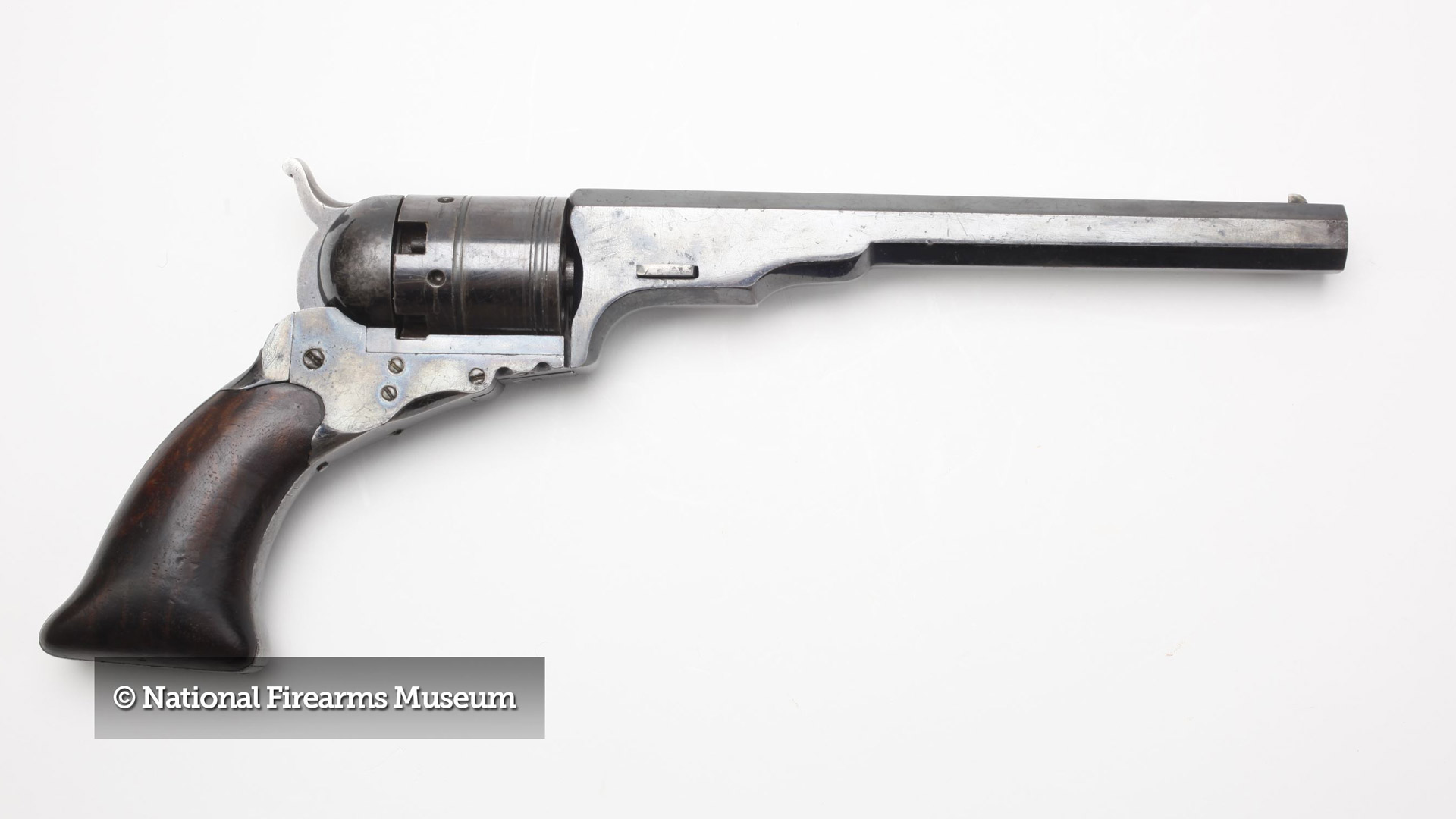 Legend has it that the "plow handle" grip shape of early pistols was chosen because it would feel natural to the average many in those days. Sam Colt's Paterson revolver was his first to incorporate the wider at the bottom and narrower at the top profile, but it took later Colt models such as the Walker, Dragoon and Navy revolver to bring the plow handle design to popularity. The heavier recoil of these guns meant the shape of the plow handle grip would allow the revolver to pivot gently in the user's hand, coincidently bringing the single-action hammer into position for faster re-cocking.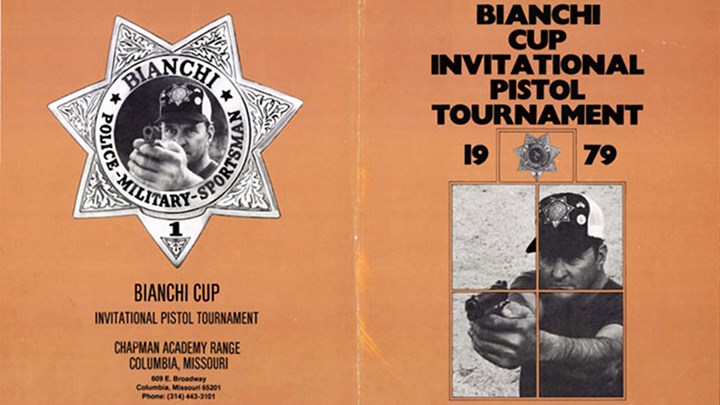 Photo: The program from the inaugural 1979 Bianchi Cup Action Pistol Championship. The Bianchi Cup is the embodiment of Ray Chapman and John Bianchi's vision for a premier action shooting match that mixed shooting disciplines: IPSC, Police Pistol Combat and NRA Bullseye Pistol.
---
Read more:
Looking Back At The 30th Anniversary NRA Bianchi Cup