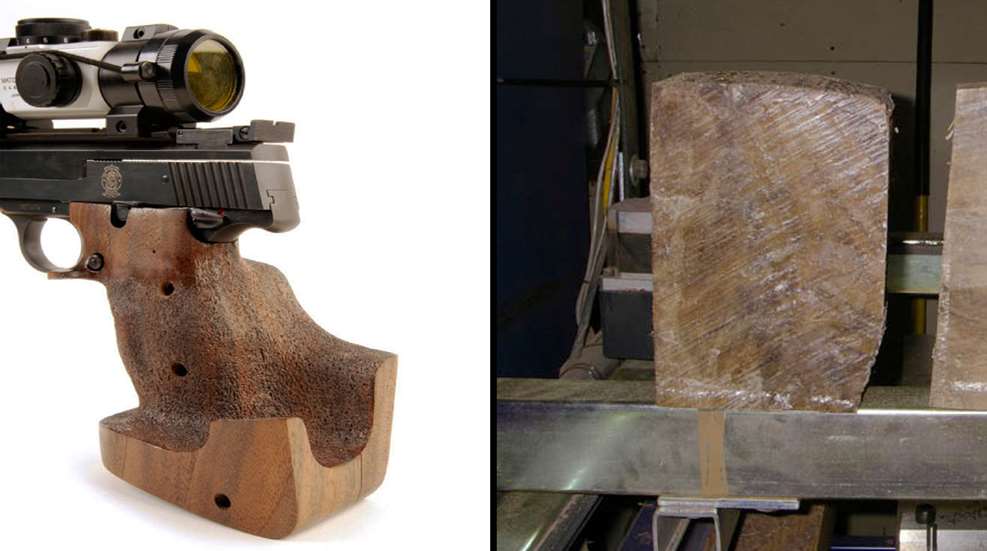 From the vault: Chip Lohman examines the history of Vitarbo Target Grips in this article published in the April 2010 issue of Shooting Sports USA. Read on to learn how the son of a competitor on the Air Force Pistol Team in the 1960s continued a beloved family tradition a half-century later.
---
Vitarbo Custom Target Grips
By Chip Lohman
The story of Vitarbo Custom Grips begins with the creation of the Air Force Pistol Team following the Korean War. During the war, General Curtis LeMay was shocked at learning of dead U.S. Airmen with M2 carbines in their hands and their apparent futile attempts to load them with magazines from .45 service pistols while trying to repel the attacking North Koreans. At that moment, LeMay vowed that if he were ever in a position of authority, he would see to it that all airmen became proficient with their individual weapons. After becoming Chief of Staff of the Air Force in 1959, he was able to fulfill that promise by appointing Col. Tom Kelly to organize the first Air Force Marksmanship School at Lackland Air Force Base, San Antonio, TX. This quickly led to the creation of their pistol team, in addition to rifle and shotgun teams.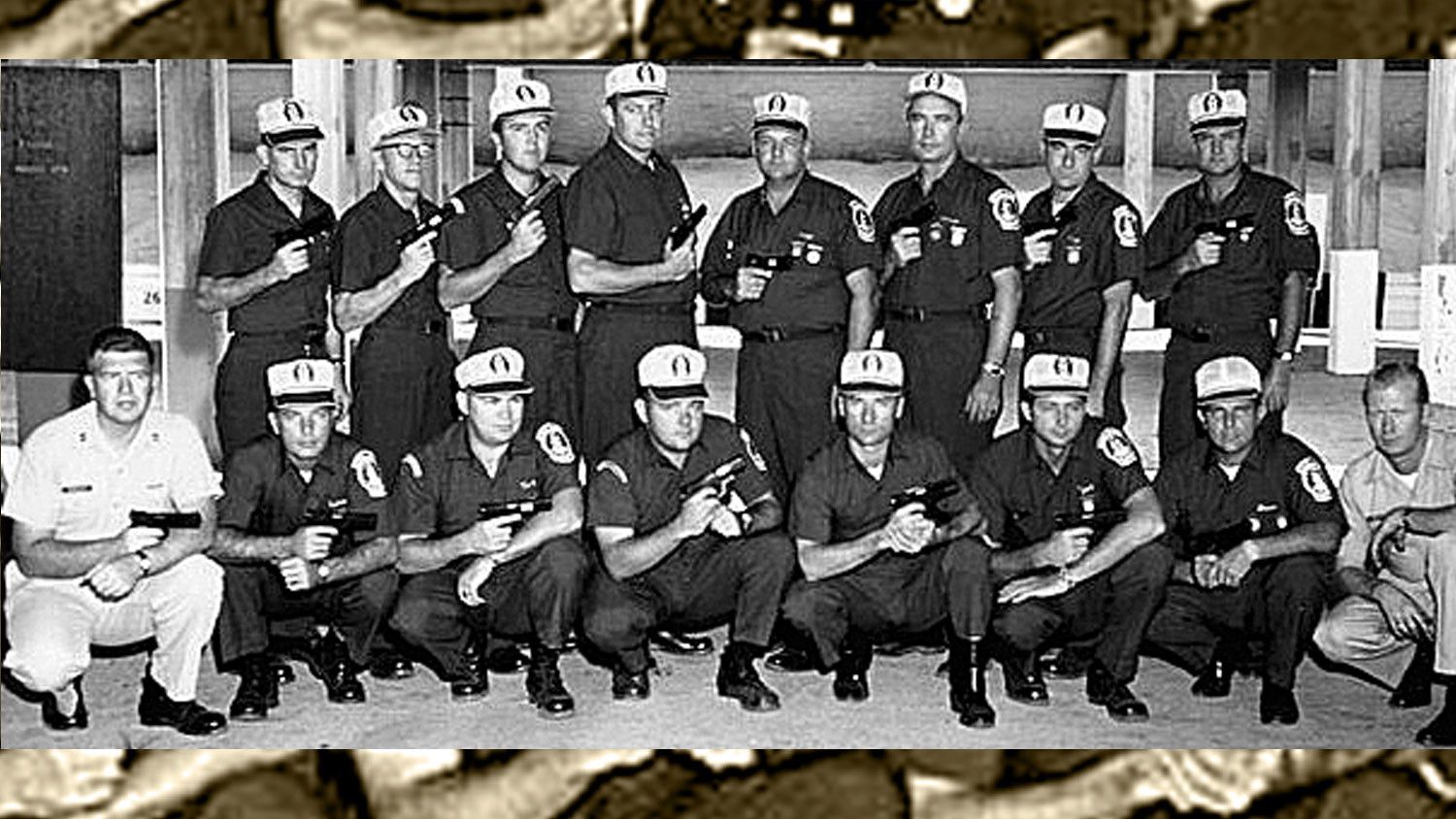 The Vitarbo name comes from one of two teammates from that early Air Force Pistol Team—Robert Meagher and Arnold Vitarbo. Meagher's son, Wayne, continues the traditions of the company from his shop in Tijeras, NM.
According to Wayne: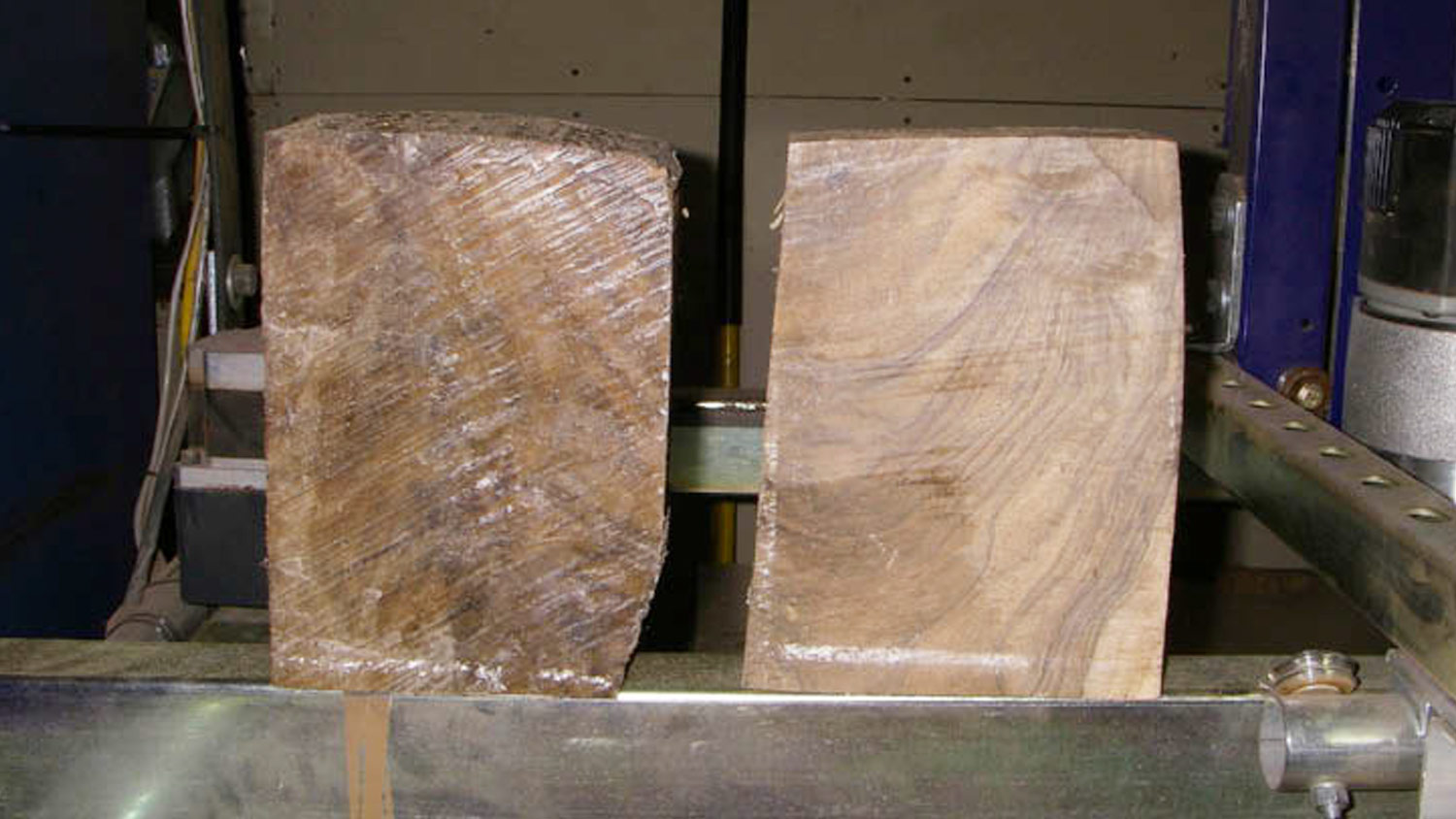 "Mr. Vitarbo and my dad shot together on the Air Force Pistol Team and traveled together to matches when their schedules would allow. In their later years they built and flew radio control airplanes but never lost their love of shooting. Arnold Vitarbo (Arnie) started making grips in 1987. Because of the close association of our families, when he decided to do other things, he offered me the business. I kept the Vitarbo name because of the business' reputation for quality products. He and his wife, Fujie, are wonderful people and have been friends of my family for close to 50 years.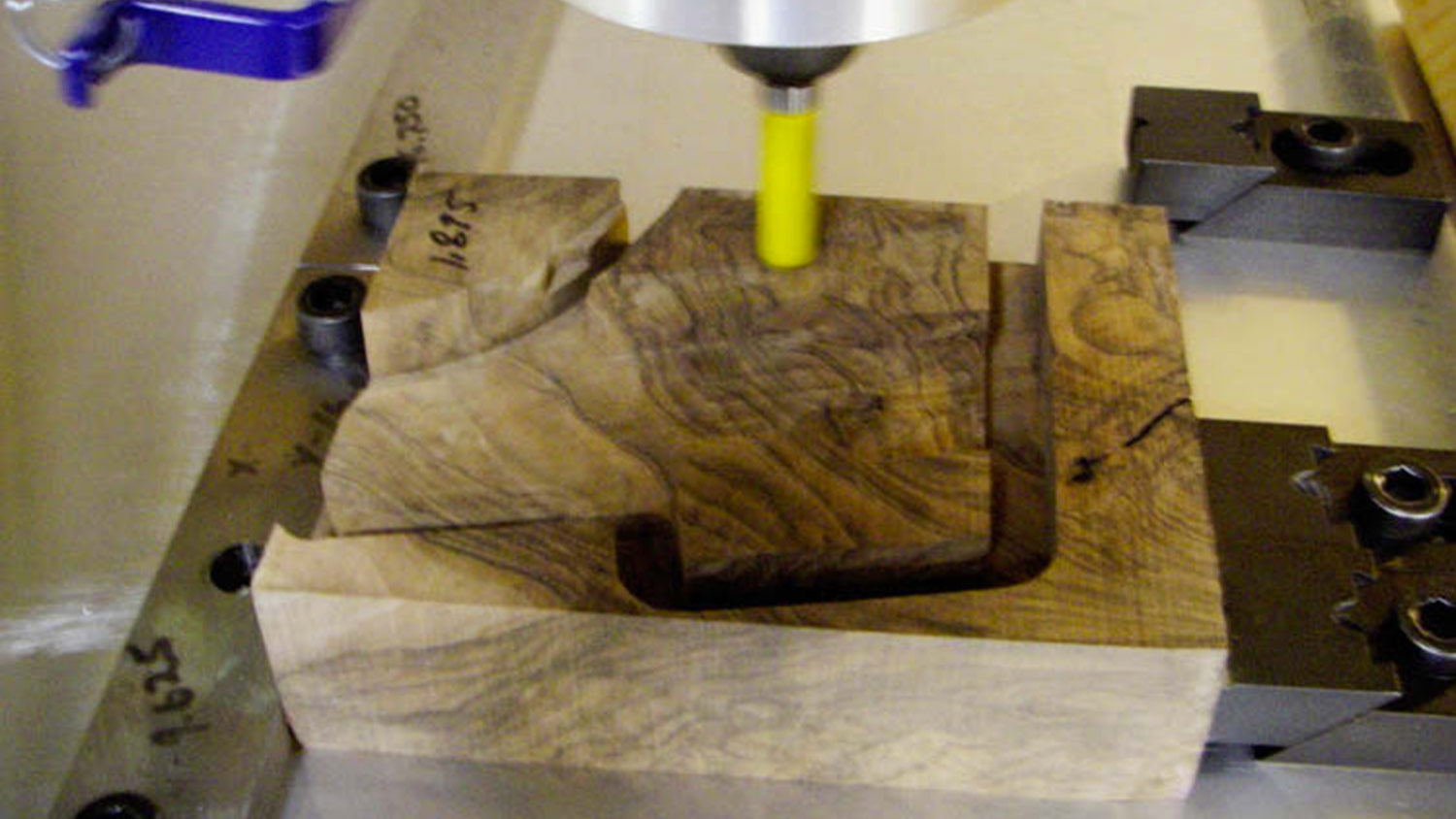 To make our hand stocks, we saw the English or Claro Walnut into rectangular blocks that can be clamped into a CNC router. The blanks are then inletted to fit the frame of the pistol and all mating surfaces are milled flat. For some models that were manufactured with several different frames, we may need the customer's gun in-house for proper fitting.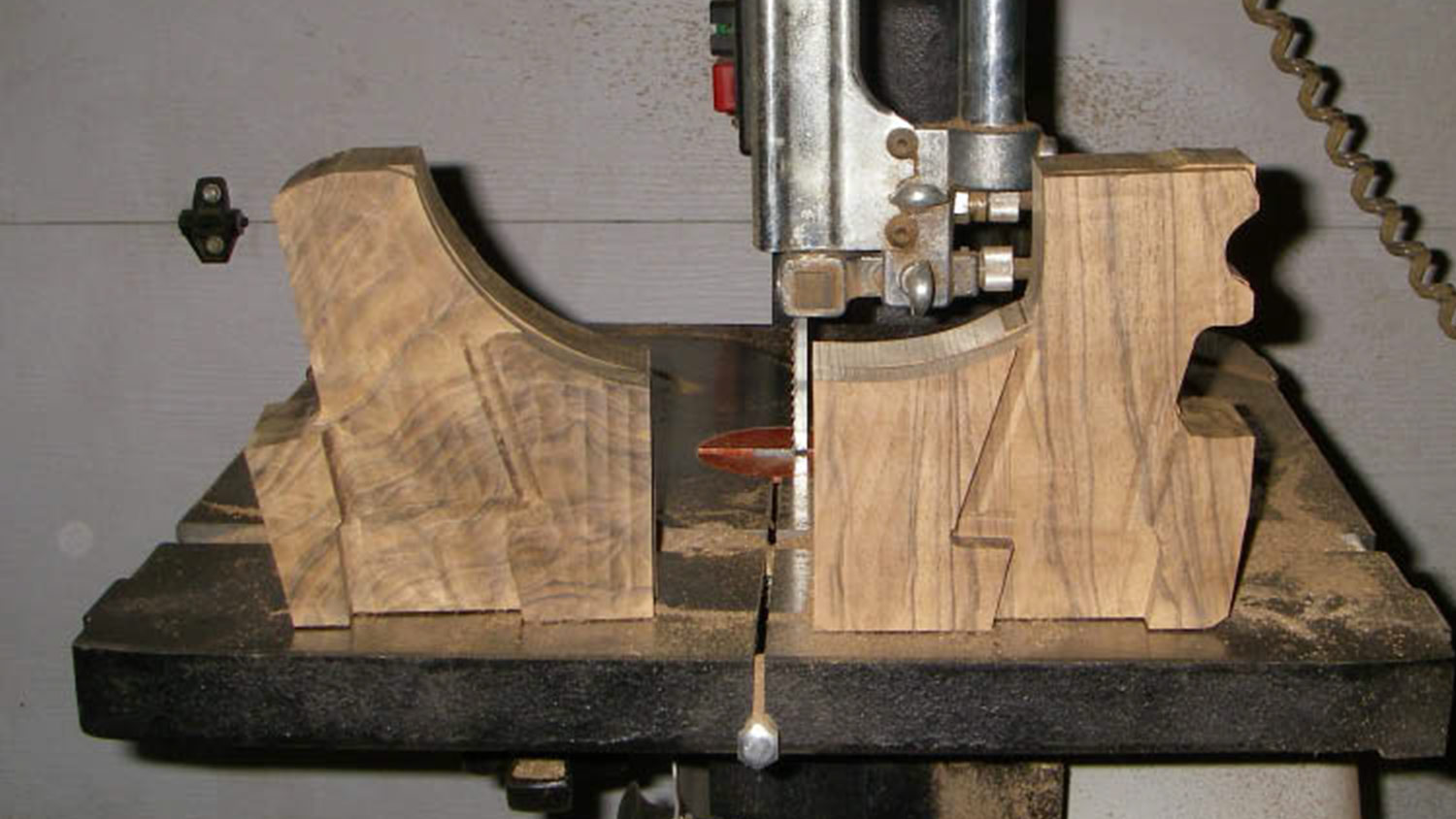 Next, the profile of the grip is created on a band saw. Any screw holes are then drilled and the customer's hand dimensions are laid out on a grip profile. After sawing the wood to those general dimensions, grip halves are rough ground to shape and near final dimension using a die grinder. After mounting on a pistol frame, grip halves are then cut to finished size and contours are achieved with a Dremel tool and belt sander. The grips are then stippled and 220g belt sanded. After detail sanding, three coats of True Oil are applied, followed by gunstock wax and final buffing for a high luster.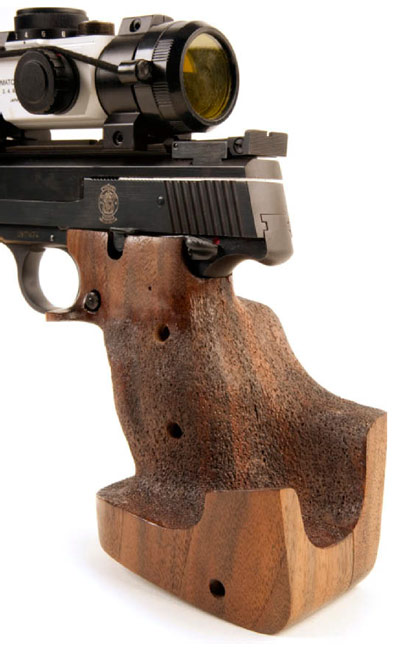 Prices range from $160 for semicustom sizes (small, medium or large) to $220 or more for more closely fitted grips. I will e-mail photos to customers indicating the proper locations on their hand to measure for the semi-custom grips. Delivery runs from six to eight weeks depending on our backlog. I can always let a customer know in advance what the current wait time is before accepting an order."
Prospective customers can contact Wayne at [email protected].
---
Read more articles by Chip Lohman: