by
Chris Christian, Field Editor
posted on March 6, 2019
Support NRA Shooting Sports USA
DONATE
During the last few years, Pistol Caliber Carbines (PCC) have been one of the hottest sellers in the firearms industry. There are, undoubtedly, a number of reasons for that. But their inclusion into USPSA and Steel Challenge competition in 2016 (also IDPA in 2018) certainly didn't hurt.

PCC has been well-received by competitive shooters. And, as with all new competition gun divisions, there is a "sorting out" period. Competitive shooters aren't bashful about changing their rigs until they find the combo that they feel―and their scores show―works best for them.

We previously reported on the PCC guns chosen at the 2017 USPSA National Championship. The data for the 2018 Championship shows that shooters have done some rethinking on their rigs. Some guns remained popular, while newer models entered the fray. Based upon USPSA shooter survey data, here is what the 99 PCC competitors (33 of them shooting their first National Championship) chose to bring to the Big Match.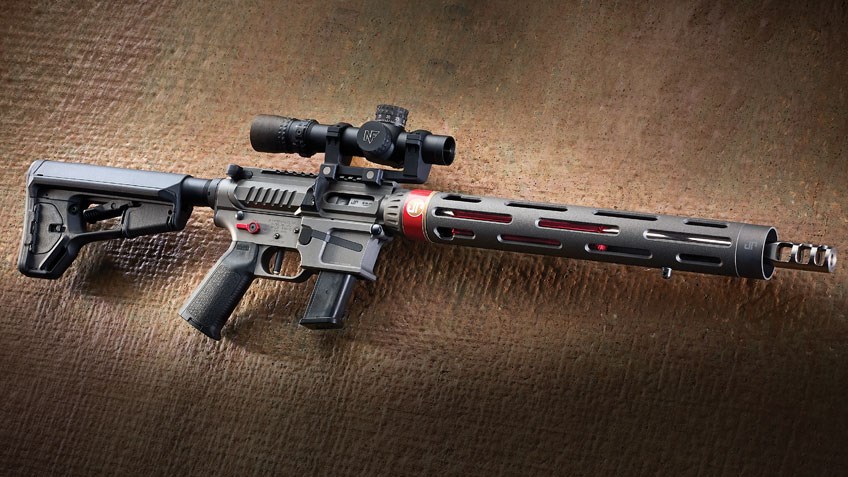 Among those shooters choosing factory guns the most popular was the JP Enterprises GMR-15, with 33 percent of shooters (slightly down from 36 percent in 2017) taking it to the line. This trim, pistol-grip carbine is available with wide-array or accessories, but a major competitive advantage is its ability to use Glock G17 magazines. Armed with a pair of 33-round tubes, a shooter will have to make only one reload on virtually any field course―while shorter mags can be used for classifier stages.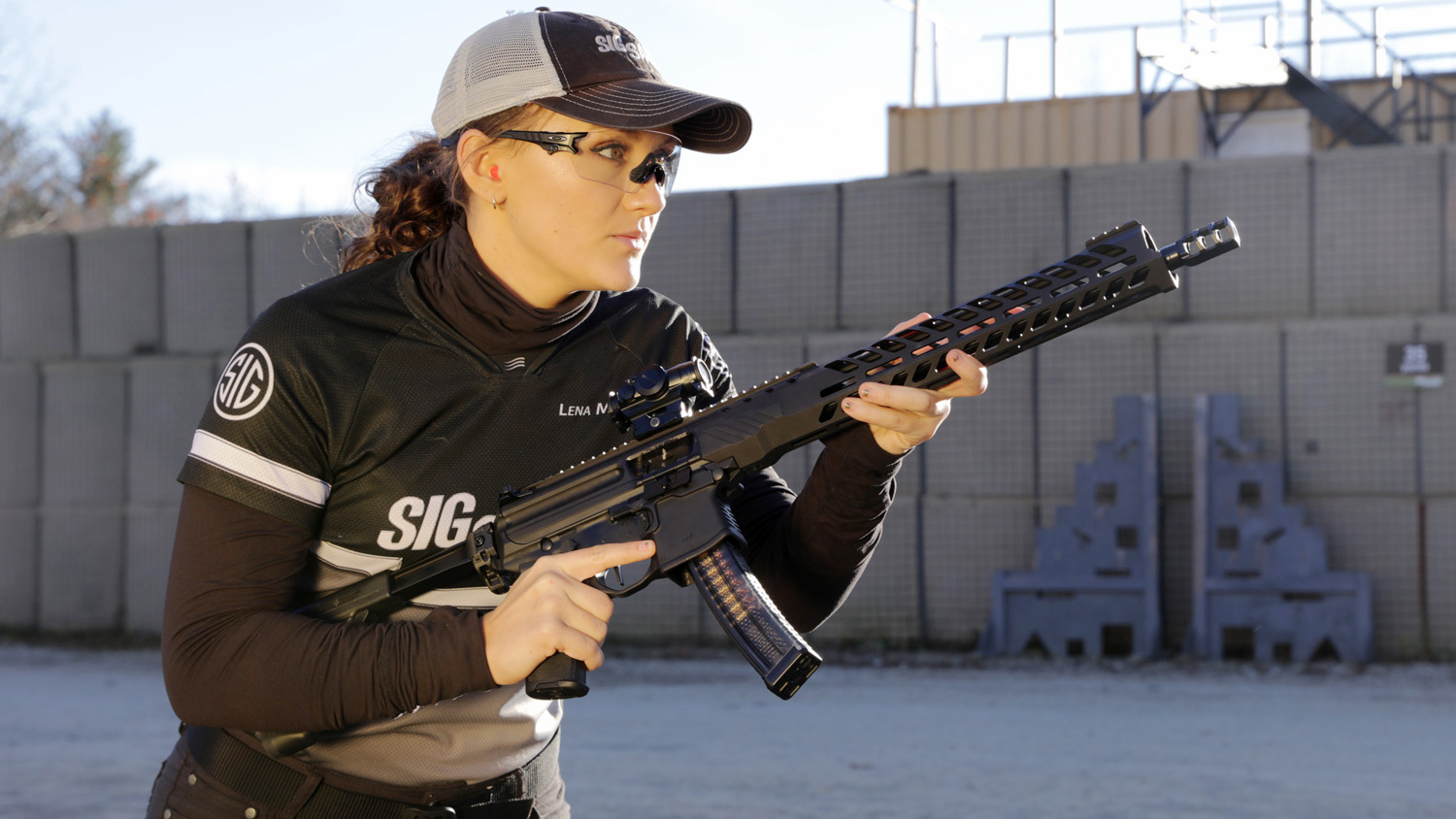 Increasing its participation from 2017 was the SIG MPX at 21 percent (previously 16 percent). It is also a pistol-grip, blow back-action carbine with a number of competition-ready features. It uses SIG proprietary MPX polymer magazines boasting a 30-round capacity that can speed a shooter through a COF.

The Wilson AR-9 Carbine was chosen by 5 percent of the competitors (compared to 4 percent in 2017). Like the previous models it's also a pistol-grip carbine, yet it retains the classic "AR" look, feel and familiar controls. Shooters ordering one have the choice of using Glock or SIG magazines.

As an example of how quickly the PCC market is evolving, two carbines that were not in the top five at the 2017 National Championship entered that category in 2018.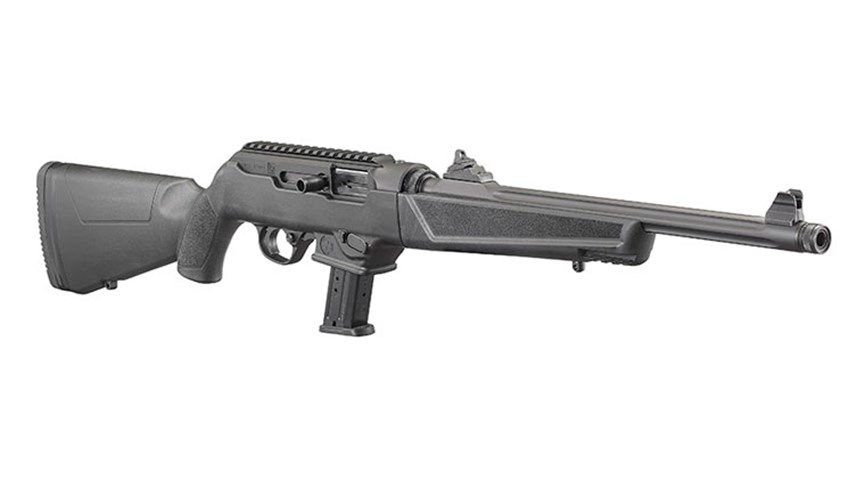 Although it was just introduced in 2018, the Ruger PC-9 Carbine was chosen by 3 percent of shooters. Unlike the above guns, this is not a pistol-grip carbine. Essentially, this is a centerfire version of the Ruger 10/22 Take Down Lite. Given that the various Ruger 10/22 models are the most popular rimfire choice in Steel Challenge, it's likely that many competitors felt comfortable with the platform. With a supplied magwell adapter it also can use Glock high-capacity magazines.

Also at 3 percent was the MBX Extreme PCC. Not quite a true "factory gun," it's essentially a custom parts build. It has a pistol-grip, uses Glock magazines, and can be had with a 14-inch barrel with a pinned comp that brings it to a legal 16-inch, or with a plain 16-inch barrel. A wide variety of performance accessories are available.

Of the remaining competitors, 15 percent used other factory guns, while a full 20 percent of participants went the Frankenbuild route and made their own parts build.

Optics

PCC doesn't require optical sights, but it's a rare competitor that doesn't use them. Compact reflex sights are by far the top choice. As with the guns themselves, there were some changes in the top five.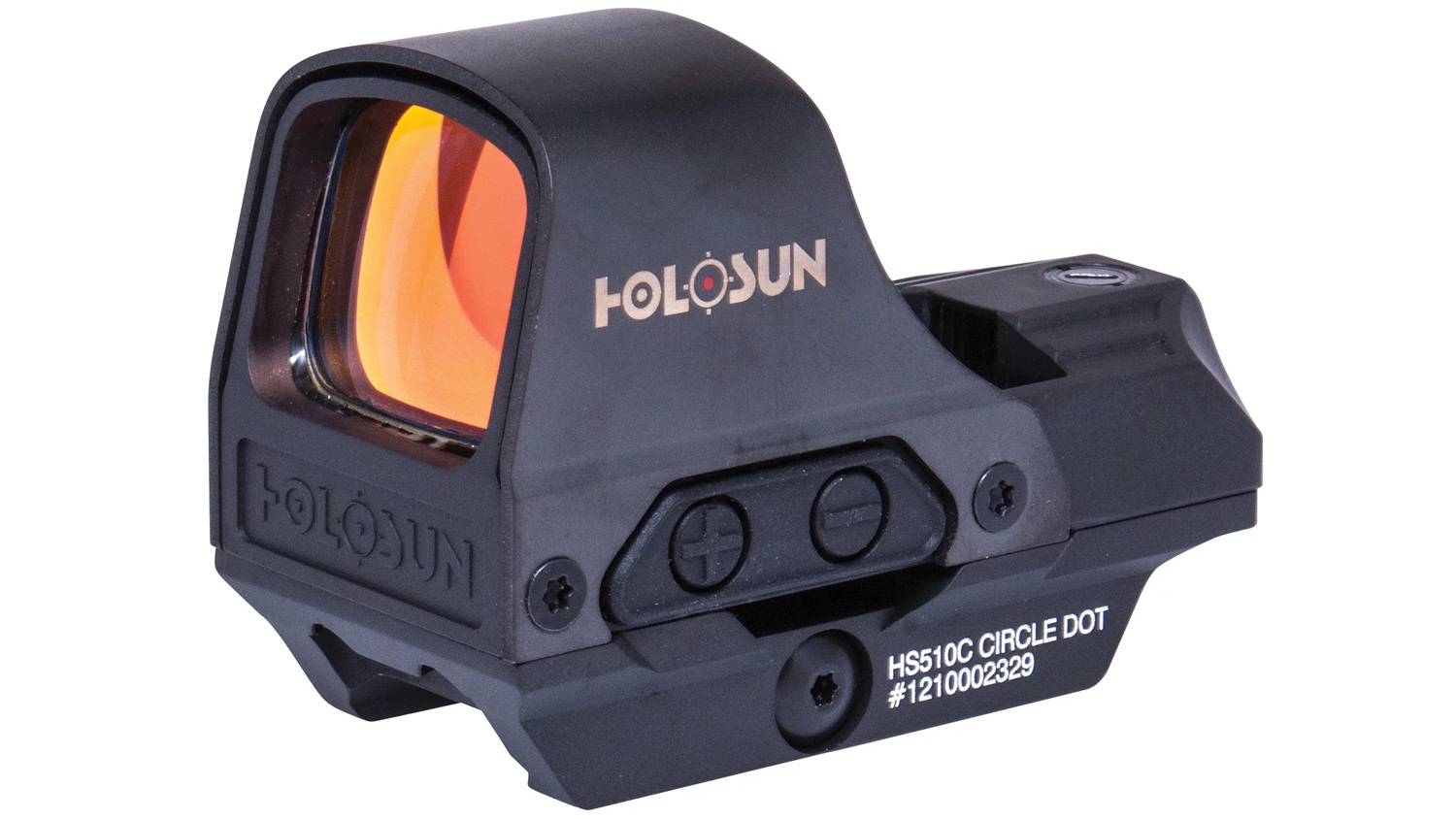 C-More sights were once again the most popular, with 33 percent of the shooters opting for them. They were split between the Railway and the RTS2. The next most popular sight, the Holosun 510C, wasn't on the list in 2017, but was chosen by 15 percent of competitors this year. The various Vortex models were close behind at 14 percent, with the Razor most popular there. Aimpoint sights were used by 12 percent of the shooters, while 11 percent chose SIG optics; which didn't crack the top five last year. Leupold rounded out the group with 6 percent.

Ammo

When it comes to selecting a caliber, PCC rules are generous. Legal calibers are 9mm, .357 SIG, .40 S&W, 10mm, and .45 ACP.  Shooters have a lot of choices, but regardless of the caliber, all PCC is scored in Minor Caliber (125 PF). That makes the 9mm is a no-brainer. Any load that will reliably function in a carbine will easily make a 125 PF from a 16-inch carbine barrel. As with 2017, 100 percent of competitors opted for the 9mm. This makes sense since most competitors are running Glock G17 magazines.

A surprising number of shooters (37 percent) opted for factory-loaded fodder, which was 3 percent over 2018. The most popular loads there were Federal (19 percent), Atlanta Arms (5 percent) and T1 Ammo (5 percent). Winchester was at 3 percent and Remington at 2 percent. The remaining 63 percent of the shooters rolled their own.

Jacketed bullets were the most popular type overall at 46 percent, but that includes the 37 percent who shot factory loads. Coated bullets were favored by 40 percent, a noticeable increase from 2017. Plated bullets were selected by 13 percent, a noticeable decrease from 2017.

The bullet weights selected showed another slight change from 2017. This year the 124-grain was the most popular at 34 percent (up from 29 percent last year), while the 115-grain dropped into second place at 27 percent (down from 33 percent in 2017). The 135-grain moved up to 17 percent from 10 percent, while the 147-grain dropped to 13 percent from 22 percent. Bullets in 150-grain made their first appearance in the top five at 7 percent―possibly due to the introduction of Federal's new Syntech load (factory ammo shooters). It's proven to be a very sweet load in this writer's Ruger PC-9 Carbine. [Note: Federal announced a new PCC-specific 9mm Syntech load earlier this year.]

PCC has proven to be a very popular addition to action shooting competition, and we'll have to wait and see where it evolves from where it stands today.
---

More action shooting articles by Shooting Sports USA Field Editor Chris Christian: