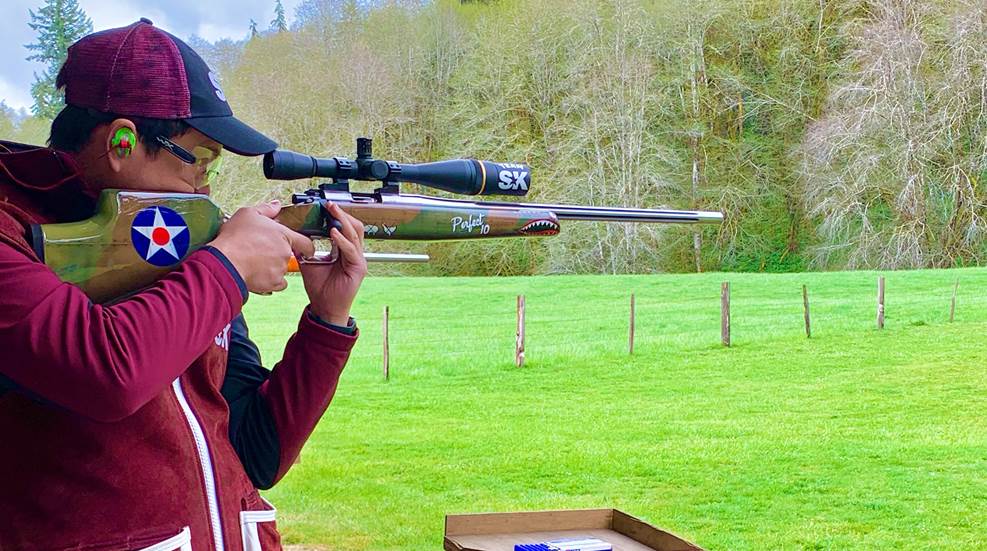 Silhouette rifle champion Erich Mietenkorte rocketed to the top of the high power and smallbore national leaderboards last year and hasn't shown any signs of stopping the trend soon. Since his first silhouette competition in 2015, Mietenkorte has been knocking down chickens, pigs, turkeys and rams every chance he gets. Learn what he keeps in his range bag.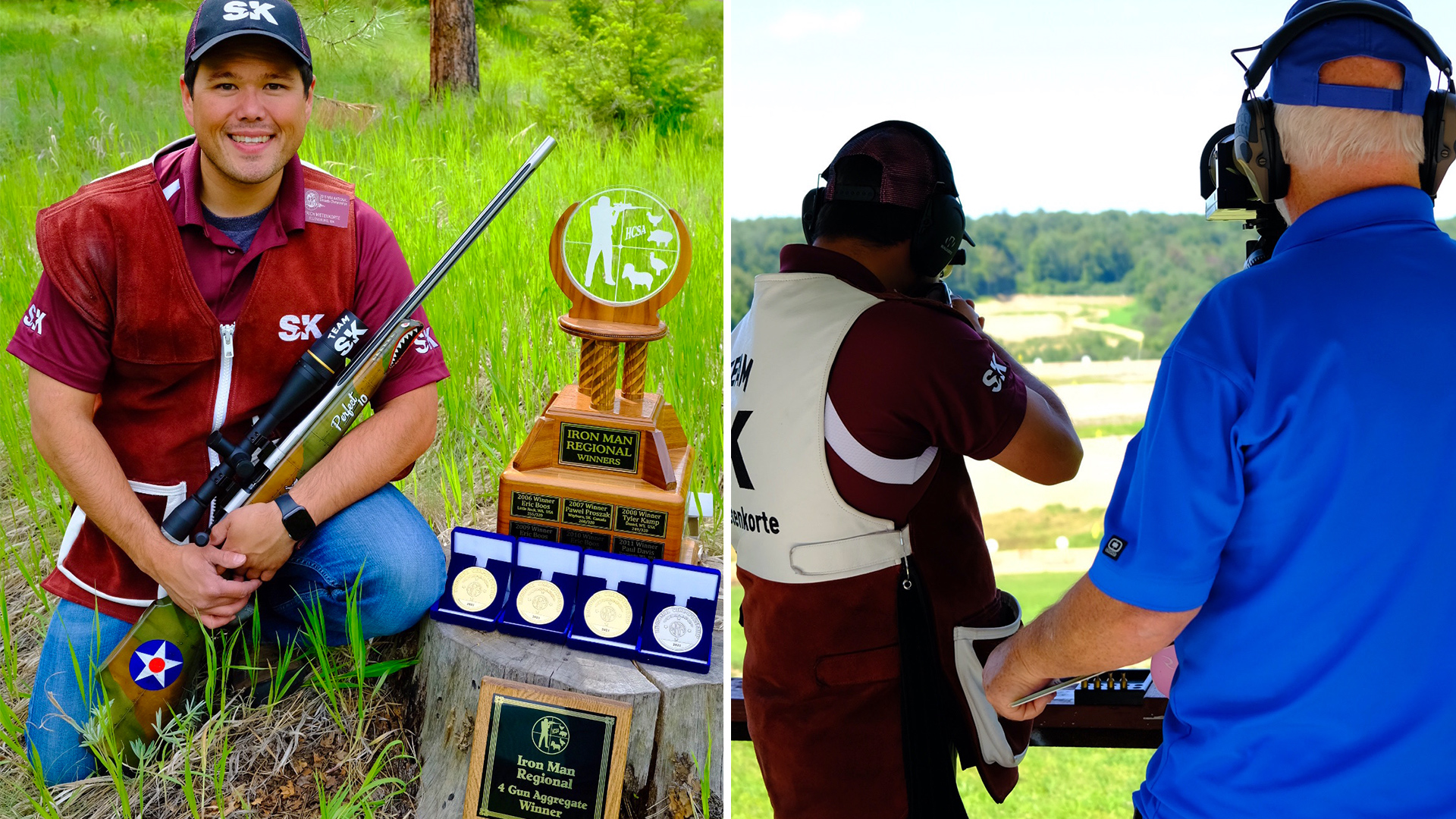 What are your first memories of handling a firearm?
My earliest recollection of pulling a trigger was with my dad's Feinwerkbau 150 air rifle when I was five years old. With that rifle I was taught the basics of marksmanship and firearm safety. Not long after that I moved up to a single-shot .22 with a cut down stock, continuing to hone my marksmanship skills alongside my brother Peter during our weekend family outings to the range.
Tell us how you began in competitive shooting?
After I graduated from Central Washington University with a degree in Music Education and became a high school music teacher, I found my fall season filled up with marching band activities. Finding the time to go hunting became difficult. I continued shooting occasionally, but wanted something more challenging. I began testing my marksmanship abilities in 2014 with bullseye pistol shooting. A good friend and fellow band director was a member of the Kittitas Valley Rifle and Pistol Club, a local 50-foot indoor range in Ellensburg, Washington. He invited me to try it out. I was doing well and some other members of the club approached me about trying out their position rifle league. During a league night shoot, a longtime silhouette shooter, Mel Goudge, suggested that I give the sport a try. He invited me to the Conard Bernhardt Silhouette Championship in Pe Ell, Washington. I was hooked. I entered that match unclassified and finished in the AAA class. People were amazing and welcoming; the shooting was a challenge and watching those silhouette animals fly was a ton of fun. All I could think about was when my next match might be.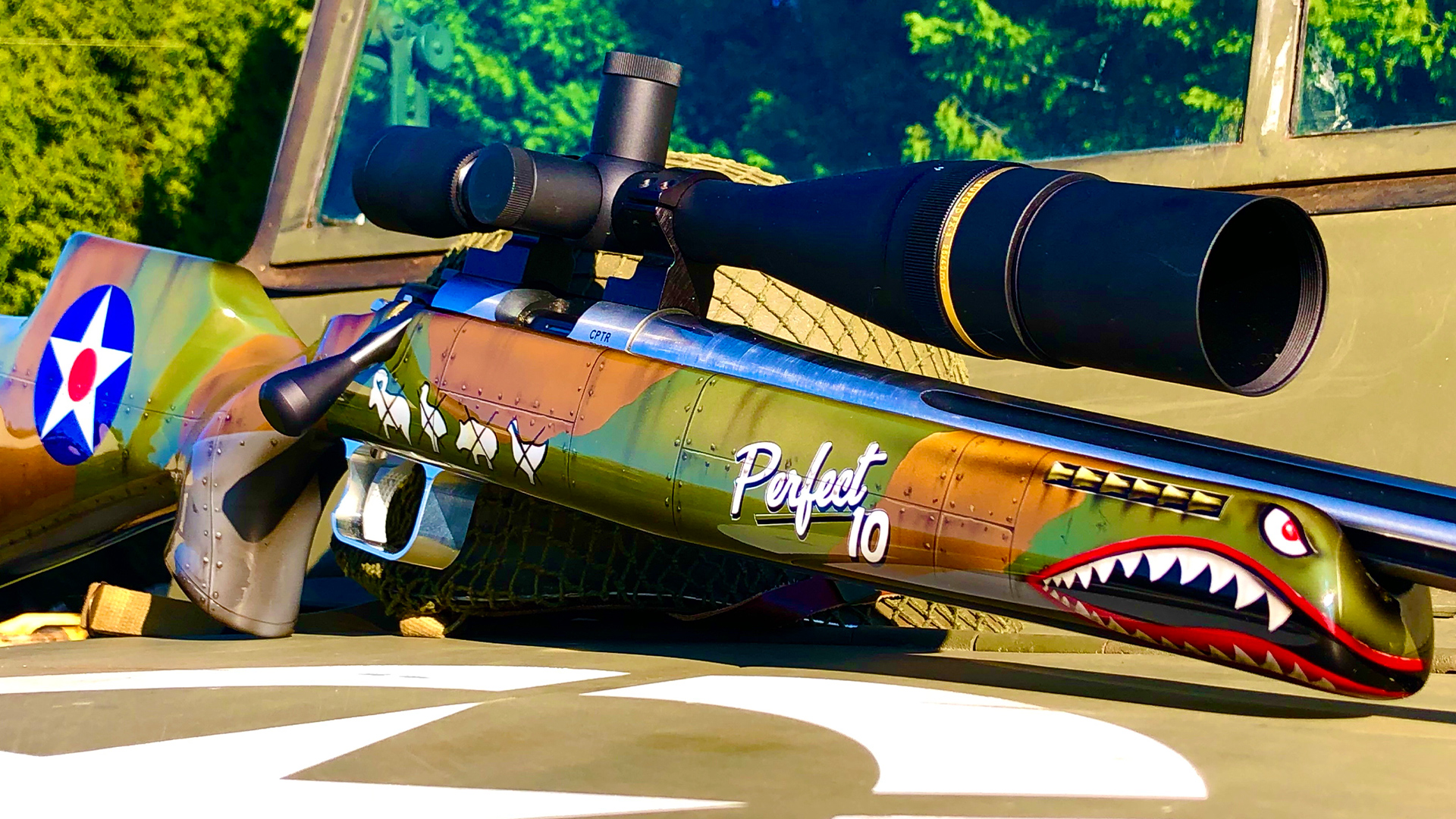 Please share with us some of your major shooting accomplishments.
Last year, I won the high power standard rifle U.S. National Championship. A second-place finish in the hunter rifle category allowed me to accrue enough points to win the 2-Gun Aggregate High Power National Championship as well. Since I began competing, I have earned 16 NRA regional championship medals and more than 25 State Champion titles in multiple states.
What firearms and other gear do you use for competition?
My smallbore silhouette rifle is built around a Holeshot Arms Trident three-lug, single-shot action made by Jerry Stiller. As for my high power silhouette rifles, I use Defiance Rebel actions. For the high power standard rifle category, my caliber of choice is 6.5x47 mm Lapua and for hunter rifle I use a 6 mm BR. Both my smallbore and high power silhouette rifles are made to similar specifications in order to make transitions between them easy. They really only differ in weight. All three rifles have Benchmark Barrels, Bix'n Andy two-stage triggers and Leupold FX-3 25-power scopes. All of them are bedded into custom silhouette stocks made by Steve Wooster of Chehalis, Washington. These pieces of precision equipment only receive the best ammunition and components available, which come from the Capstone Precision Group—including SK ammunition, Lapua ammunition and components, Berger Bullets and VihtaVuori powder.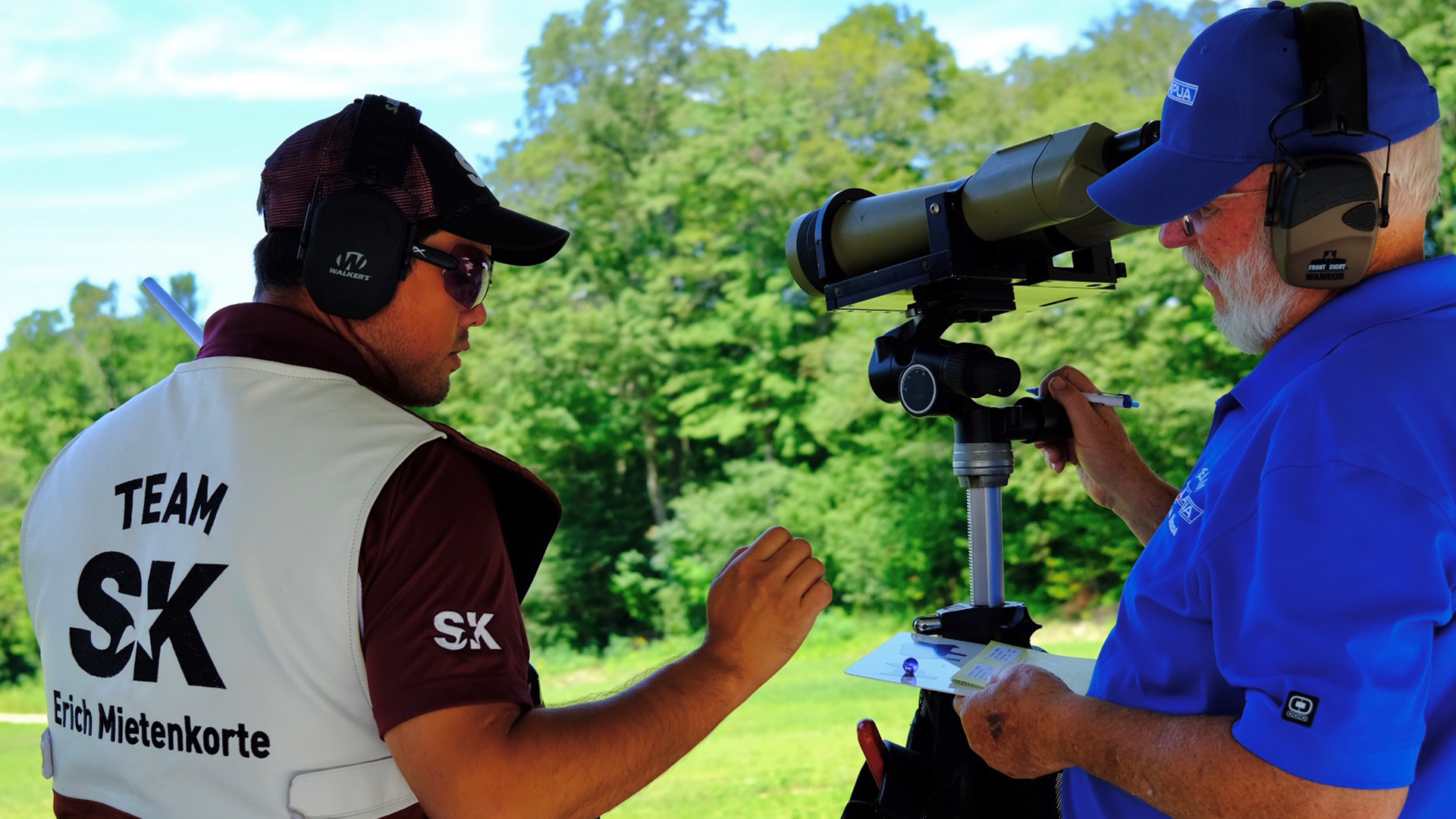 Tell us about your range bag and what you carry in it besides your firearms.
My range bag is a Savior Equipment Specialist in OD Green. I had the opportunity to check these out at SHOT Show this year and I just had to snag one.
I really like how it holds its structure and is built really rugged. It has plenty of room for everything I need for a day at the range, including my SSP Methow eyepro kit, earplugs, shooting log and notebook, assorted tools and a few bricks of SK ammunition. I also have my Triggercam 2.1 and my custom Vans shooting shoes in the bag as well.
What do you do in your free time?
In the offseason, I love to ski. I'm a ski patroller at Snoqualmie Pass and Mission Ridge and enjoy helping those in need on the mountain. I use my musical talents by playing trumpet in the Ellensburg Big Band that's mainly jazz and swing music. I've also been known to show up at some matches with my rifle strapped to the back of my trusty BMW GS Adventure motorcycle. Most of all I enjoy traveling and exploring with my soon-to-be-wife, Laura.
What would you tell someone interested in finding out more about your sport?
Rifle silhouette is an incredibly fun and rewarding sport. The easiest way to get started is to go to a match and shoot. One of the greatest things about rifle silhouette is the people that you will meet. You can show up at a match without a rifle or any ammo and in no time at all you will find more than one person willing to let you borrow both. If you ever see me at a match come say hi, you can borrow mine. To connect with silhouette shooters, read the rulebook at the NRA website and check out steelchickens.com. Also subscribe to The Rifle Silhouette Channel on YouTube and visit NRA's Coming Events.
Any tips for new shooters?
Rifle silhouette shooting is a challenging discipline and at times can be quite humbling. It's important not to get discouraged if your first attempt doesn't go the way you think it should. Don't be afraid to ask questions or ask for help. Just remember to have fun and make new friends.