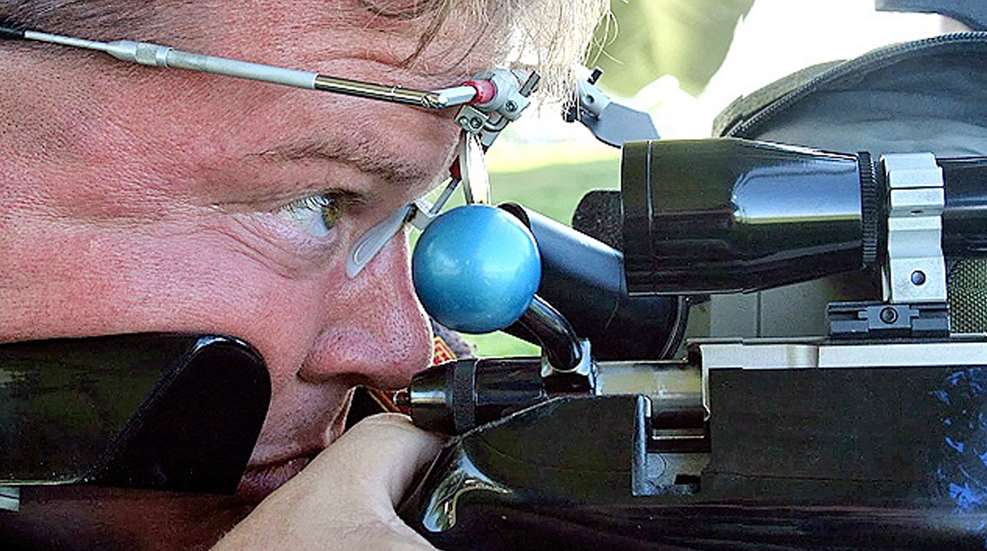 Champion shooter Kevin Nevius grew up in a household that did not allow firearms, an unlikely beginning for one of the United States' premier prone rifleman and gunsmiths. Once out on his own he fell in with his brother who enjoyed long-range varmint hunting. His natural bent for things mechanical (he is a professional structural engineer) soon had him tinkering with rifles, which eventually led him to building his own.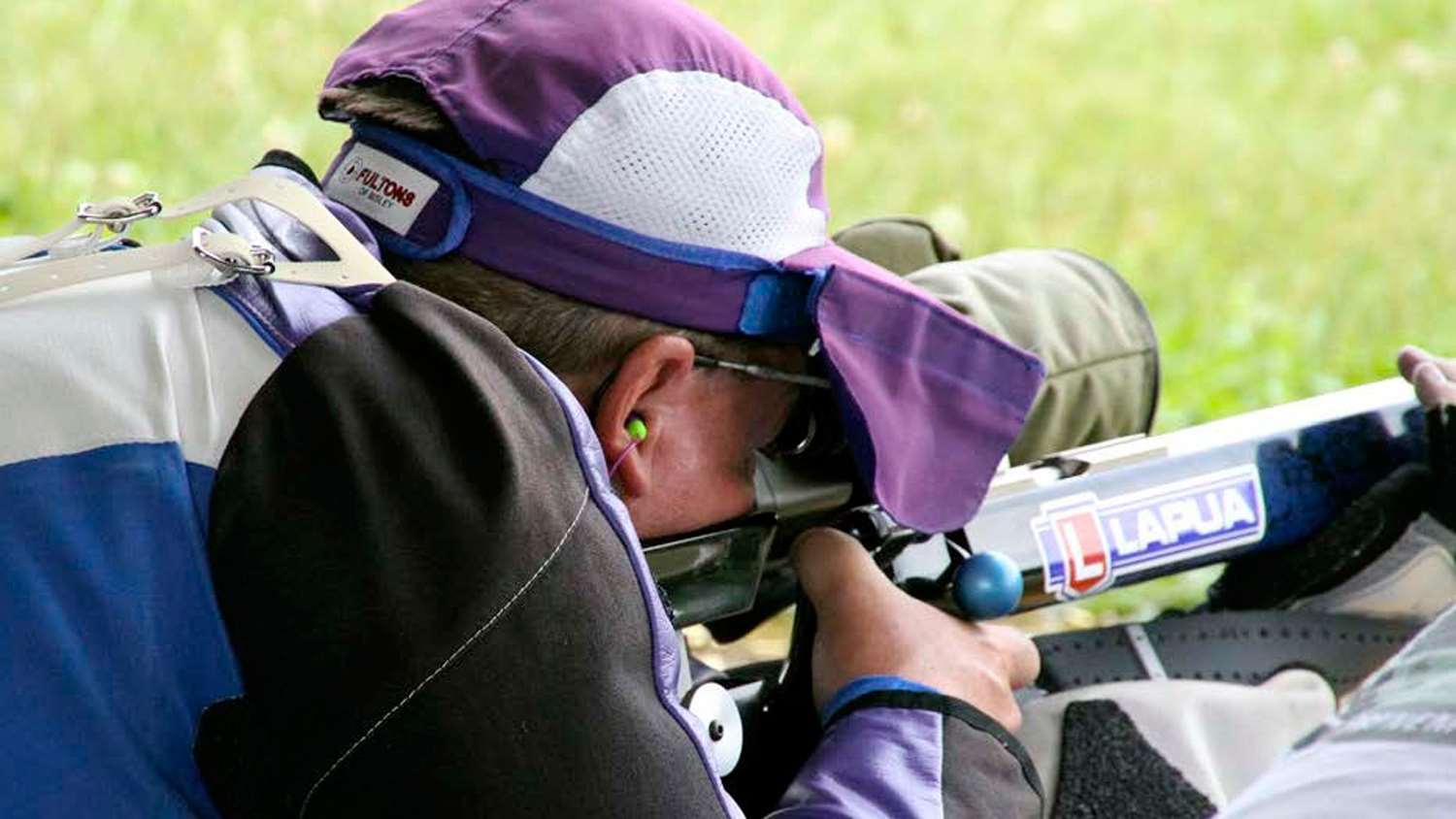 In the late 1980s, a hunting companion, who shot smallbore rifle competitively, dragged Nevius into the gallery to shoot in a three position league. Badly bitten by the smallbore bug, he was frustrated and struggling with standing and eventually gave up position to focus on prone. Soon afterward, he discovered long-range high power prone. The transition was easy, for belly shooting skills are the same no matter the caliber or distance. All it really required of him was to build a center-fire prone rifle. He soon became quite adept at both disciplines.

Living in the heart of Ohio, Nevius was fortunate to be associated with a host of great rifleman such as Paul Gideon, Carl Jooss, and Gerald "Mouse" Wise who advised and encouraged him. By 1996. he won the first of his numerous Ohio State Conventional Smallbore Prone Rifle titles. which include a record-setting run of eight consecutive wins. The smallbore championships were on the horizon when he shot his way to the first of his many Ohio State Long-Range titles in 1998.

Nevius broke onto the national scene in 1999 when he finished in the top 20 in the metallic sight championship at Camp Perry, and was named to the U.S. Dewar Team—a feat he has since accomplished several more times. He was also a firing member of the Ohio State Team that won three prone titles at Camp Perry.

Living in a small hamlet close to Camp Perry, Nevius found it easy to shoot both smallbore and long-range nationals. He made the short ride home from Perry in 2005 with two trophies safely belted into the shotgun seat of his Corvette: The Sierra Trophy, emblematic of winning the 1000-yard Palma aggregate, and the Doc Aitken Trophy, which was won at 1000 yards with a match and shoot-off total score of 398-11X. The following year, the Sierra Trophy again made the same trip.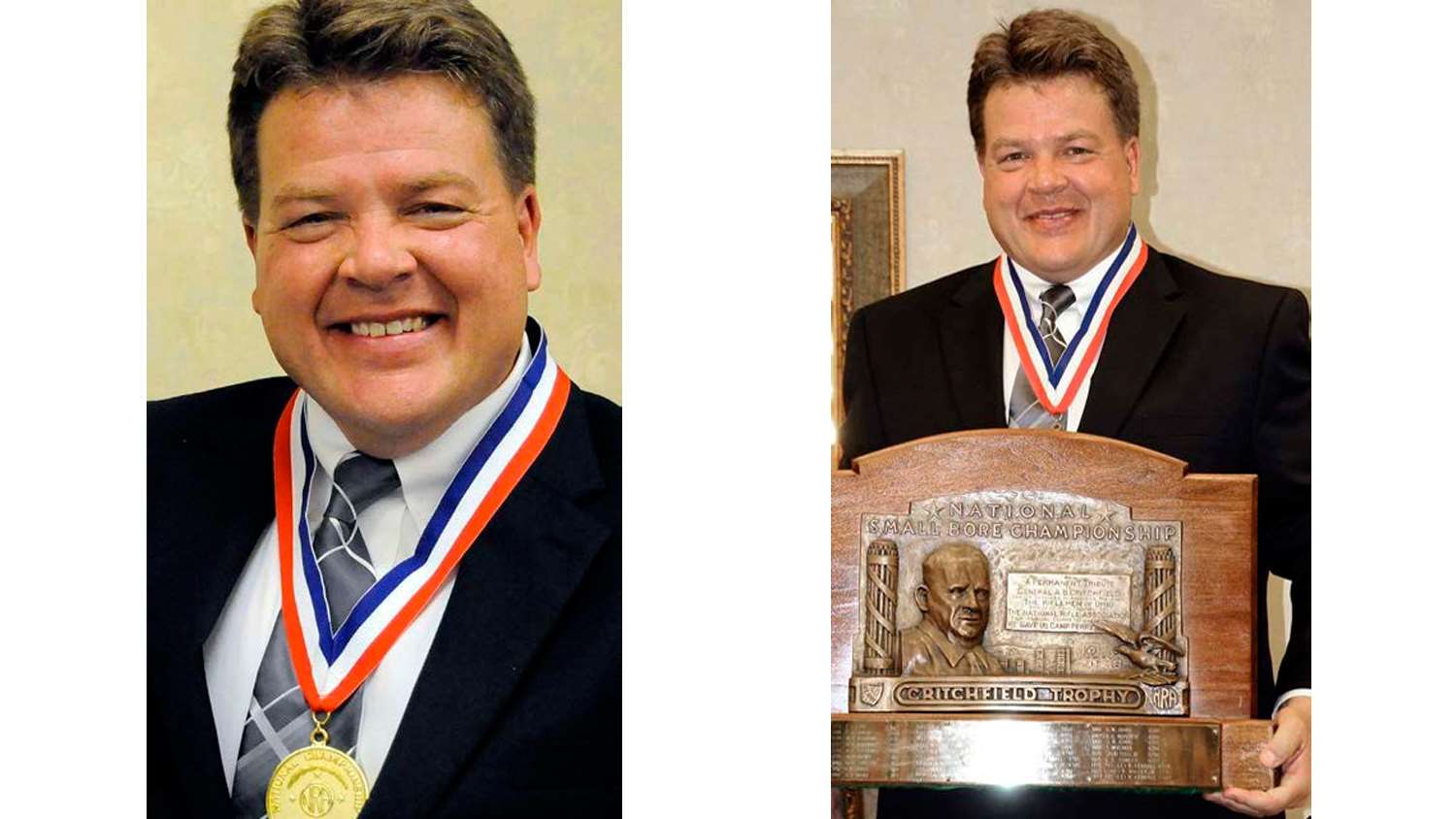 Everything fell into line for him in smallbore
during the 2008 season. After shooting
a series of training matches in which he was most successful, he arrived at Camp Perry at the peak of performance
and won his first National Smallbore Rifle Conventional
Prone Championship. It was a most auspicious win, as it also
earned him a place on the 2009 U.S. Pershing Team, his first
shoulder-to-shoulder international team.
While 2009 was a bit of a letdown after the high of 2008, he
came back strong in 2010, winning the inaugural individual National Smallbore Rifle Metric Prone Championship, as well
as the team title at Bristol, IN. A few weeks later, and
175 miles further east at Camp Perry, he chalked up another
major victory as he joined a very exclusive club. There are only
14 individual trophies awarded in national long-range competition
and only one person can be the winner of the inaugural match.
Nevius outscored all those using a Palma rifle in the NRA National
Long-Range High Power Championship to be the first to take
possession of the Bert Rollins Memorial Trophy.
Along the way, Nevius
has won some impressive
national records. In
conventional competition
he co-holds the
1200-shot metallic sight
aggregate record of
1200-102X. He was
just one shot short
of perfection in the
480 aggregate, where
he holds the civilian
record of 4799-412X, just
one point behind, and
11 Xs ahead of, Joe Hein's
4800-401X open record.
Nevius was back
on his game in 2014
with an amazing conventional
championship
experience. After
dropping a point on the first day, he fell into second place behind
Olympian Eric Uptagrafft. When you are behind the likes of
Uptagrafft, you are behind one of the hardest holders on the
globe. Over the next three days Nevius was perfect, while everyone
else was not. His 4799 gave him his second conventional title
and his third national crown in six years. To add whipped cream
and a cherry to his week, he teamed with Remington Lyman to
win the Randle Double/mentor Match with a perfect 800X800, and then was the high scorer on the U.S. Dewar
team, shooting an outstanding 397 on the difficult
International target.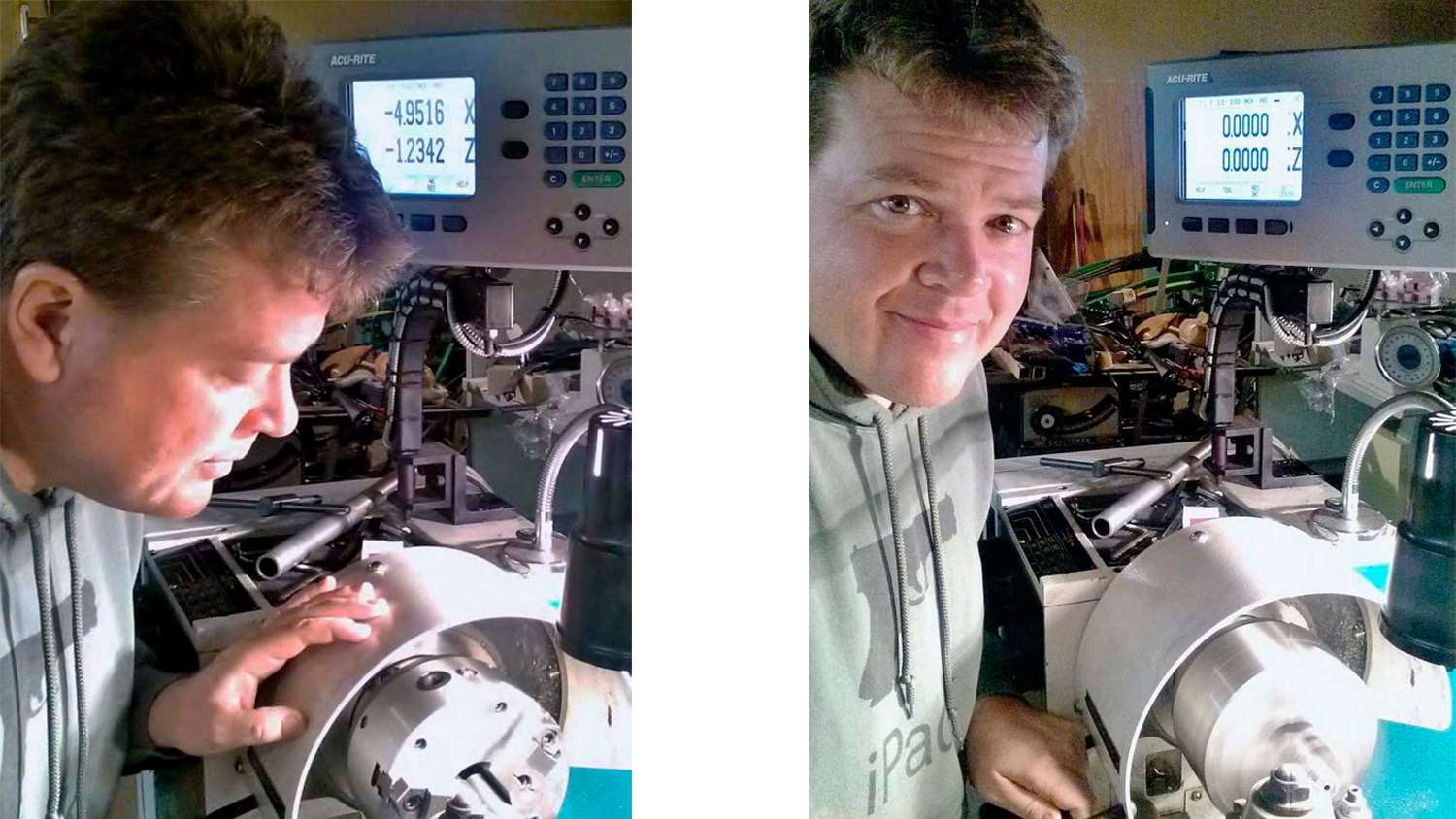 Nevius, a soft spoken gentleman, is generous
with his time and knowledge to all comers.
He vividly displayed the very special shooting
sportsmanship when, after clearing the line,
he would neatly pile his gear under his pop-up
and then entertain Uptagrafft. They fraternally
discussed, in exquisite detail, how to build a
winning rifle, for the rifle each man shot in the
tournament was a product of their own ingenuity
and skill.
The pair would go head-to-head over the
course of the next several days: Nevius first in
conventional, Uptagrafft second, while Uptagrafft
took Metric, and Nevius was second. A casual
observer would never guess the ferocity of their
competition, while watching them nonchalantly
discuss such arcane subjects as lard-based cutting
oil or the delicate use of a number five file
during barrel chambering.
Nevius claims he owes his accomplishments
to four people. The foundation of his success, he
is quick to brag, is his wife Dianna and his two
children, Zachery and Kelsey, who have supported
his obsession with good-natured tolerance
through all times, good and bad.
Building and shooting accurate rifles is his passion, but he is a devoted husband and father who enjoys a good dark beer, pasta in any shape or form, and following the travails of the Cleveland Indians.
The fourth is his mentor, fellow Ohioan and
two-time prone champion Paul Gideon. Nevius
claims that Gideon channels another two-time
national prone champion from the Buckeye state,
Dianna Ron West. Within the smallbore prone community, known
for its meticulous attention to detail, Gideon stands head
and shoulders above the rest for his absolute intolerance
of anything less than perfection. Gideon's high standards
drives Nevius, who knows that to have any hope of beating
his close friend, he has to mirror his expectations in
performance, equipment and ammunition.
While shooting occupies a good deal of his free time,
Nevius is multidimensional. Building and shooting accurate
rifles is his passion, but he is a devoted husband and
father who enjoys a good dark beer, pasta in any shape or
form, and following the travails of the Cleveland Indians.
Before embarking on his successful engineering career,
he misspent a small part of his youth playing piano in a
rock band. Normally calm and measured, he will occasionally
slip into the fast lane to unwind with a spin in
his Corvette Z06.
Sporting a resume that would equal the lifetime
achievement for most shooters, he still has goals.
His first shooting love is smallbore and in that arena
he aims to win
more prone titles; earn a slot on
the 2021 U.S. Pershing Team;
and build a rifle that will shoot a 3/8th inch group at
100 yards—the Holy Grail of a smallbore gunsmith.
Kevin Nevius
is very much like the groups he shoots,
well rounded and centered.