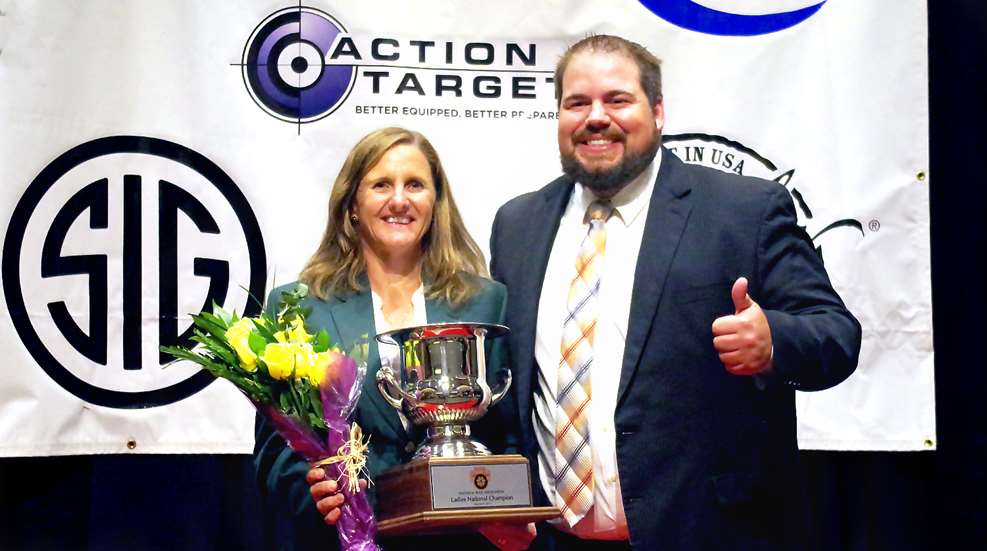 Bianchi Cup Women's Champion Cherie Blake will be the first to tell you that the tournament this year was tougher than in years past—to contend for a Cup, the top competitors that qualified for the Colt Championship Final had to shoot the legendary four Bianchi events twice.

"I worked really hard during the first three days of the qualifying round to shoot a 1916-156X. I was pretty proud of that score," she remarked. "It was a mental challenge to go out again on Saturday, with the new format of the Colt Championship Final, putting that score behind me and remain focused on this match." Her winning score in the Final was 1904-145X.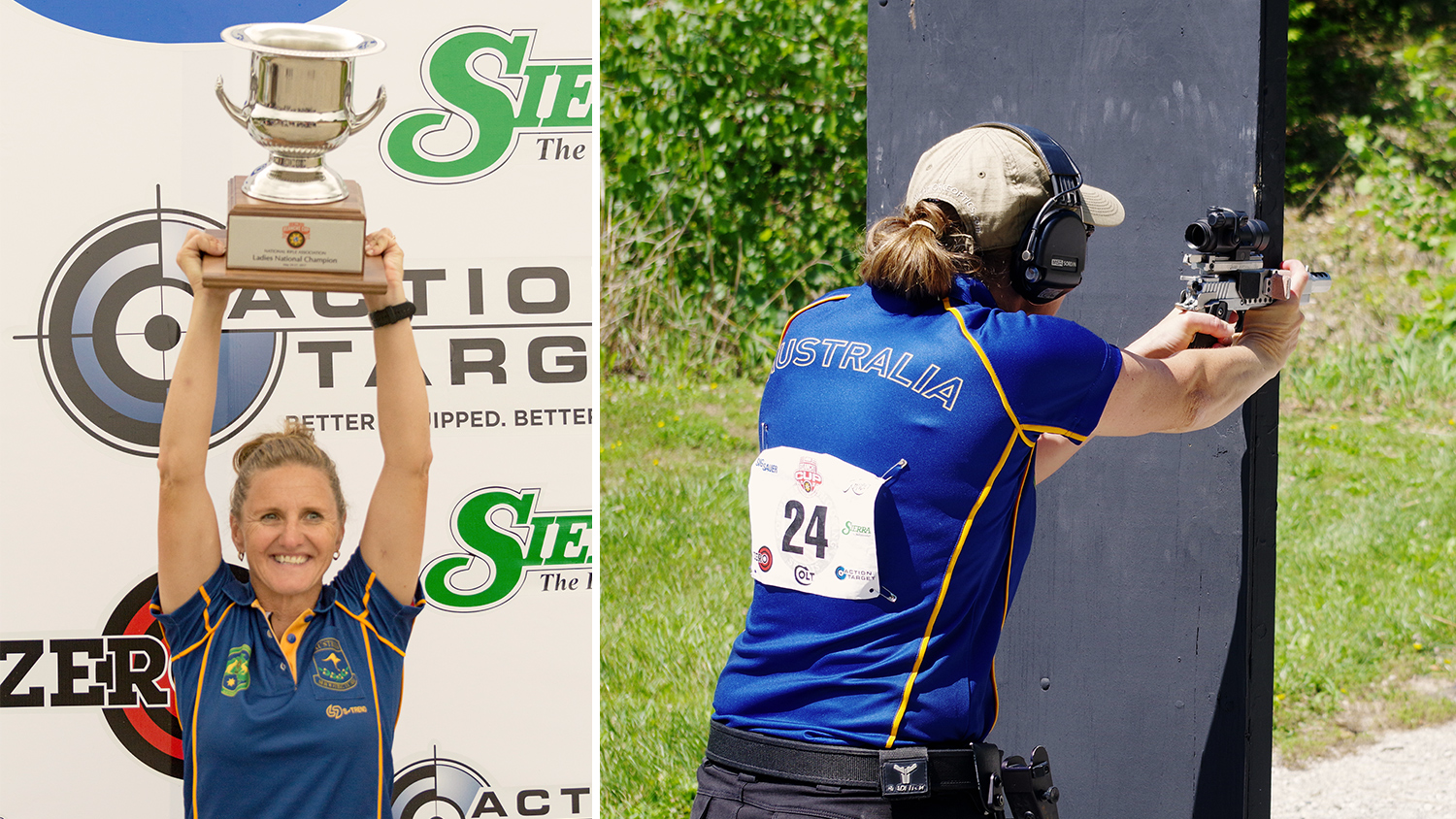 Cherie was shooting a STI 2011 converted to an Open gun (shroud and wings, mover mount and compensator) by Australian gunsmith Ray Pulver and Aimpoint M3 optic. For ammo—.38 Super with Hornady Action Pistol projectiles and Hornady .38 Super Comp brass.

The ladies squad began the Final on the Mover. Cherie said, "I knew I had to set the pace here, I've been shooting really good movers; a number of 478's leading up to Bianchi and a 480 in the qualifying round. However, my competition in the Women's category was not to be dismissed—multiple-time Bianchi and World Action Pistol Champions Anita Mackiewicz and Jessie Duff, as well as up and coming Army Marksmanship Unit shooter Sgt. Katie Bahten."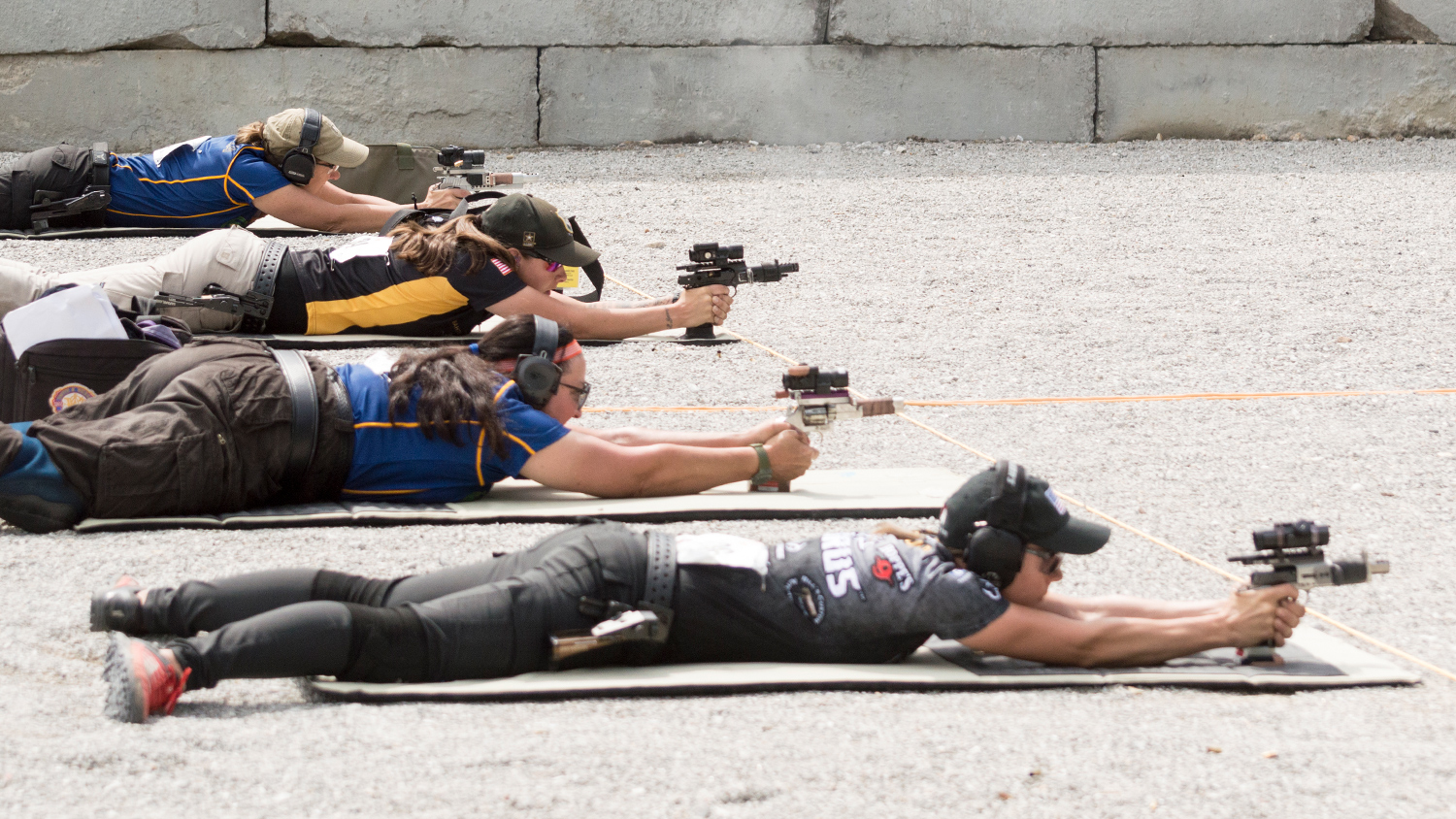 The Mover broke down during Cherie's 20-yard string, causing a 15-minute delay before her last 25-yard string. "That was tough and I remember thinking, 'Come on—how hard are the range gods going to make it today!'" She ended up shooting well on the Mover despite the break—maintaining a commanding lead for the remainder of the match. She continued, "It obviously was a pressure cooker for all four of us though, as we all struggled on the plate range."

This was the fifth time Cherie has competed at Bianchi. "I had trained hard on specifics of NRA Action Pistol that let me down in the past, and I felt ready to do my best this time. This win is the greatest achievement of my shooting career."

She didn't do it alone—she thanks her husband Mark, who Cherie says "feels like he shoots every shot with me and our daughter Sarah who puts up with us travelling." The Women's Bianchi Champion list is a roll call of strong, inspiring and influential females of the shooting sports. Cherie said, "It's an honor to now have a place on the list. I hope I can give back to our sport as much as some of the previous Champions have and continue to do."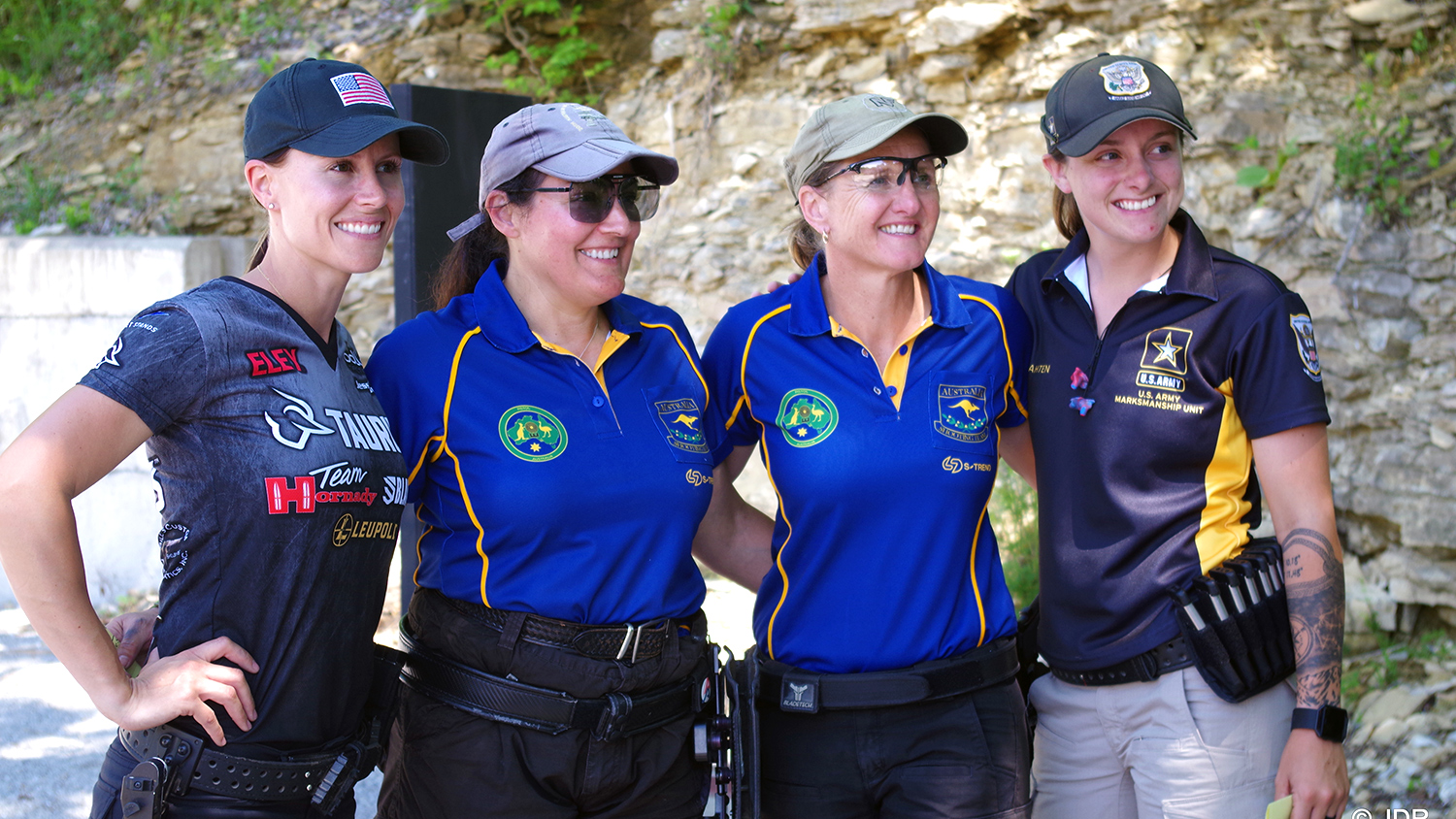 Cherie shared a story that illustrates the bonds made between women shooting at the Bianchi Cup:

"Saturday's Championship Final was a hot and humid day, and when the Mover broke I was standing in the hot sun. I looked around to the marshaling area where my larger range bag was and I knew I had some water in there. I really needed water—my mouth was dry from nerves and now I was standing in the sun. Jessie Duff, who was next up on the Mover saw me look around, so I motioned that I needed water. She immediatley grabbed it and ran it out to me. Although we are fierce competitors, this shows how women support each other in the shooting sports. It's also why I love shooting in the United States, where there are so many like-minded women—who are competitive on the line—but develop great friendships off the line."

Cherie Blake's sponsors that helped her journey to victory are Hornady, Herron's of Australia, Australian Target Systems and 5.11 Australia.

Photos by John Rickards