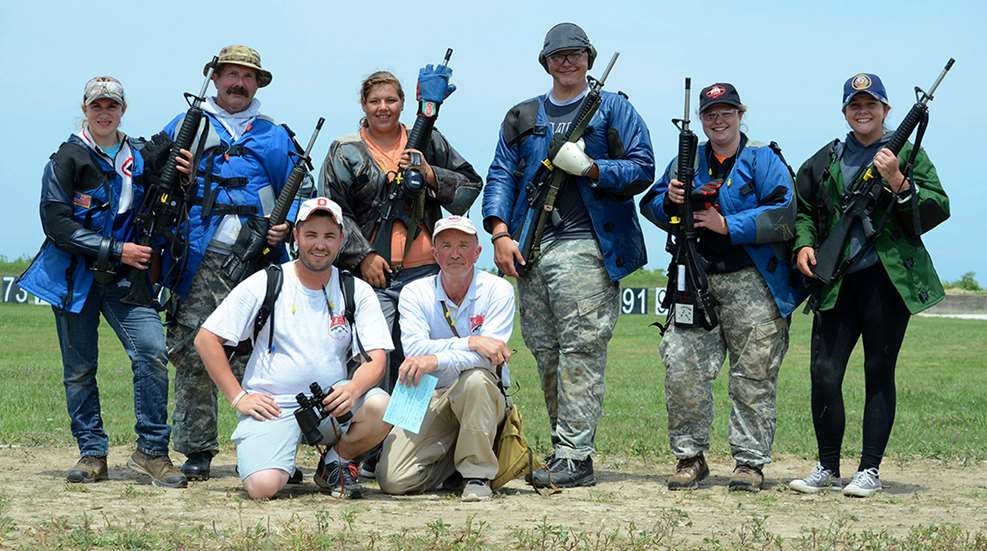 For one talented family, the National Matches are not just an annual destination, but a place where they have created a legacy of their own on the firing line―a legacy years in the making and far from over.

The Ohlinger brothers; Mike (61) and Mark (57), and their sons David (39), Sam (32) and J.J. (29), along with Mike's wife, Becky, participate in the high power championships each year. Becky volunteers on the range while the men are shooting. This tight-knit group hails from Columbus, OH, where the boys grew up playfully competing against one another with their own private marksmanship competitions at home.

"We've always kind of done this as a family," J.J. said.

Now, life has spread the men out to locations as far as Iowa and Maryland, yet they manage to make the annual trip to Camp Perry each summer for some reconnecting and a little lighthearted fun on the range.

"This is our family reunion," David said, a member of the Air Force marksmanship team for the last decade.

"It's more of just an excuse to spend time together," said Sam. "We don't really see these guys that often, outside of this."

The family tree branches out: the two brothers Mike and Mark began shooting when their father, Chester, introduced them to the sport. Chester came from a line of military men―his father a veteran of WWI and Chester eventually joining the Korean War cause. A fan of the M1 Garand, Chester taught both Mike and Mark how to shoot and how to hunt, which the two boys subsequently passed on to their own families.

The Ohlinger's National Matches legacy began with Mike, the eldest of the two brothers. In 1998, he made his first trek to Camp Perry.

"I had always wanted to do this, my whole life," he said. "But I was 41 before I met people to get started."

The following year, he convinced Mark to come up with him for an M1 clinic, and Sam joined a high power team in 2000―tagging along for the junior events at Camp Perry. Eventually, Mark's sons J.J. and David followed in their family's footsteps.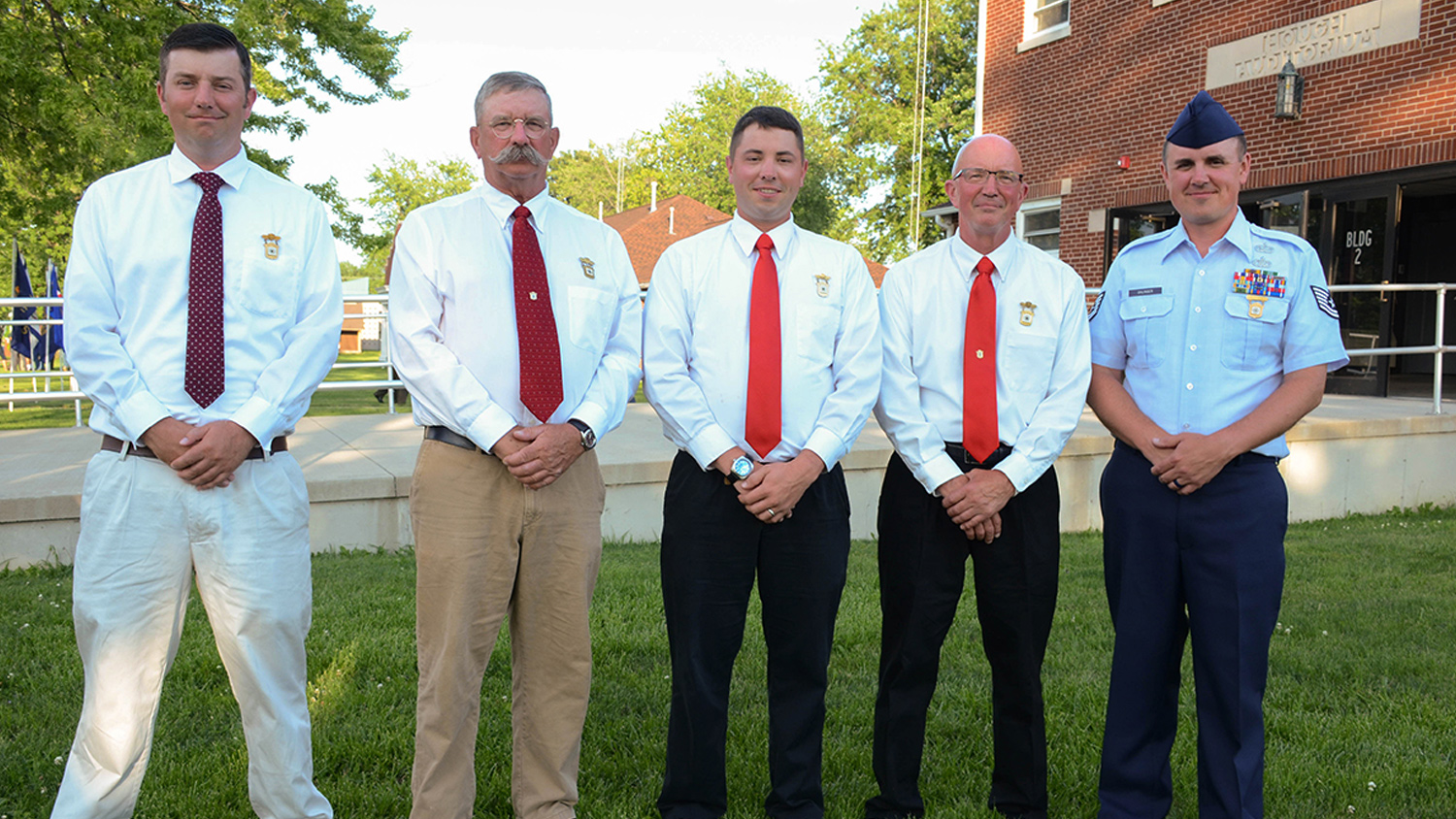 As the Ohlinger family improved in competition, they began to crave more than just showing up for matches―they wanted the coveted Distinguished Badge. The Distinguished Badge is an honor earned only by those showing continued success and outstanding accuracy by earning 30 points after competing in Excellence In Competition (EIC) events.

In 2005, when Mike received his initial 10 points at Nationals and Sam started shooting High Master, the duo decided to start the quest for the badge. They began a few months later, when nearby Miami (of Ohio) Rifle and Pistol held their first EIC match of the season.

Mike recalled his conversation with Sam as he explained, "I said to him, 'We'll go to that, you'll win the match, I'll get points, and we'll go to the matches and leg out together and go out on the stage next year.'"

All of the original members have since become Distinguished, and the Ohlinger family legacy at the National Matches is far from over.

J.J. and David have a middle brother, Nate, who used to shoot but gave up when, as J.J. joked, "He didn't like the fact that his little brother did better than him."

But, the boys are hopeful that they can pull him back into the game.

"Give me a few years," Mark said, with a smile.

"I mean, he's got the genes in him," J.J. added with a laugh.

David has three kids, two girls and a boy, and Sam is also a father―leaving the door open for the next generation to make memories.

"There are more Ohlingers to come.This is just the start," David said.

"This is going to continue."