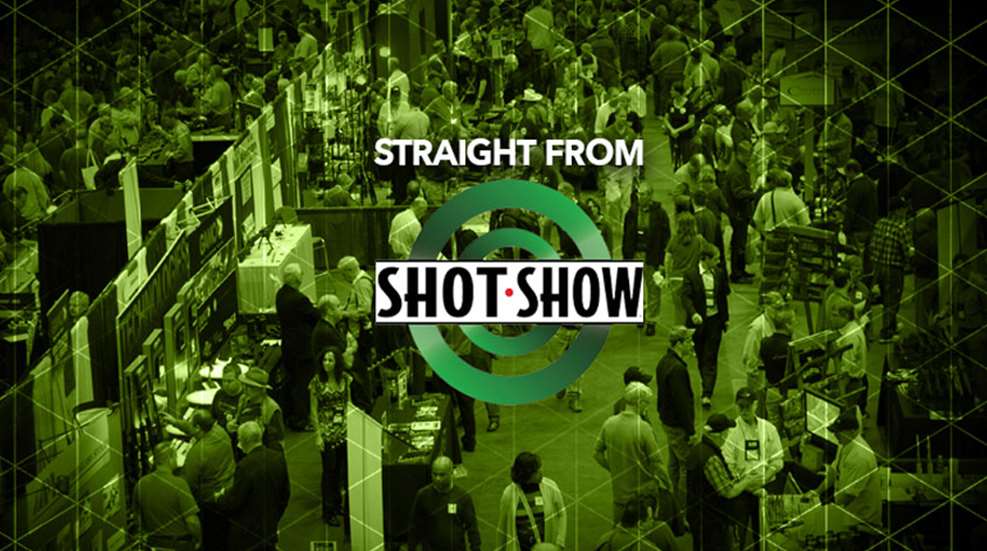 Number one among my top five picks at SHOT Show 2019 isn't a product―it's people. Hopefully, here at the end I can illustrate effectively for you what WWII Stars and Stripes cartoonist Bill Mauldin called "The Benevolent And Protective Brotherhood Of Them What Has Been Shot At." But first, the goodies.

Lapua rimfire lineup
After years of .22 rimfire drought, it seems that manufacturers have come back with a greater variety of offerings than ever before. At SHOT Show 2019, Lapua alone displayed seven of their own very niche-specific permutations of competition-grade .22 LR, as well as nine more from their subsidiary, SK. That's an eye-popping 16 different precision .22 LR offerings from a single provider.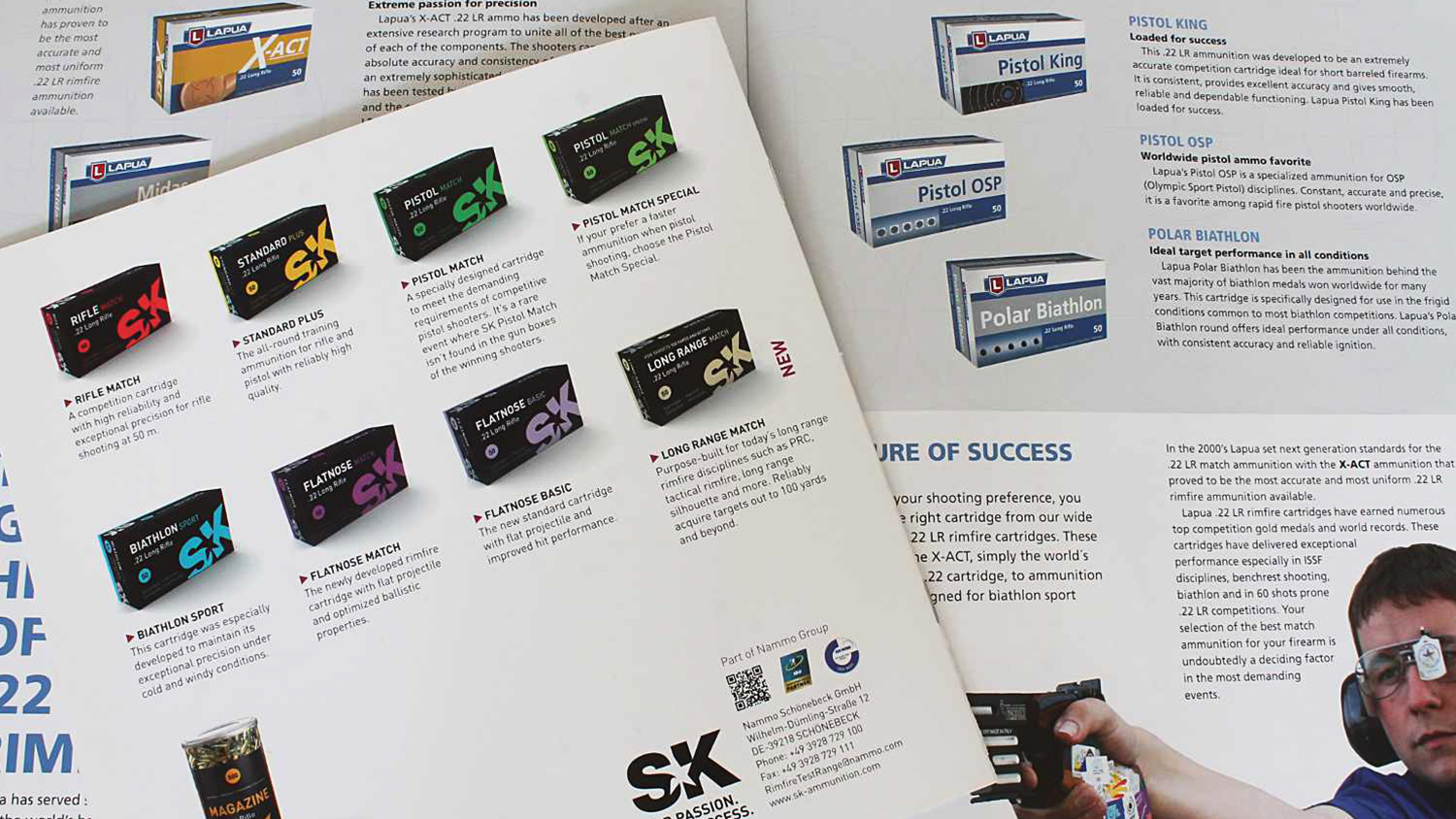 Regardless of the brand, each selection is somewhat different, many deliberately adapted to the needs of specific competitions. Lapua Polar Biathlon and SK Biathlon Sport, for example, both have a special lubricant designed for the cold of Olympic Winter Biathlon, with the SK version additionally claiming the bullet "has ideal velocity for frigid conditions" (which SK believes is 1106 fps, in case you're wondering). Lapua designed Pistol King for short barreled competition firearms, while the Pistol OSP splits hairs even further for use especially in Olympic Sport Pistol guns.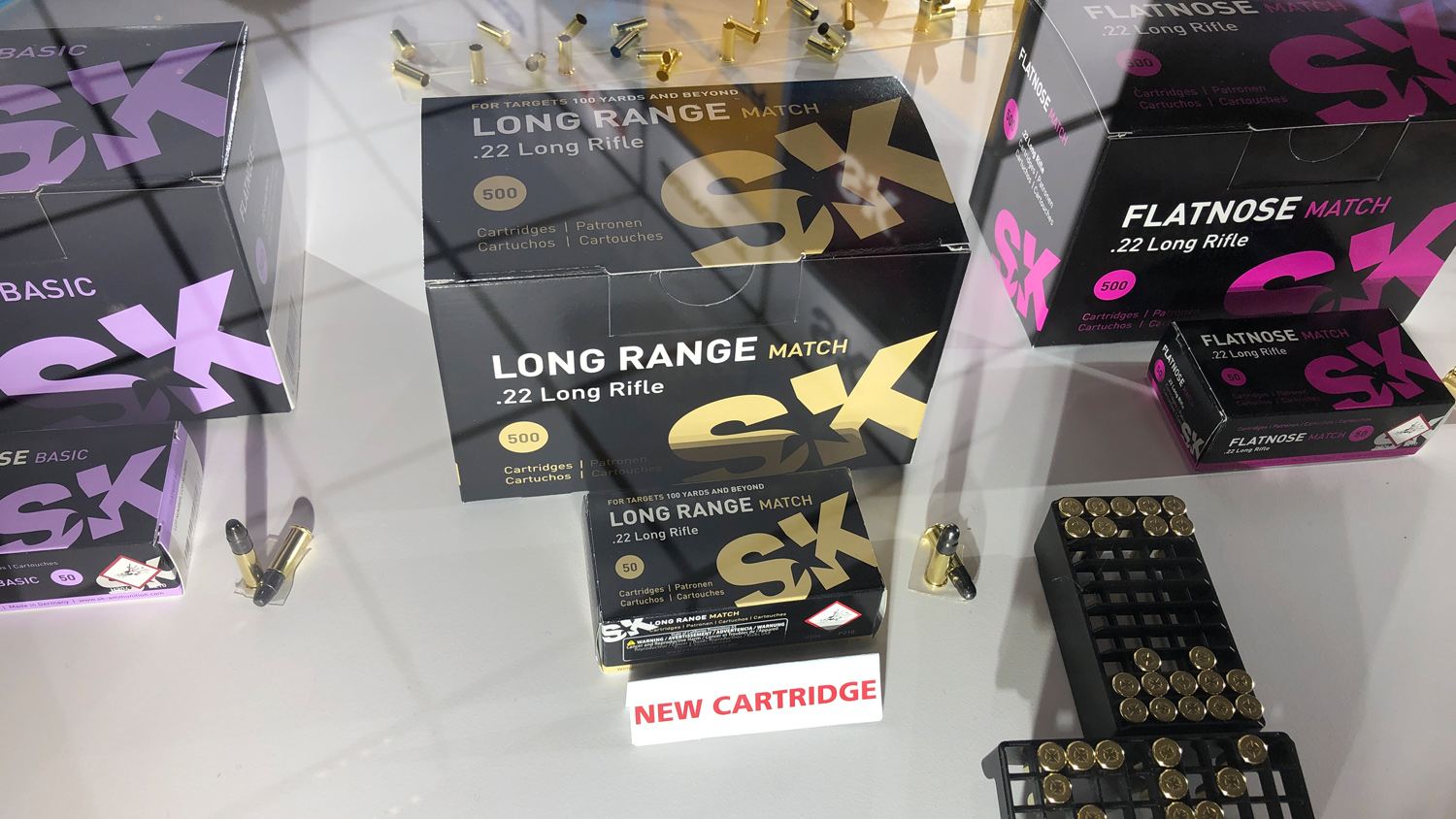 Marketing Director Geoff Esterline shared with me a bit of manufacturing sensibility regarding SK cartridges. Asked what makes the difference in SK .22 LR Magazine, Standard Plus and Rifle Match offerings, which all launch 40-grain bullets at 1073 fps, he said the loads are the same. What's going on is that quality assurance technicians test every lot of ammunition, and only afterwards assign it to one of those selection names based on its precision. He said that manufacture has become so consistent that SK routinely runs out of the lesser-precision, less expensive magazine selection.

Two other notes of note from Lapua for handloaders and hunters. First, they still manufacture match quality cartridges and brass for .32 S&W Long―a.k.a. the .32 Colt New Police, so you can keep those old revolvers turning. Secondly, as hunt regulations and environmental concerns lead us to increasingly choose non-lead monolithic expanding bullets for big game, Lapua's third generation Naturalis bullets and ammunition are worth a look, especially by those who shoot rifles that excel with heavy, round nose bullets.
---

Winchester 350 Legend
When someone brings out a new cartridge, the first question that comes to the curmudgeonly mind is, "What does it do that existing cartridges don't already do?" For a half-century, the Holy Grail was highest velocity in every bullet diameter extant. The past two decades has seen a focus on getting best and widest performance parameters from a single platform, the AR-15, from pistol calibers and CQB room entries to varminting to competition to, yes, even a .410 shotgun.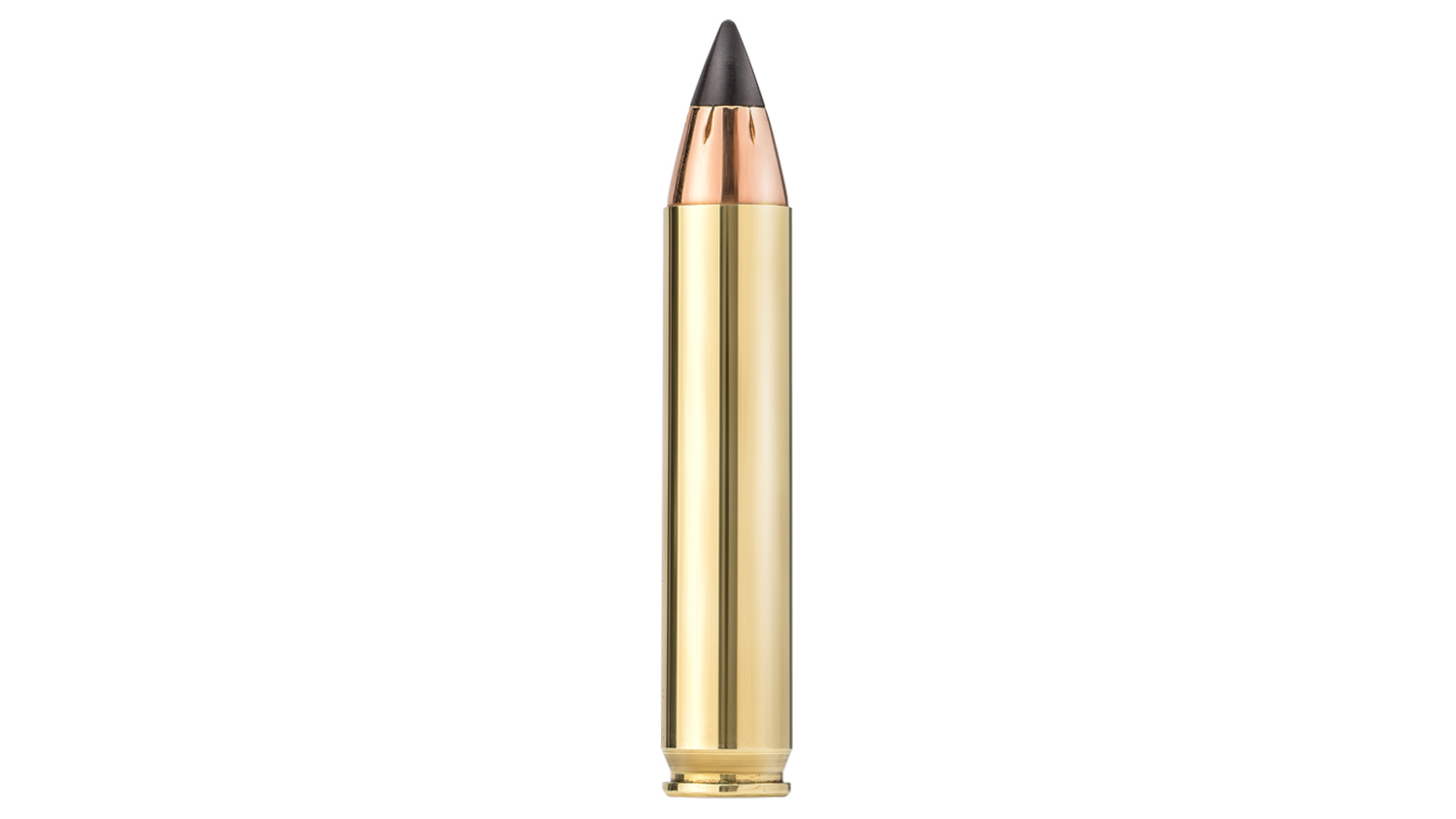 Today, we see the occasional pursuit of the "political cartridge," one designed to circumvent laws intended to restrict what hunters can hunt with and what gun owners may own. The .416 Barrett, for example, is a modified .50 BMG intended to put a cartridge about equal in performance to the .50 BMG into the hands of shooters after California arbitrarily banned the latter cartridge around 2004.

Winchester's new 350 Legend does pretty much the same thing for hunters in states that restrict big game hunting to straight-walled cartridges, which are often deer-anemic in factory loadings until a hunter gets within handgun range. Such laws are intended to prevent potentially dangerous bullet "overtravel" from high velocity big game cartridges in populated areas, so it's a safety rule. The 350 Legend apparently provides the wallop of a .30-30 while still staying within the parameters of law, safety and physics. We'll know more when Winchester shares bullet velocity, BC and SD data with shooters.

The 350 Legend outperforms the straight-walled cartridges with what is essentially the .223 Rem. case straightened to take a .357-inch (.38 cal.) bullet. Winchester loads the cartridge with bullets from 150 to 265 grains, the latter super heavyweight a subsonic round, as you might guess. While handloaders have been dabbling with wildcats attempting similar performance for years, as historically has happened with so many cartridges, Winchester is "legitimizing" the efforts with a factory offering.

Doubtless, the cartridge will soon get stuffed into an AR-15 modern sporting rifle, but Winchester offers the chambering now in a more traditional bolt-action design, their XPR rifle. Either way, the 350 Legend opens a new door for more hunters.
---

Lever going long
Here's something to raise the eyebrows of precision shooting competitors: Henry Repeating Arms is juxtaposing what we normally consider a short range rifle with a long range precision cartridge. That is, Henry has chambered its Long Ranger lever-action rifle for the 6.5mm Creedmoor cartridge. Not just another lever gun, the Long Ranger appears to be an evolutionary step forward in hybridizing features from lever, bolt and semi-automatic rifles.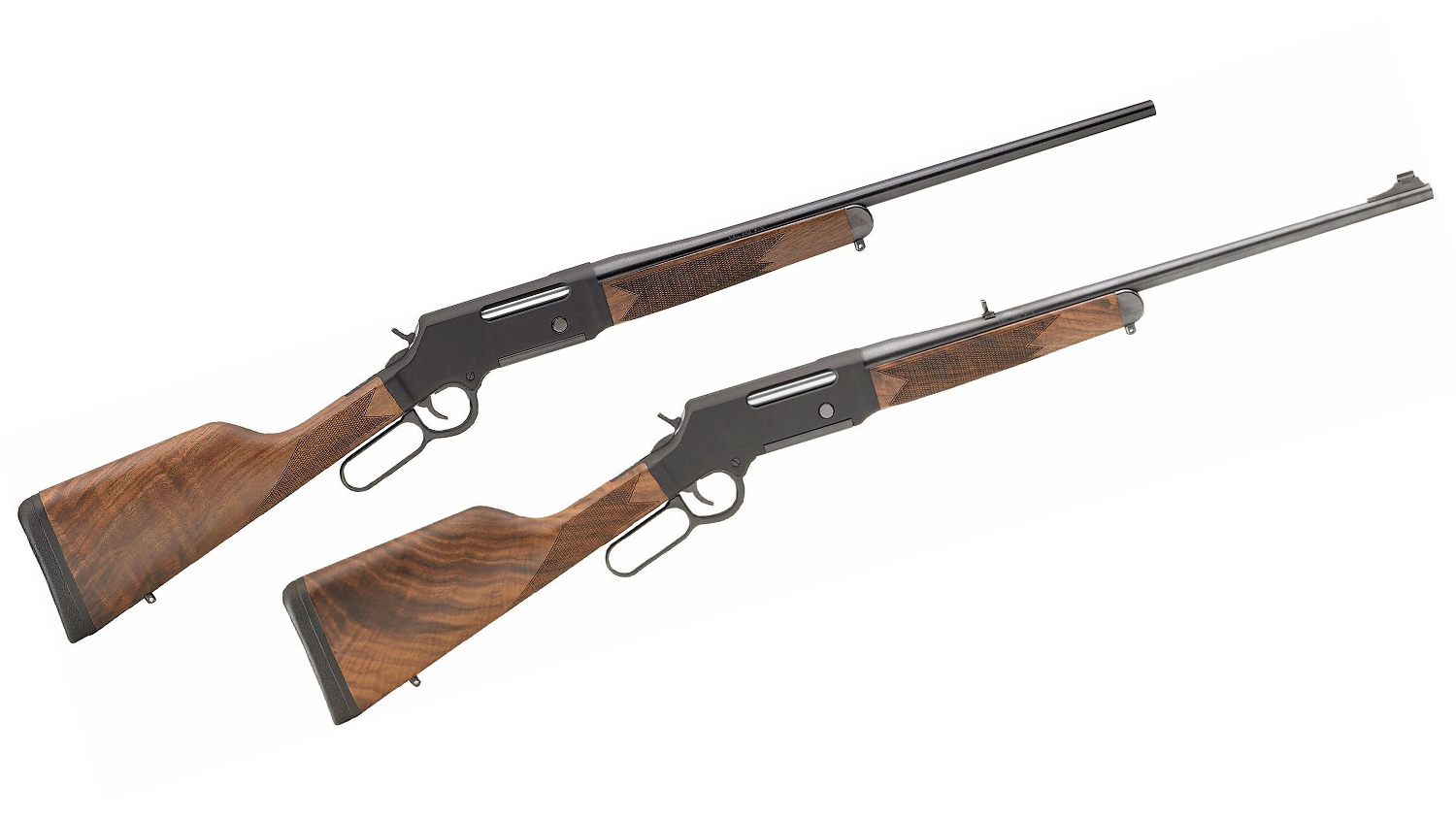 Weighing only seven pounds, side ejection means the solid-top receiver can be made of lighter-than-steel alloy and still contain high pressure cartridges, as well as sport factory drilling and tapping for a scope mount. The lever/bolt works with gearing so that the six-lug, front-locking bolt head seats with a rotary action. Exposed hammer lever action rifles need external safeties like men need nipples, and Henry has declined to participate in such superfluity with the Long Ranger. Instead a transfer bar-type safety prevents the hammer from falling unless the trigger is first depressed.

The flush-mounted, four-round detachable box magazine is made of steel rather than plastic. The box mag also means hunters aren't limited to flat- or round-nose bullets as with typical tubular magazine lever guns. Those who work on accurizing rifles know that any rifle with a two-piece stock―the Enfields, Ruger No. 1, lever guns―has an added challenge with the fore end and how it affixes or relates to the barrel and receiver. One solution is to free float the fore end, which Henry has done with the Long Ranger.

Checkered American walnut with some figure, sling swivel studs, a cushy recoil pad and steel fore end cap round out the rifle's features. While it might be a long shot in trying to get long range precision from a lever gun, it appears on the surface that Henry's Long Ranger may have enough sensibilities to pull it off. We intend to find out and give you a report on the Henry Long Ranger later in 2019.
---

It's new, it's improved, it's old-fashioned
The single product at SHOT that gave me that boy's-first-BB-gun-at-Christmas feeling was the newly manufactured hunting rifles based on the Martini-Henry action. This throwback offering from DAMKO, a small but inventive LLC in White City, OR, are not the heavy, long-barreled, unwieldy beasts of 19th century British Empire soldiers. The first thing you'll notice when you pick one up is the light weight and rapid shouldering of the DAMKO Martini rifle. DAMKO took advantage of the Martini action's naturally slim lines by scaling it between the petite .22 rimfire and full-on .577/.450 monster actions, and then trimming wood down to the minimum necessary. The result is a fast-handling rifle, especially the .44 Mag. model with its further-abbreviated barrel. The DAMKO handles similar to my .310 Martini Cadet.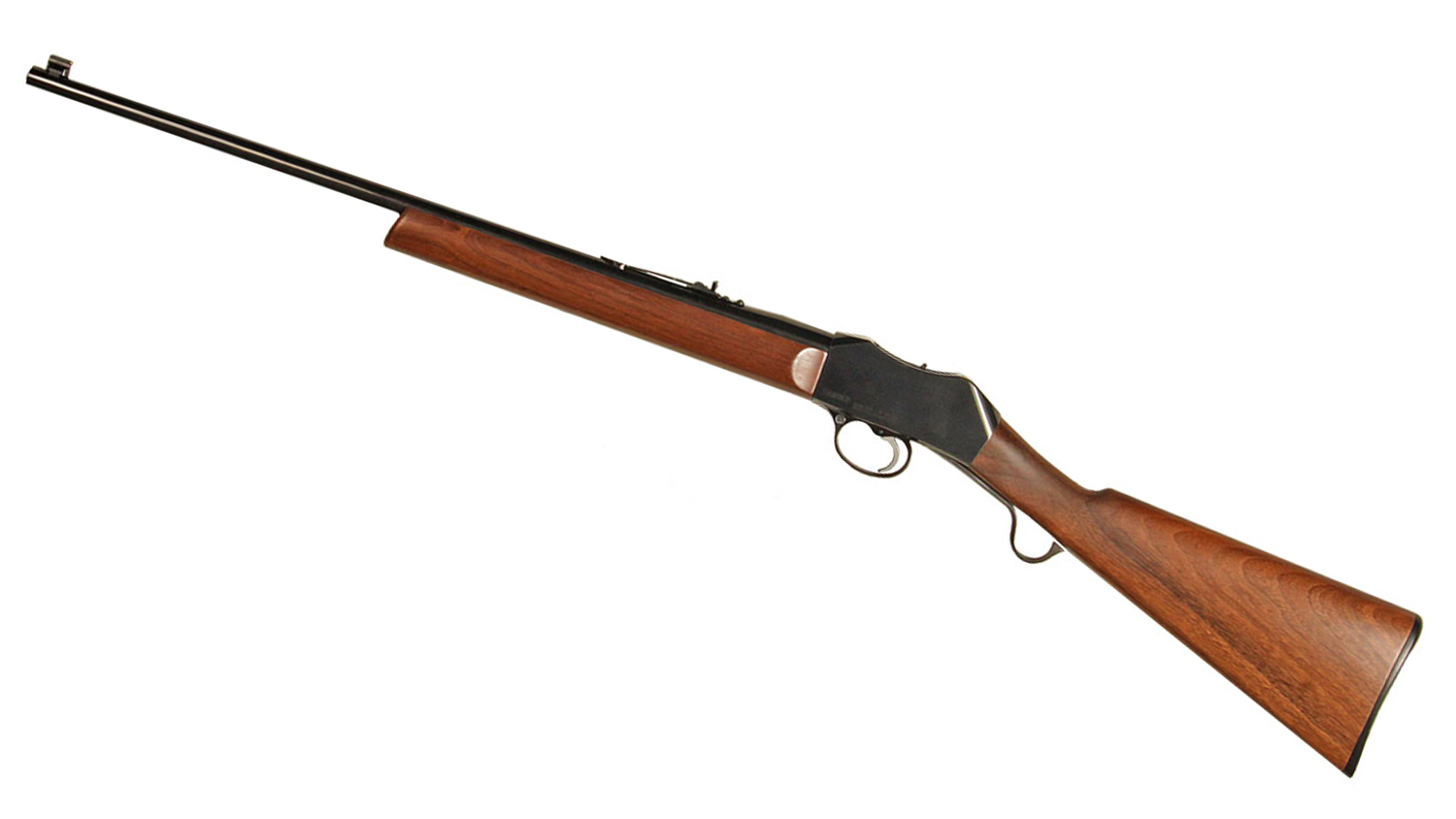 DAMKO also offers models chambered for .25-35 Winchester, .30-30 Winchester and .30-40 Krag. You've probably noticed these are all rimmed cartridges. In keeping with the Martini's heritage, Manager Alan Vezzani said DAMKO is working on modifying the extractor to accommodate future rimless cartridge chamberings as well. You've probably also noted that the single-shot action (plus the use of modern steel) permits cautious handloaders to dabble with a huge variety of pointed .30 cal. bullets to increase the performance of the .30-30 and .30-40 cartridges.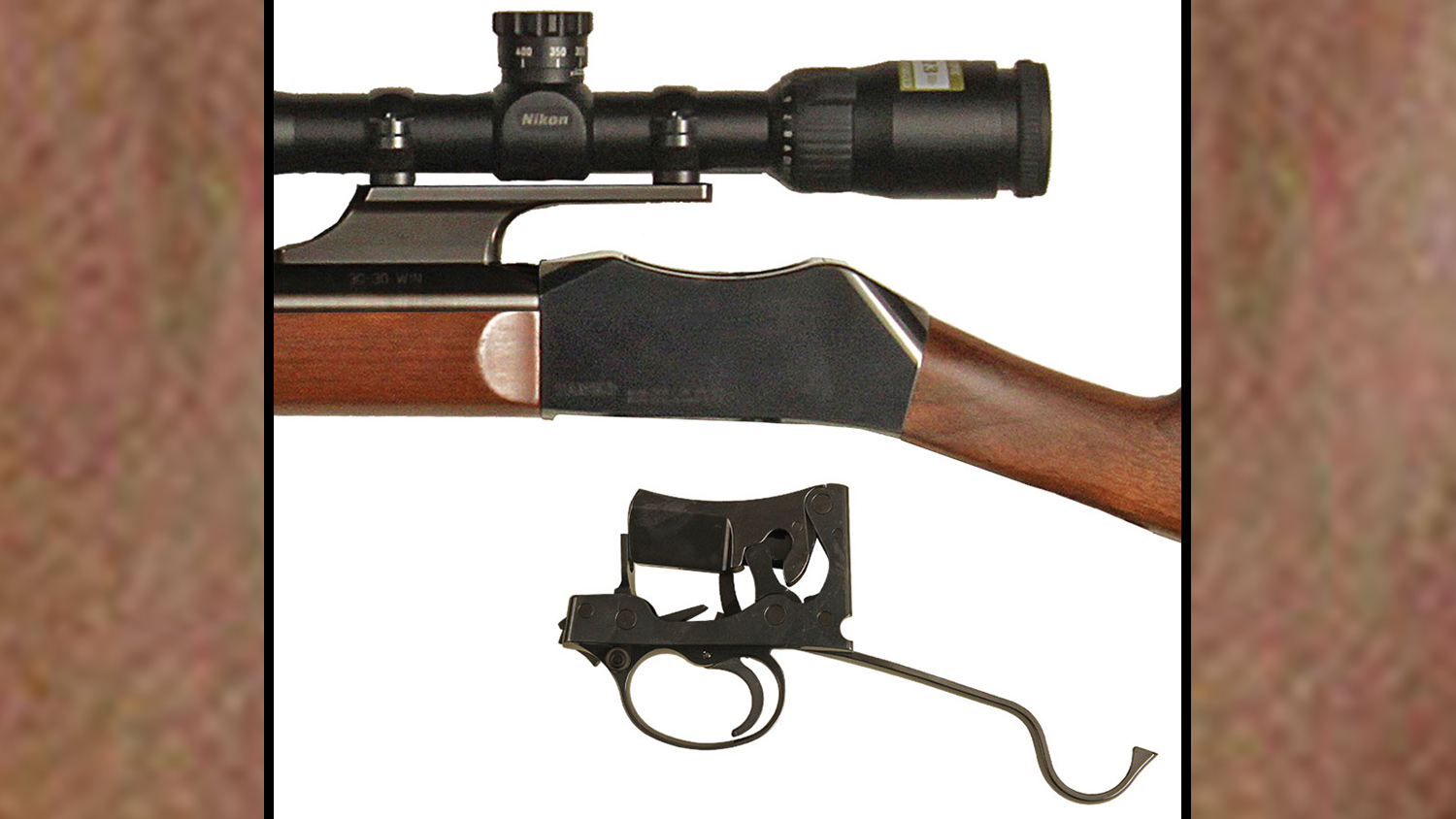 In addition to superior steel, the DAMKO Martini improves significantly over the original in that the entire trigger/firing group removes from the bottom of the receiver as a single unit, without the need for tools. Barrels feature standard open sights, or you can order a receiver aperture (peep) sight, or DAMKO's proprietary scope mount. The mount attaches with screws to the thickest part of the barrel just in front of the receiver, and a cantilever design hangs the scope over the top of the receiver. Because the Martini extracts rather than ejects―and the mount is necessarily high―there is no interference from the scope for that operation.

The DAMKO Martini Rifle appears to be a quality example of updating an old classic with modern ideas and technology. I've already got one on the way for a closer look.
---
Pride and benevolence

All the new and interesting products aside, for myself, the
Best of SHOT Show 2019
didn't happen on the showroom floor. It came at the end, from the people attending.
On the last shuttle bus ride back to my hotel from SHOT Show I found myself at the head of the line as the bus pulled up. A moment before, four men, one in a wheelchair and all wearing U.S. Marine Corps Force Recon ball caps, had also moved up. The bus door opened and we waited as the young man, apparently in his twenties, with a prosthetic arm and missing both legs at the hip, swung down from his wheelchair and deftly swung himself up into the huge tour bus while his friends worked to stow his wheelchair in the bus storage compartment. I boarded after the young man had settled himself in the window seat nearest the door, passing up the other front seats so that his three companions could sit near him.
One of the young man's companions, an elderly gentleman, sat next to him. Two other riders, perhaps not thinking about the young man's companions, took the last two front seats, so after stowing the wheelchair the other two middle-aged companions sat well to the back of the bus. At the hotel, the young man's seat mate and the driver retrieved the wheelchair while we waited for him to disembark before shuffling ourselves off the bus.
Maybe I read it wrong, but it appeared to me the young man may be a seriously wounded Force Recon Marine, perhaps a victim of an IED or land mine. Judging from their Force Recon ball caps, his companions, too, are fellow veterans, either Force Recon themselves or wearing the ball caps to honor the young man. That could be a wrong assumption
―
but does it really matter?
Seeing the older men accompany the much younger Marine (if, indeed, that is the case), assisting when needed but neither coddling him nor requesting concessions from other bus riders on his behalf, as well as the young man's own uncomplaining, un-expectant and self-reliant attitude struck me as the finest qualities of perseverance and benevolence that veterans―and Americans―demonstrate for each other. I was also struck by the patience and respect shown by the other passengers.
It was cold and windy and I only had a light jacket on, so I walked quickly away from the bus down a long incline toward the front of the hotel. A
clackety-clacking
noise overtook me rapidly from behind―a sound we've all heard while walking down a sidewalk, and without looking back I stepped to the left as the young man rocketed past me in his wheelchair at mad-skateboarder speed and cut a sharp right to the hotel doors. Somewhere behind, I knew, his three companions followed.
---
More SHOT Show 2019 coverage: