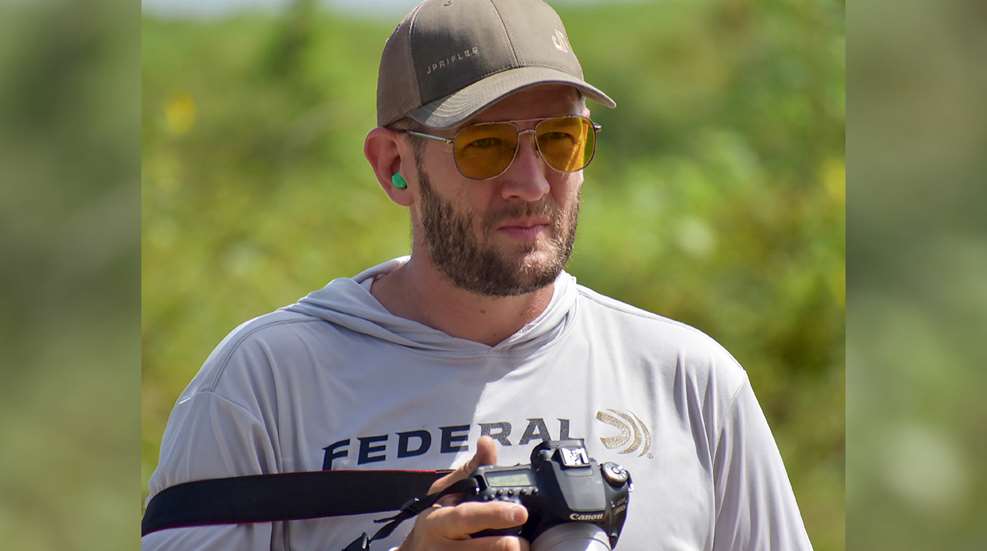 In July at the inaugural Area 4 Steel Challenge Championship, held at Brazosland Pistoleros Practical Shooting Club in Navasota, Texas, there were 271 total guns that completed the eight-stage match. Several competitors at the match were juniors—comprising 61 of the completed slots.
I asked the Match Director of Area 4, Cory Kay (Klemashevich), about his personal experiences with competitive shooting and what the process of running the Area 4 match was like for him.
---
Emily Cunningham: When did you start competitive shooting and what is your favorite discipline?
Cory Kay: I started competitive shooting in 2014 at a USPSA match. One of my friends in graduate school and I had been target shooting for a while and wanted to try something more exciting. We borrowed his dad's Glock G17, since we only had .22s, shotguns and a revolver between us. Both of us enjoyed it, but I was addicted. I knew immediately that I had found my lifetime sport. I shoot USPSA, Steel Challenge, Multi-Gun and other action shooting matches, along with precision rifles in both center-fire and rimfire matches. By far, USPSA is my favorite and where I will be focusing the majority of my energy until the end of October. Watch out next April though, I'll have plenty of time to prepare for WSSC 2022.
EC: When did you first get the idea of being the Match Director of Area 4?
CK: Around March I spoke to a few friends, received some commitments and decided we could pull it off. Around the same time, I snuck into the WSSC (World Speed Shooting Championship), both to get an idea of a high-level Steel Challenge match—and to shoot the match for fun.
The Brazosland Pistoleros Club actually grew from buying a humble 20 targets second-hand, to hosting Area 4 in two years. That is entirely due to Jason Wilson and Josh Rizzo, two of the range officers at Area 4 and our club Steel Challenge match directors. Without those guys growing our club, we would not have had the staff to run the match.
EC: How does it feel to know that not only did you run the first-ever Area 4 Steel Challenge match, but that you ran it successfully with many satisfied competitors?
CK: I was happy to see so many competitors enjoying themselves over the weekend. The most satisfying part of the match was seeing the youth participation as high as it was. We worked with Tom Davis at SSSF (Scholastic Shooting Sports Foundation) to promote and encourage junior shooters to try Steel Challenge, both as practice and continuation of their training beyond scholastic shooting.
Build the match of your dreams and people will have a great time.

The 2021 Area 4 match took four months to plan. Building the knowledge base of how to plan a good match took four years of being a match director and a competitor. I have shot amazing national events, and I have shot poor national events. I have been involved in hosting national championships around the country in various disciplines. Everything boils down to one thing—build the match of your dreams and people will have a great time. Once the first shots go down range, the machine is in motion and you're just along for the ride. You might make a few steering corrections along the way, but for the most part everything is done. Follow the plan, trust your staff and delegate—but don't micromanage.
As an aside, this was only the first Area Steel Challenge 4 match in a long time. Actually, one of the previous champions, Uncle Roy Stedman, not only came out to defend his title (he was soundly defeated), he brought his trophy with him.
EC: What are your general thoughts on how the match went?
CK: Overall, the match went well. Critically, I'd give this match an A minus. Over the weekend we heard many compliments, but more importantly, we solicited critical feedback. Our club member ROs were instructed to ask shooters two feedback questions. What would you change? What would you like to see added next year? Personally, I would absolutely have travelled to shoot this match.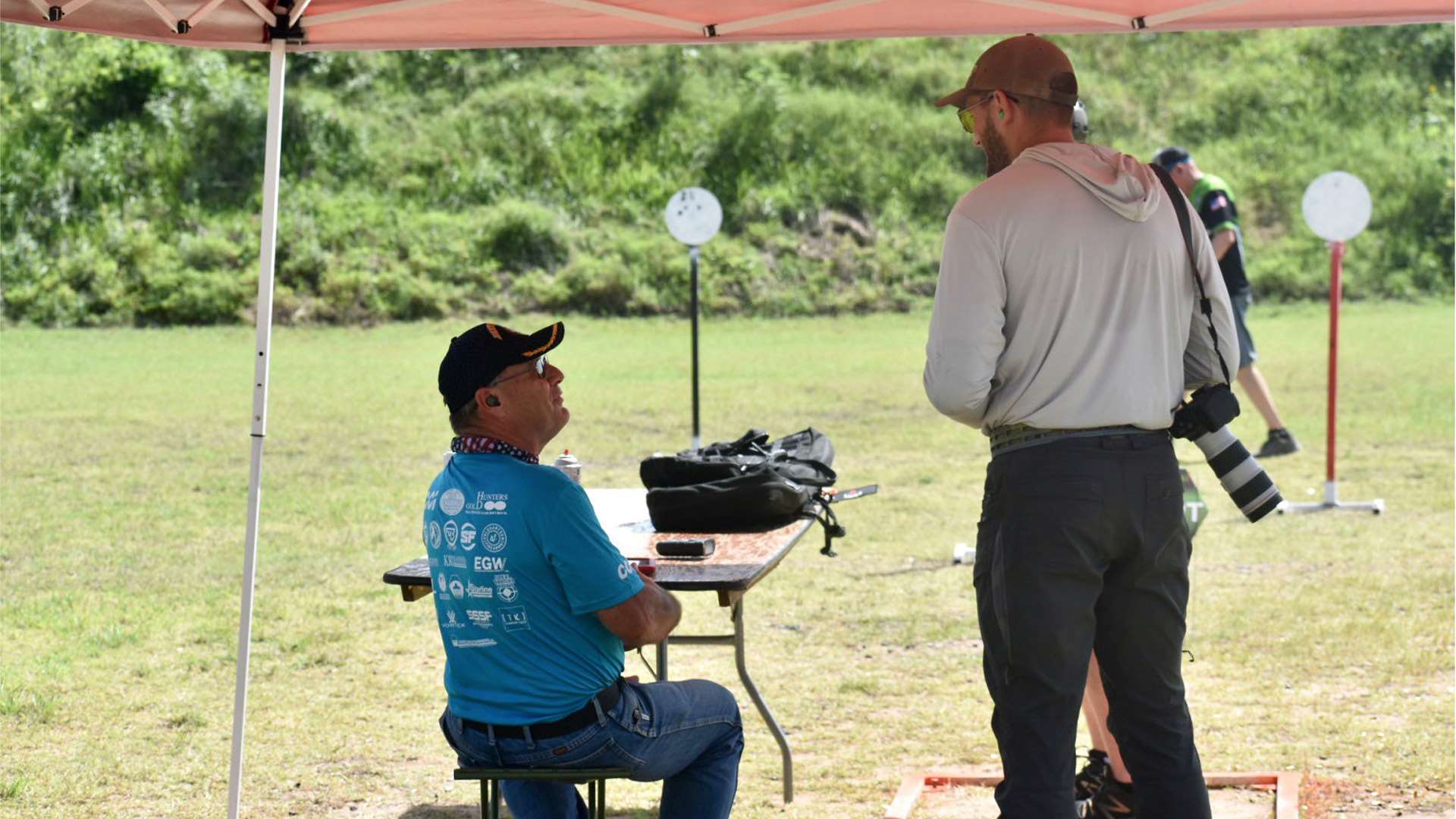 Most of all, I would like to thank Matt Hawes (Axl Advanced) who worked as co-match director, as well as all the awesome match staff. This match wouldn't have been possible without the help of our ROs.
EC: Can you tell us about any info on what to expect at next year's match? Match dates, plans, new expectations?
CK: If you see the match video and share it, you will know the date. I'm sure you will make an appearance or two. We took several pages of notes in our debrief, but the most important thing I can tell you is that we will be moving the match to early spring. We will definitely be adding to the event.
EC: Have you thought of directing the Texas State Steel Challenge match at Brazosland?
CK: Not really. I'm happy with hosting Area 4 for a while though. By the end of 2021, I will have been involved in hosting five national events, including Area 4 and the PRS rimfire finale. My typical monthly match schedule involves shooting between six and 12 USPSA, PRS, PRS Rimfire and Steel Challenge matches, most of which I am involved in match administration in some capacity.
EC: What advice can you offer to those who haven't been to a Tier 2 or above match?
CK: Travelling to matches gives you a different perspective in USPSA, Multi-Gun and Precision Rifle. Steel Challenge stages are all the same, more or less, but the events do vary significantly as far as I can tell. As a USPSA shooter, attending different matches will test skills other than what you are used to and expose deficiencies in your training. Every match has a different style, a different feel and set of skills being tested.
EC: How did the junior training camps at Area 4 go? Who-all held the classes? Would you consider them to be successful learning opportunities, and do you plan on holding more next year?
CK: We heard positive feedback from the Youth clinics. I was quite pleased with both the attendance and the feedback. These elements will definitely return in 2022, and both instructors have indicated they would like to return. I'll do a bit more promotion on the instructors teaching history for next year. I would definitely like to increase the number of youth clinics to at least four, although we have room in the schedule for up to six using the half-day format.
Karl Rehn runs KR Training, which is the oldest and largest firearm training school in Central Texas. He is an extremely accomplished shooter and instructor, and has been coaching me off and on for about five years.
Travis Gibson of MGM Targets and the MGM Junior Camp might be the most experienced youth instructor for championship shooting in the United States. He is an accomplished Multi-Gun, USPSA and Precision Rifle shooter as well.
---
A big thank you to Cory Kay for taking time to speak with me, and to everyone who was a part of this match. The 2022 Area 4 Steel Challenge Championship will be held April 1–3.
Article from the September/October 2021 issue of USPSA's magazine.
---
Read more:
What's In Your Range Bag, Emily Cunningham?