New from Bergara is the B-14R .22 LR rifle, designed as a true rimfire long-range trainer with similar dimensions as the Remington 700 platform. Recognizing the growing popularity of NRL22, the Practical Rimfire Challenge and PRS .22 LR matches, the B-14R allows shooters to practice their favorite discipline with cheap and plentiful rimfire ammunition.


The company says they have been working on this .22 LR precision trainer for several years with the goal of raising the bar for rimfire shooters. If you have ever had the pleasure of shooting a Bergara rifle, you know that they certainly live up to the hype. We anticipate this new rimfire model will be no different then its centerfire cousins in the company's lineup.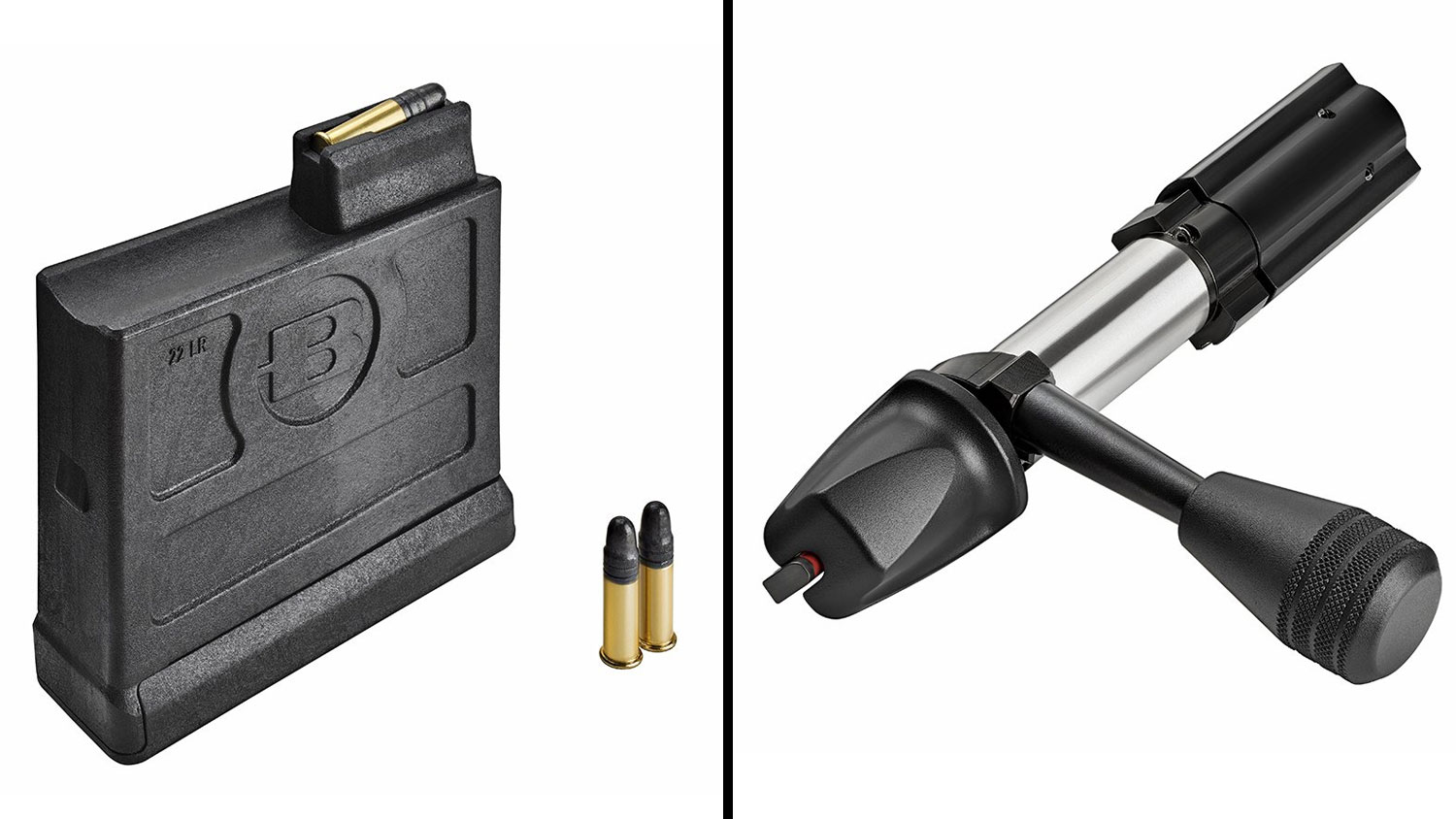 Additionally, as either a long-range trainer or a dedicated rimfire competition platform, the B-14R is an ideal platform for rifle customization. For starters, there's a 18-inch 4140 Bergara barrel (1:16-inch twist) and B-14 action with HMR stock that will certainly help in the accuracy department. A 10-round AICS-style magazine is included. Weight is 9.25 pounds, and with spacers the length is 38 inches. Best of all is the molded mini-chassis stock that has an adjustable cheekpiece and adjustable length-of-pull. The mini-chassis supports a fully free-floated barrel.
MSRP for the new Bergara B-14R is $1,150. Learn more at BergaraUSA.com.
---
See more:
Bergara B-14 HMR 6.5 Creedmoor