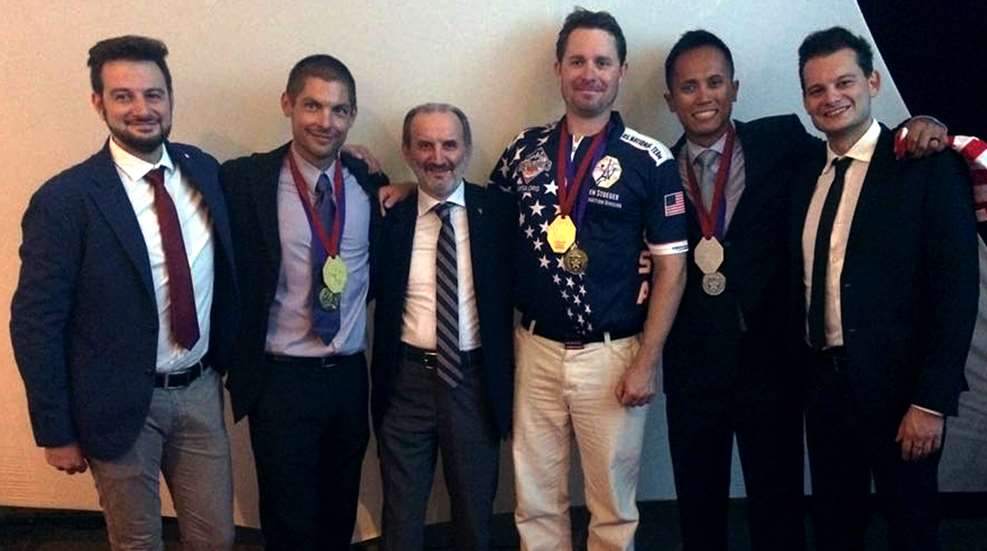 At the IPSC Handgun World Shoot conducted last month in Chateauroux, France, Eric Grauffel added to his growing win record when he took first place in the Men's Standard Division. Shooting the Tanfoglio Limited Pistol, Eric bested over 370 competitors to take the honor. This win brings his World Shoot total to seven gold medals and one junior gold medal.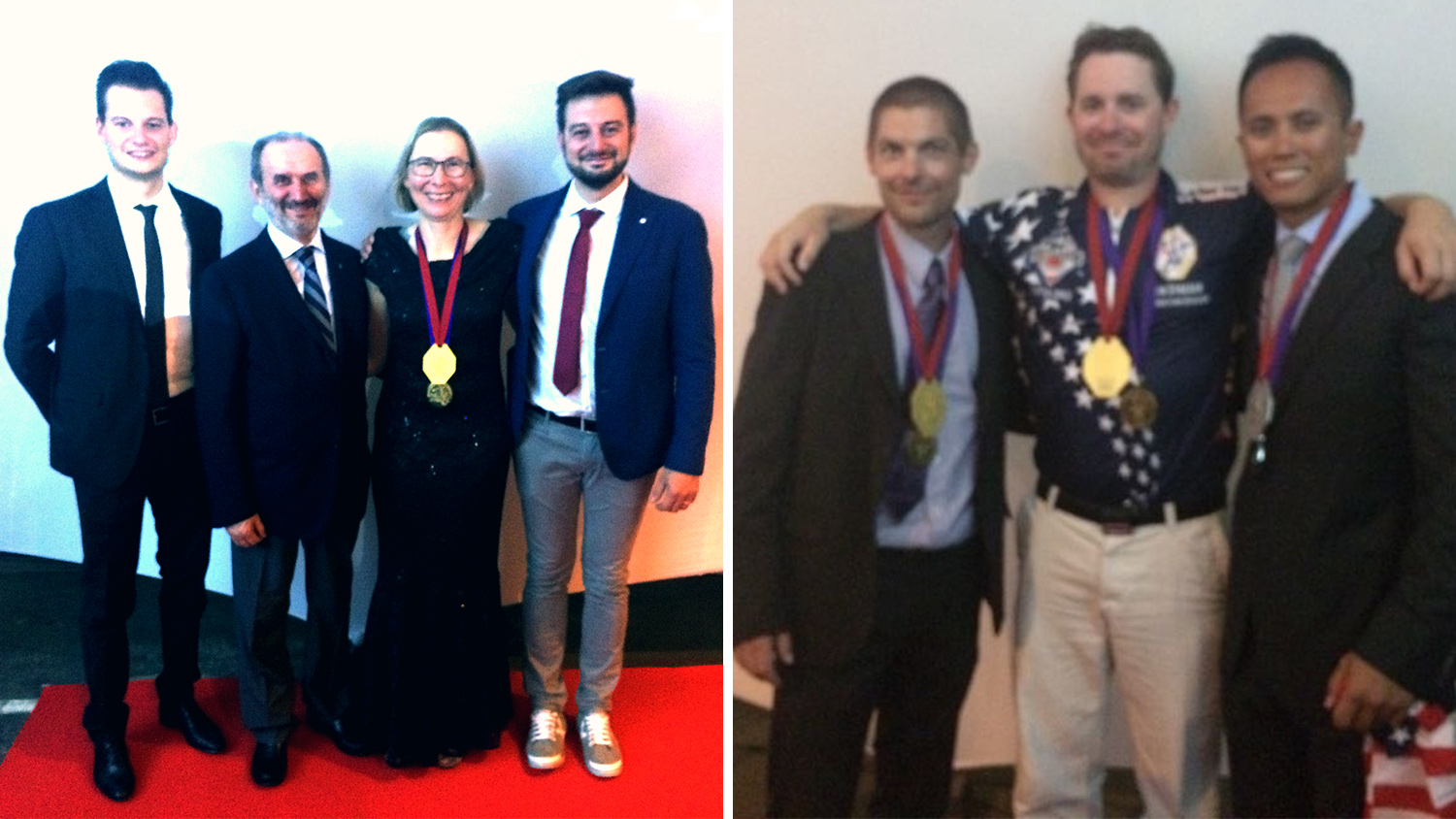 Also in the Standard Division and shooting a Tanfoglio Limited Pistol, Christine Burkhalter led the pack and grabbed the top spot for Women. With this win,
Tanfoglio/EAA Corp
nabbed both gold medals in the Standard Division.
Ben Stoeger was unshaken in the Men's Production Division against over 480 competitors to win the gold. Ben outpaced the crowded field with his Tanfoglio Stock 2 pistol. With this victory, Ben's IPSC gold medal count increases to four. Across U.S. and International championships he now has a grand total of nine medals.
Shooting a Tanfoglio Stock 2 pistol as well, Eduardo de Cobos snagged third place to bring home the bronze medal in the Men's Production Division. This placed the Tanfoglio/EAA Corp team (and the Stock 2 pistol) in two of the top three positions in the Men's Production Division overall.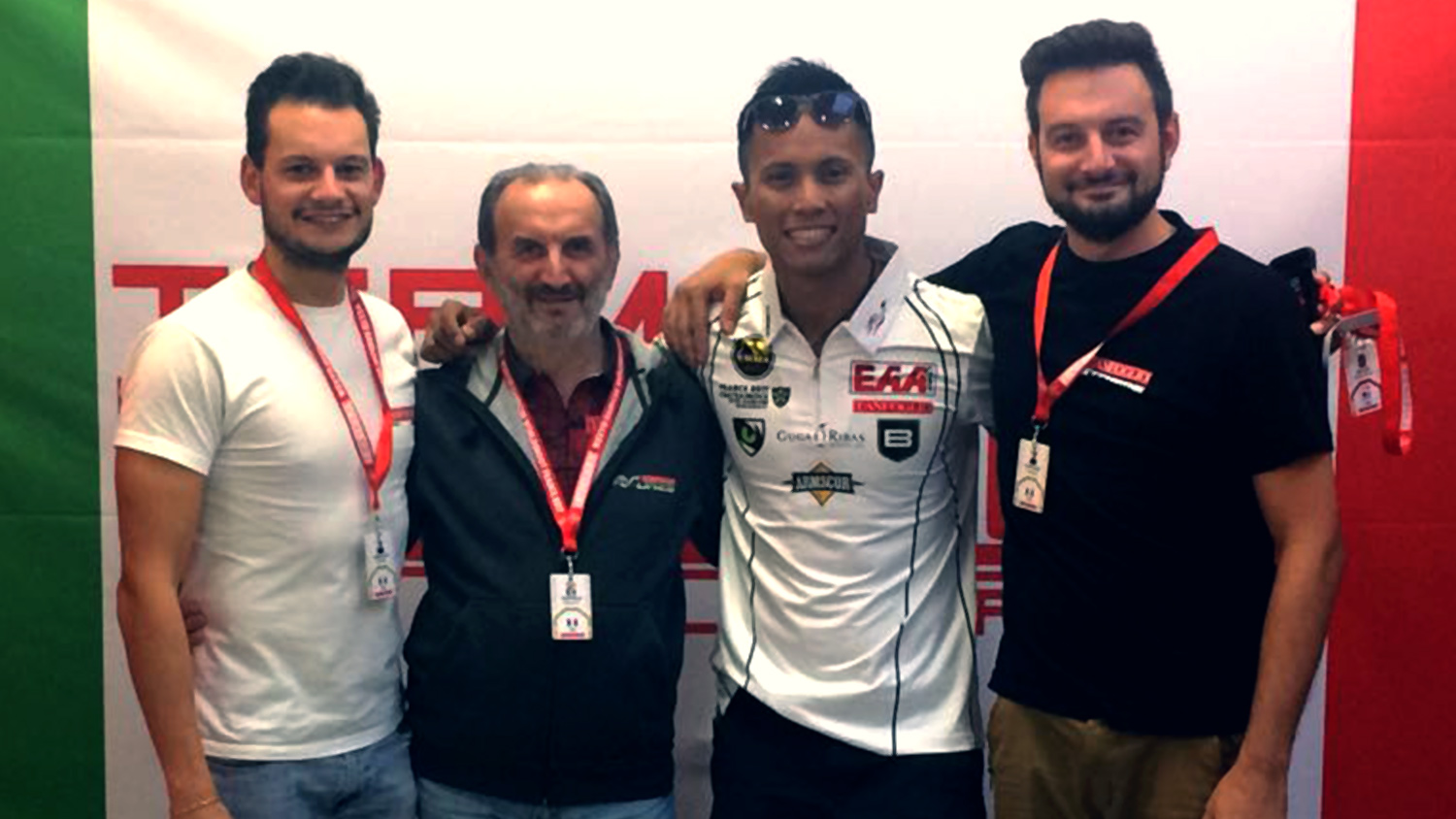 Simon "JJ" Racaza rounded out the Men's portion, shooting his Tanfoglio Gold Team Pistol in the division with the second largest number of shooters. With over 400 competitors, the Men's Open Division had slim point margins throughout the match. Using both skill and determination, JJ made his way into the winners circle with a second place finish good for the silver medal.
The team, which used a combination of the Stock 2 Pistol, the Limited Model Pistol, and the Gold Team pistol; left France with three gold medals, one silver medal and one bronze medal, in four different divisions (Men's Production, Men's and Women's Standard, and Men's Open). The team previously swept the podiums at the 2014 World Shoot in Men's Production Division (First Place – Eric Grauffel, Second Place – Simon "JJ" Racaza, Third Place – Ben Stoeger) and additionally took the gold in Women's Production Division (First Place – Maria Gushchina).
Read more coverage of the 2017 IPSC Handgun World Shoot: