Above: Henrik Larsen of Norway has paved the way for the No. 3 Kentucky rifle team this season, setting school records in both smallbore and combined. Photo courtesy of UK Athletics

The No. 1-ranked West Virginia University rifle team continued its win streak with a 4716-4653 victory over Nebraska. The Mountaineers (3-0, 2-0 in conference) earned their second Great America Rifle Conference (GARC) win with a sweep of the discipline competitions, winning smallbore, 2336-2304, and air rifle, 2380-2349.

"Today was a gritty performance," WVU rifle coach Jon Hammond said. "A lot of the team had some struggles at some points in the match, but I was pleased with how they stuck to their tasks and stuck to their jobs on a mental aspect. They did a good job with that."
 
Hammond added, "We aren't crunching the numbers and seeing if we're up and down―we are just looking at the overall performances. They are shooting at such high levels with small margins of error. We aren't focusing on the numbers, but more the overall results. I think everyone handled the situation well today and shot the best they could."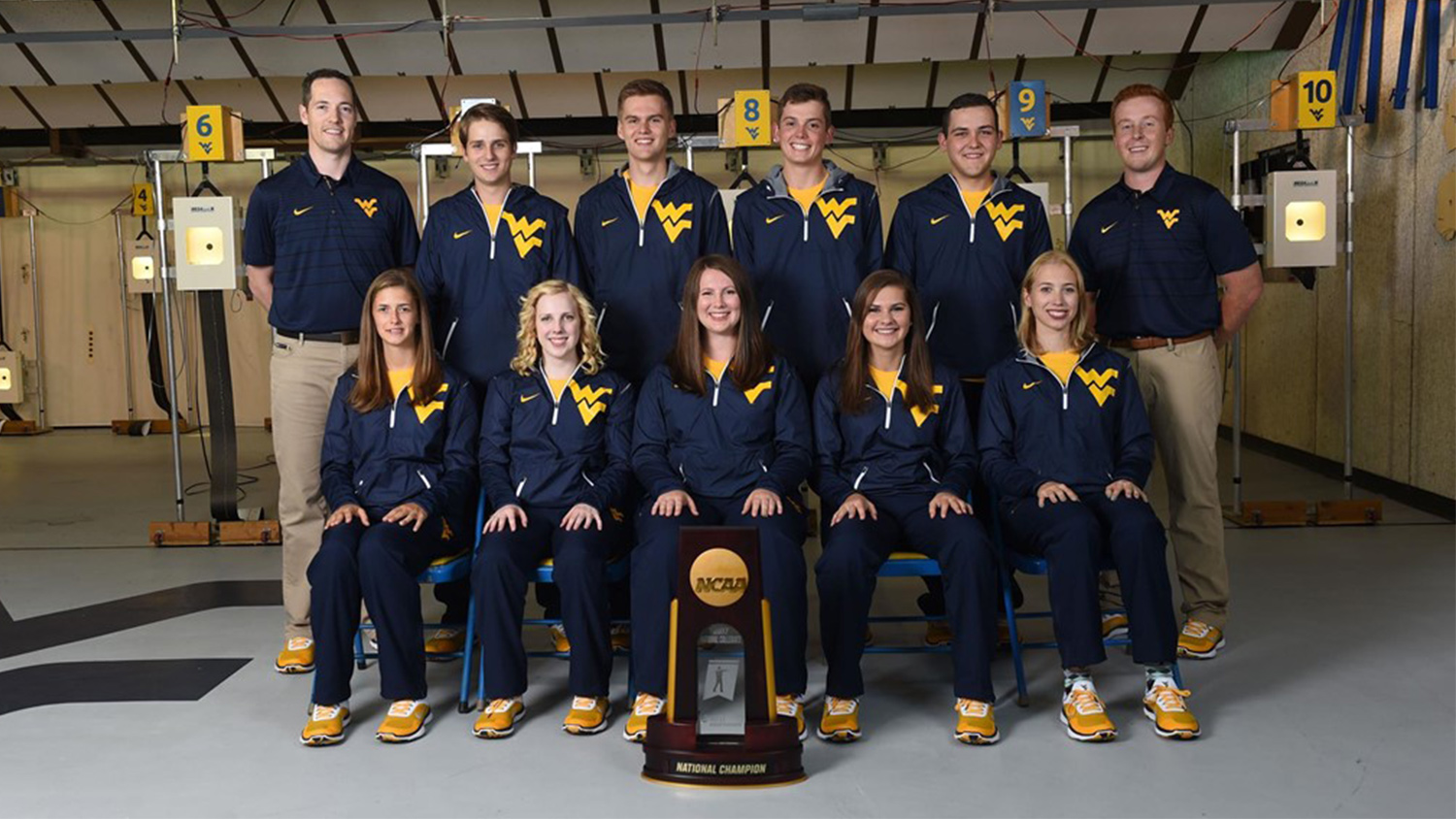 For smallbore rifle, sophomores Milica Babic and Morgan Phillips tied for second with scores of 586, a season-best for Phillips. Additionally in smallbore, 2016 U.S. Olympic gold medalist Ginny Thrasher shot a program-best 200 prone―finishing ninth overall with a score of 575. Two WVU student-athletes earned individual wins. Milica Babic won her second straight air rifle victory with a 597 score, while redshirt-freshman David Koenders took smallbore with a career-high score of 588 total.

"David has been working really hard and settling in each week," Hammond said about Koenders big day. "I think today was a solid performance and his most consistent showing. He's been working a lot in training, and that showed today. There's been a really good progression for him, and I'm happy to see that."

WVU returns to Morgantown to play host to GARC opponent No. 9 Mississippi on October 21.

No. 2 TCU Rifle Continues Strong Start to Season

A career day for freshman Elizabeth Marsh helped the undefeated TCU rifle team to a first place finish at The Citadel during their match-up. Marsh produced career highs in air rifle (597) and aggregate (1185) to lead all shooters competing that day at the match.

"I'm very pleased with the high level the team is performing at this early in the season," said TCU rifle coach Karen Monez about her team.

The Horned Frogs fired a team aggregate score of 4718, comprised of 2379 in air rifle and 2339 in smallbore. The team aggregate score is tied for the fifth-highest in program history, while the air rifle score is tied for the third-highest.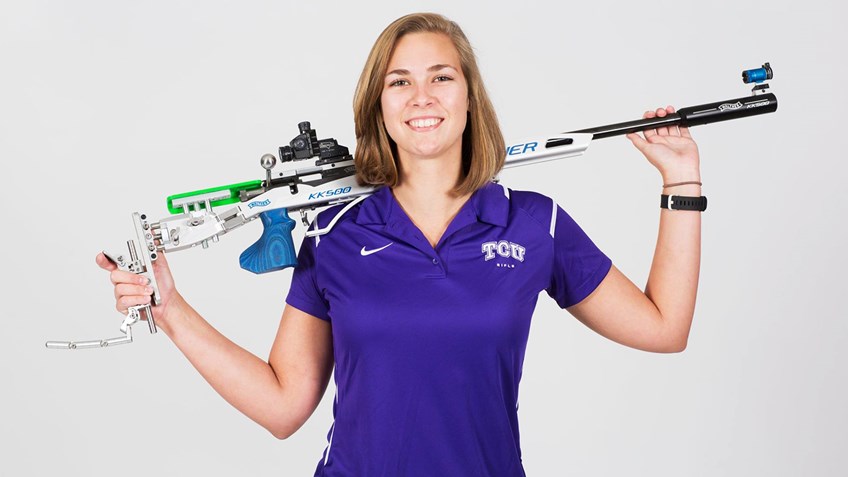 Marsh set the standard with a 588 in smallbore. Rachel Garner (587) and Ariana Grabowski (585) fired season-highs to finish second and third, respectively in smallbore. Casey Lutz's 579 accounted for the top four counting scores in the match. Not factoring into the team score, but firing the fourth-highest score in the match was Barrett Ray with a 581. Behind Marsh's pace-setting score of 597 in air rifle, TCU shot the next four highest scores. Garner, Lutz and Mindy Miles all fired identical 594s. Emily Haag fired a 574 in smallbore and a 585 in air rifle to give her a career-high 1159 aggregate score. Garner (1181) and Grabowski (1174) also turned in season-high aggregate scores in the match.

The TCU rifle team will return to the range October 22 when it heads to No. 4 Murray State. 

No. 3 Kentucky Wildcats Down No. 13 Navy in Home Opener

The third-ranked Kentucky rifle team defeated No. 13 Navy, 4711-4640, inside the Buell Armory for its first home win of the season. Four UK student-athletes shot 590―or better―in air rifle, which led them to a 10-point increase in the discipline from the first match. Kentucky fired 2376 in air rifle and 2335 in smallbore rifle.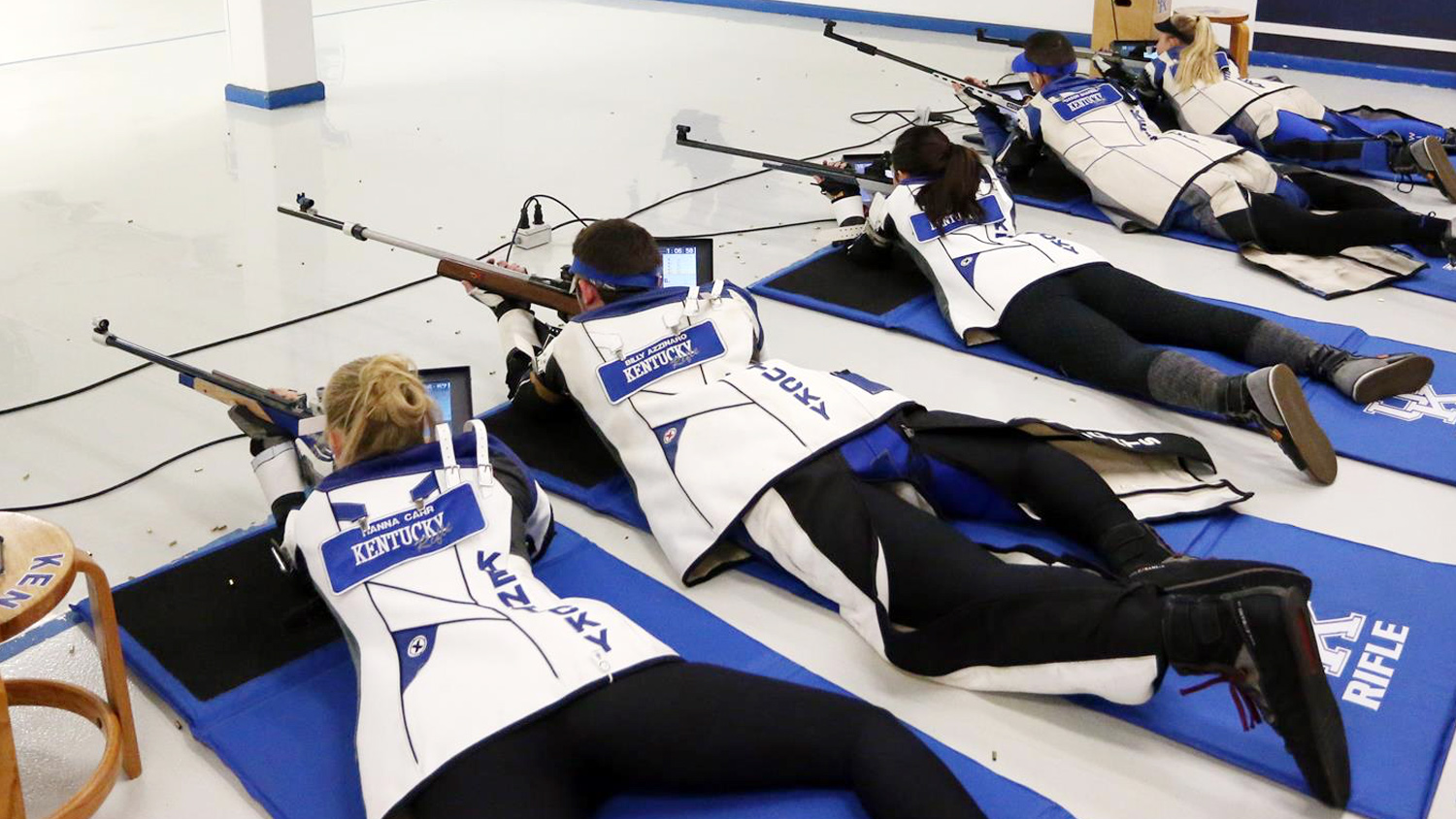 "Overall, I thought we performed fairly well," said UK rifle coach Harry Mullins. "We pulled it together in standing a little better, and our air gun came up a little bit. It's an up-and-down part to the season. Henrik's (Larsen) numbers are hard to follow―those are huge. I was very proud of him. It's tough to stay at that level, and for him to be able to do that―it's a very exciting time."

Freshman Henrik Larsen continued to impress and led the way for UK. He tied the school record and his personal-best score in air rifle (598) for the second week in a row. The Mysen, Norway, native set new school records in smallbore (595) and combined (1193) the previous week at the Ole Miss Open. In smallbore, Larsen finished just two points shy of that record at 593 for an 1191 aggregate and top-individual honors―another accolade that he received in Mississippi.

"I've been training consistently with a lot of shots―about 8,000 since I came (to Kentucky)," Larsen said. "I've been working really hard. [Today] I started off with 35-straight 10s and wasn't really thinking about what I was doing (at one point). I had two shots that slipped, and I felt like something was wrong. I just needed a small break and tried to get back into the rhythm, push into the deep 10s and get a good decimal score as well."

Cathryn Papasodora matched her career-high air rifle score of 594, improving six points from the Wildcats' first match of the season and two better from her season-high score in 2016-17. Junior Hanna Carr fired an aggregate score of 1173, which was good for third.

The University of Kentucky rifle team will be back in action to defend their win streak on October 21, when they welcome No. 16 Morehead State to Lexington.

Top 20 NCAA rifle rankings as of October 11, 2017.

1)          West Virginia
2)          TCU
3)          Kentucky
4)          Murray State
5)          Alaska
6)          Air Force
7)          Ohio State
8)          Nevada
9)          Ole Miss
10)        JSU
T-11)     Army
T-11)     NC State
13)        Navy
14)        Akron
15)        Nebraska
16)        Morehead
17)        North Georgia
18)        Memphis
19)        UTM
20)        UTEP