Last month the competitive shooting community was forced to say goodbye to one of its best. Distinguished United States Marine Corps Rifleman and former NRA Silhouette Manager Greg Connor passed away at the St. Francis Medical Center in Midlothian, Virginia, the evening of Monday, April 11 at the age of 84. He had been undergoing radiation treatment for cancer and was also suffering from dementia.
He is survived by his wife Donna, three stepchildren, seven grandchildren and six great-grandchildren. According to the memorial website, Greg survived a bout with Covid in 2020 while separated from Donna, due to her health issues at the beginning of the pandemic.
Gregory Connor was born September 10, 1937, in Manhattan, New York. While in school Greg developed an early interest in competitive rifle shooting, which remained important to him for the rest of his life. After graduating high school in Queens, New York, Greg enlisted in the United States Marine Corps on April 13, 1956. Spanning four decades, his military career included duty in Vietnam, Hawaii and Virginia. In 1986, Greg retired as a CWO4—the highest Chief Warrant Officer rank at the time.
After retirement and a brief sojourn to Australia, Greg began working for the National Rifle Association of America at the old headquarters in Washington, D.C., and in 1987 he became the National Manager of Silhouette Programs in the Competitive Shooting Division. Greg led the NRA Silhouette Department for 30 years until his second retirement on April 7, 2017, concluding a seven-decade career serving his country in the military and as a civilian in the workforce promoting the shooting sports.
A top rifle shooter, the list of awards for Gunner Greg Connor is lengthy. He was one of the finest all-around Marine Corps riflemen, successful in both high power and smallbore rifle competition. After earning his Distinguished Rifle Marksmanship Badge in 1962, he found success coaching rifle and pistol shooters. Still a formidable competitive shooter, Greg was the winner of the Wimbledon Cup title at the 1974 National Matches—the final year the historic 1,000-yard match was fired on the 5V target. After retiring from the Marine Corps, Greg won another prestigious 1,000-yard competition at Camp Perry in 1986—the Iron Sight Leech Cup. In addition to holding a Distinguished Rifle Badge, he also earned several points towards a Distinguished Pistol Badge, although he never completed it.
In 1977 while he was a USMC Staff Sergeant, NRA Publications Firearms Inventory Manager Larry Quandahl first met Chief Warrant Officer Greg Connor at Parris Island, South Carolina, while he was with the rifle team. A longtime National Instructor Trainer in the NRA Education and Training Division and key member of the Coaching Department, Larry worked alongside Greg on the sixth floor at NRA headquarters in Fairfax, Virginia, for many years. "Shooting records dating back to the 1960s set by Greg Connor remain unbroken to this day," said Quandahl. "Greg had a major impact on Marines and my shooting. His commitment to excellence influenced hundreds, if not thousands of rifle shooters, along with many of his co-workers at the NRA."
Back in January 2007, during my first day working at the National Rifle Association in the Competitive Shooting Division, one of the first people I met was Greg Connor. Holding a coffee cup in one hand and a neat bundle of silhouette record books in the other, I didn't know who he was at the time or what to make of him, except that he had an unmistakable presence. Highly knowledgeable and equally opinionated, Greg quickly became a mentor to me as a young NRA staffer, especially regarding the history of competitive shooting and the nuances of silhouette as a discipline. Greg's office also became a valuable asset, as he kept prodigious amounts of old records and files in there. After moving to my current role in NRA Publications in 2015, Greg would visit me in my new office just about every morning for about two years. Ostensibly, these visits were work-related, as he'd usually have a slip of paper in his hand with the name and phone number of a past champion or dusty books and magazines from the library with sticky notes bookmarked to pages with story ideas, but I knew better. Greg wanted to check in on me—and I was always happy to see him. His retirement in 2017, and now his death, leave a void for many in the competitive shooting world that can never be filled.
Here is how the book The History of Marine Corps Competitive Marksmanship, Volume II (1960-2010) describes him (in part): "Greg Connor earned his Distinguished Marksman Badge in 1962, and was a versatile and consistent shooter who served four decades in the Marine Corps." (H/T to the Marine Corps Distinguished Shooter Association for the quote.)
The August 19, 1975, edition of The New York Times also described Greg Connor's shooting exploits that year at Camp Perry during the high power rifle national championship, "Marine Chief Warrant Officer, Gregory Connor of Quantico, Va., ... had 15 X‐ring hits," three behind Army Sergeant Earl Waterman's 18 Xs.
Damien Orsinger, the former NRA Pistol Programs Coordinator, worked with Greg in the Competitive Shooting Division from 2010 to 2017. "Greg Connor was a genuinely kind soul and I am humbled and honored to have had the privilege to work with such an extraordinary human being," said Orsinger. "The competitive shooting world has lost another legend. RIP Gunner Connor."
A service with military honors for Greg Connor will be conducted Wednesday, May 4 at 2:30 p.m. at the Quantico National Cemetery in Triangle, Virginia. (Address is 18424 Joplin Road, Triangle, VA, 22172.) Friends and family can send flowers or leave condolences at the memorial page.
He will be respectfully missed by many.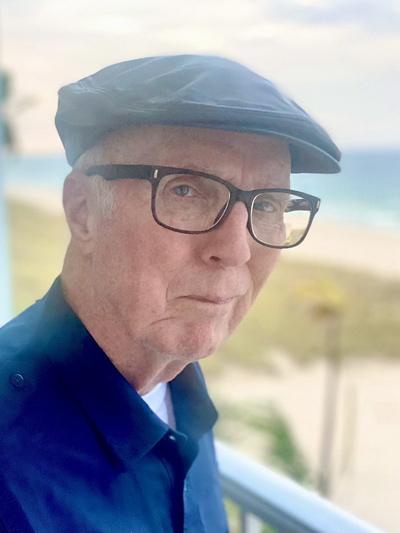 Legends: Gregory Connor
September 10, 1937 – April 11, 2022