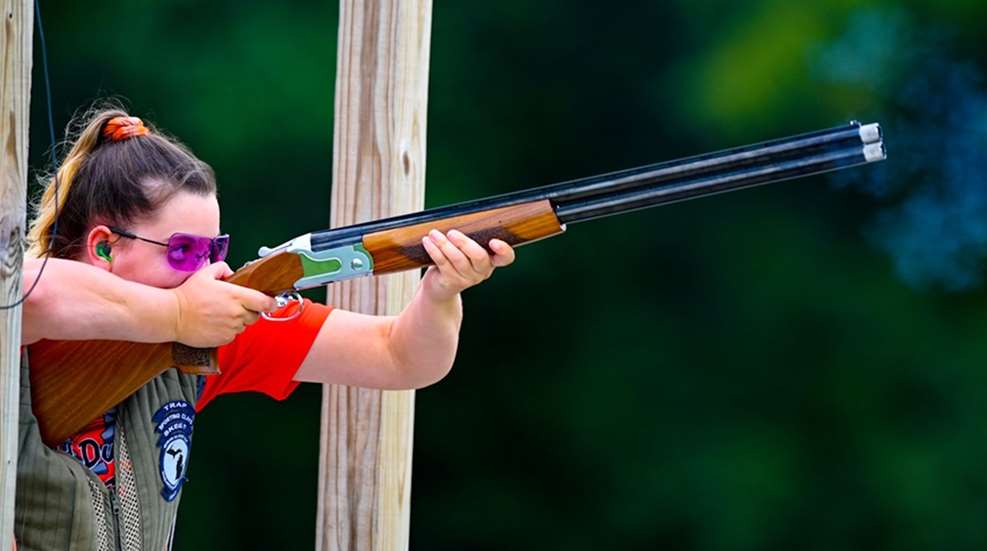 Shotgunner Olivia Krauss is a 14-year-old shooting dynamo from Olivet, Mich. Last year was a breakout one for Krauss, after walking away from the A Girl and A Gun Women's Clays Championship with High Overall honors. The match was held at Powder Creek Shooting Club in Lenexa, Kan., in August 2020. Find out what Krauss keeps in her range bag.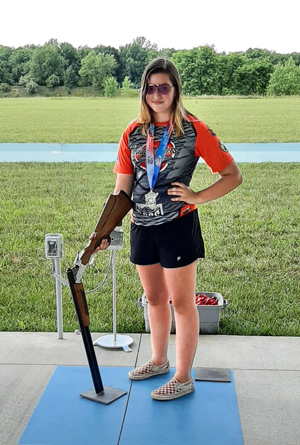 What are your first memories of handling a firearm?
The first thing that comes to mind is when I picked up a shotgun at age six. It was a .410 bore. My parents bought it for me because it was lightweight and easy for me to hold it up.
Tell us how you began in competitive shooting.
When I was 6 years old, I started competing. My brothers were involved in competitive shooting, so naturally I wanted to try it as well.
Please share with us some of your major shooting accomplishments.
At the top, winning first place in bunker trap with my teammates at Nationals two years in a row. And last year, while shooting with my high school trap team I was the high female, and achieved third-place woman for the state of Michigan. Plus, winning the 2020 Michigan Junior Olympics. Additionally, last August I won High Overall at the A Girl and A Gun Women's Clays Championship.
What firearms and other gear do you use for competition?
I shoot a CZ SCTP Sterling shotgun. My favorite thing about my gun is the ability to change the position and the height of the cheek piece, as well as my chokes. For my shotshells, I mostly shoot Boss ammunition out of Michigan, Rios or Estates.
Tell us about your range bag and what you carry in it besides your firearms.
For my shooting bag, I use one from CZ-USA. It's significant to me, because the company gifted me it after I shot my first 25-in-a-row. So, in that way it's like a trophy for me, as well as a reminder of my past success.
What do you do in your free time?
In my free time, I enjoy going on hunting excursions with my family. I also like going with my friends and family to fun shoots, such as protection shoots and Calcutta shoots.
What would you tell someone interested in finding out more about your sport?
For those interested in the shotgun sports, I suggest visiting your local club. Watch how things work and don't be afraid to ask questions. Competitive shooters are generally helpful people, especially with newcomers. You will never find a more tight-knit group.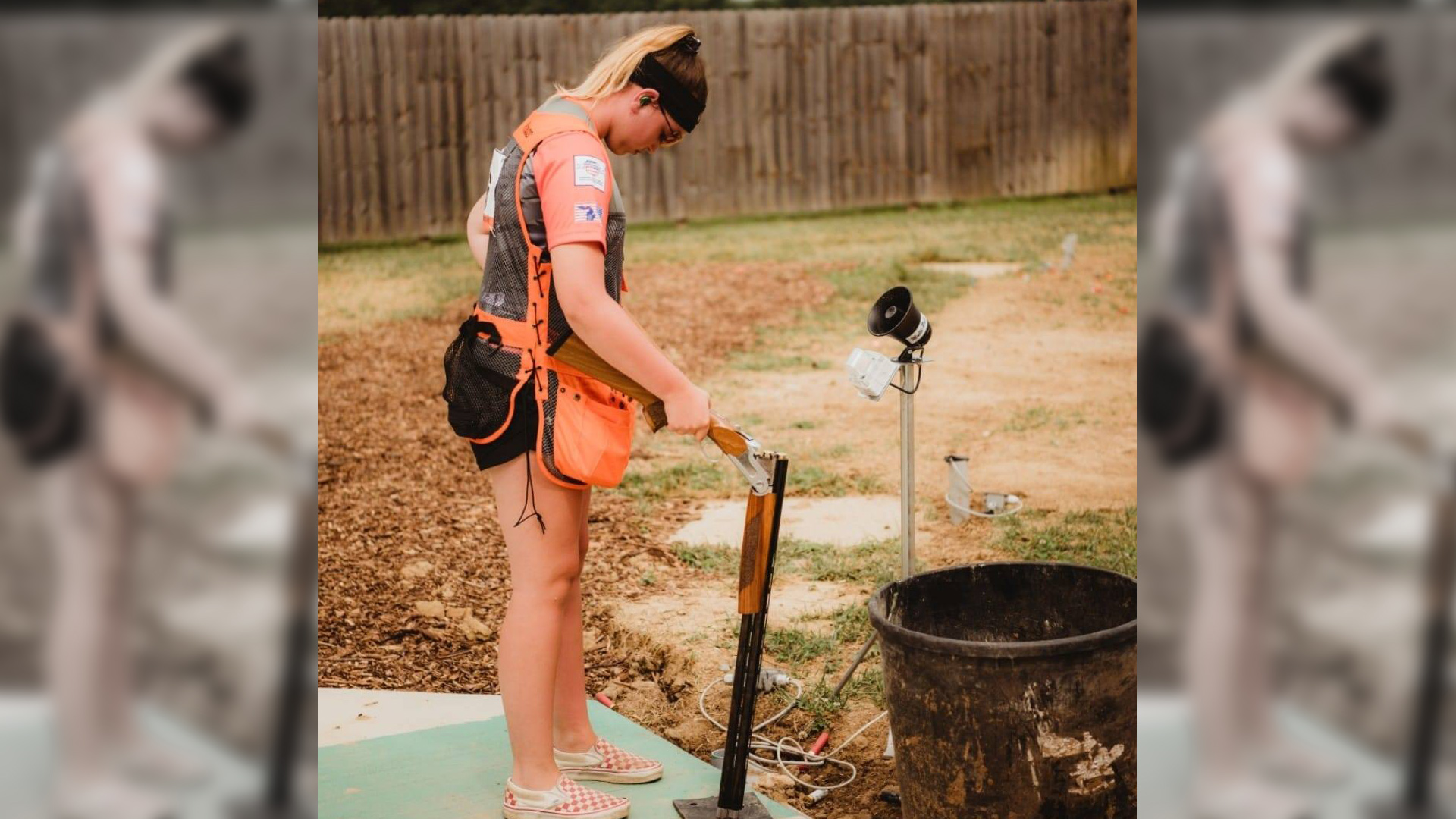 Any tips for new shooters?
The most important thing for new shooters to do is to find a shotgun that fits them properly. It's also important to let people help you. Having this kind of outlook on things will pay off in the end. And if you are searching for junior clay-target matches near you, visit the Scholastic Clay Target Program website, where you'll find plenty of information on events and teams located around the country.
Follow Olivia Krauss on Instagram.
---
Read more Range Bag articles: