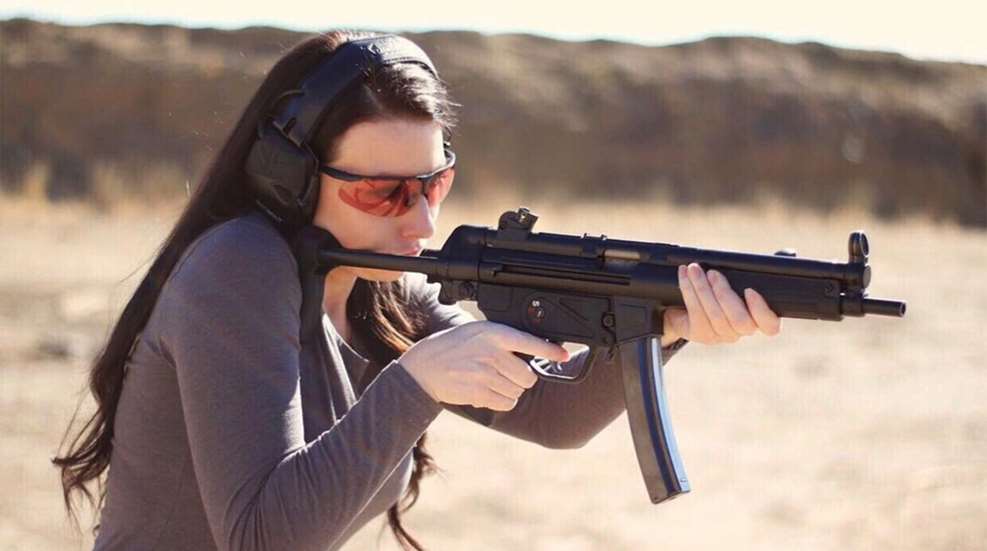 Meet firearms instructor Ava Flanell, who went from knowing nothing about guns to owning a firearms training business after only a few years. Learn what she keeps in her range bag.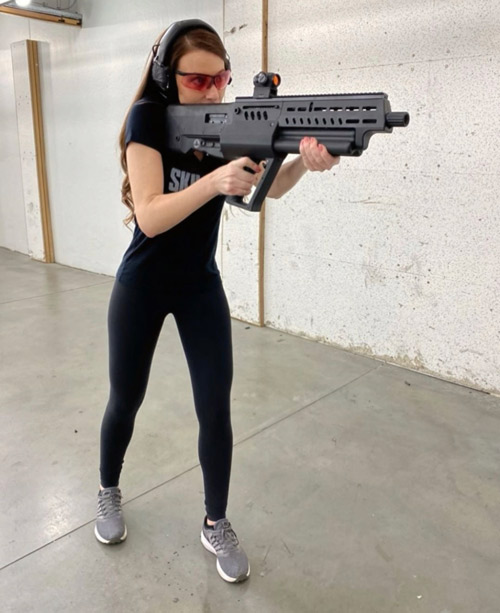 What are your first memories of handling a firearm?
Although I grew up around firearms, I was a month short of turning 26 when I shot my first gun. At the time I was filming a television show with my family, who are firearms advocates. The film crew wanted to record my mom, who was a firearms instructor, teaching me how to shoot. I don't remember what make or model the gun was, but it was a 9mm. Mom gave me a few quick tips and then the cameras started rolling. As if shooting a gun the first time wasn't intimidating enough—now it was in front of an audience. Surprisingly enough, I was pretty accurate. The cameraman even asked if this was really my first time. After shooting the handgun, my dad brought out a fully-automatic 9mm. That's my dad for you (laughs).
When did you become a firearms instructor?
A few days after I shot a firearm for the first time, my mom sadly passed away due to a horrible accident. At that moment my entire life changed. I had been living in New York City for eight years working for the Yankees. I left everything behind and moved back home to help with family and the firearms-related businesses. I knew nothing about guns, but was determined to learn. I didn't want what my parents worked hard for to diminish. I learned about different makes and models, how to log in and log out guns, 4473 forms, ammunition and so forth. Eight months later, I decided to be like my mom and become a firearms instructor. It was the most uncharacteristic thing I've ever done. In 2013 I became an NRA certified pistol firearms instructor. Soon after, I gained many other NRA instructor credentials and started my own training business, Elite Firearms & Training. Seven years later, it continues to gain success. I just wish my mom could have been here to see me do this. She would be astonished.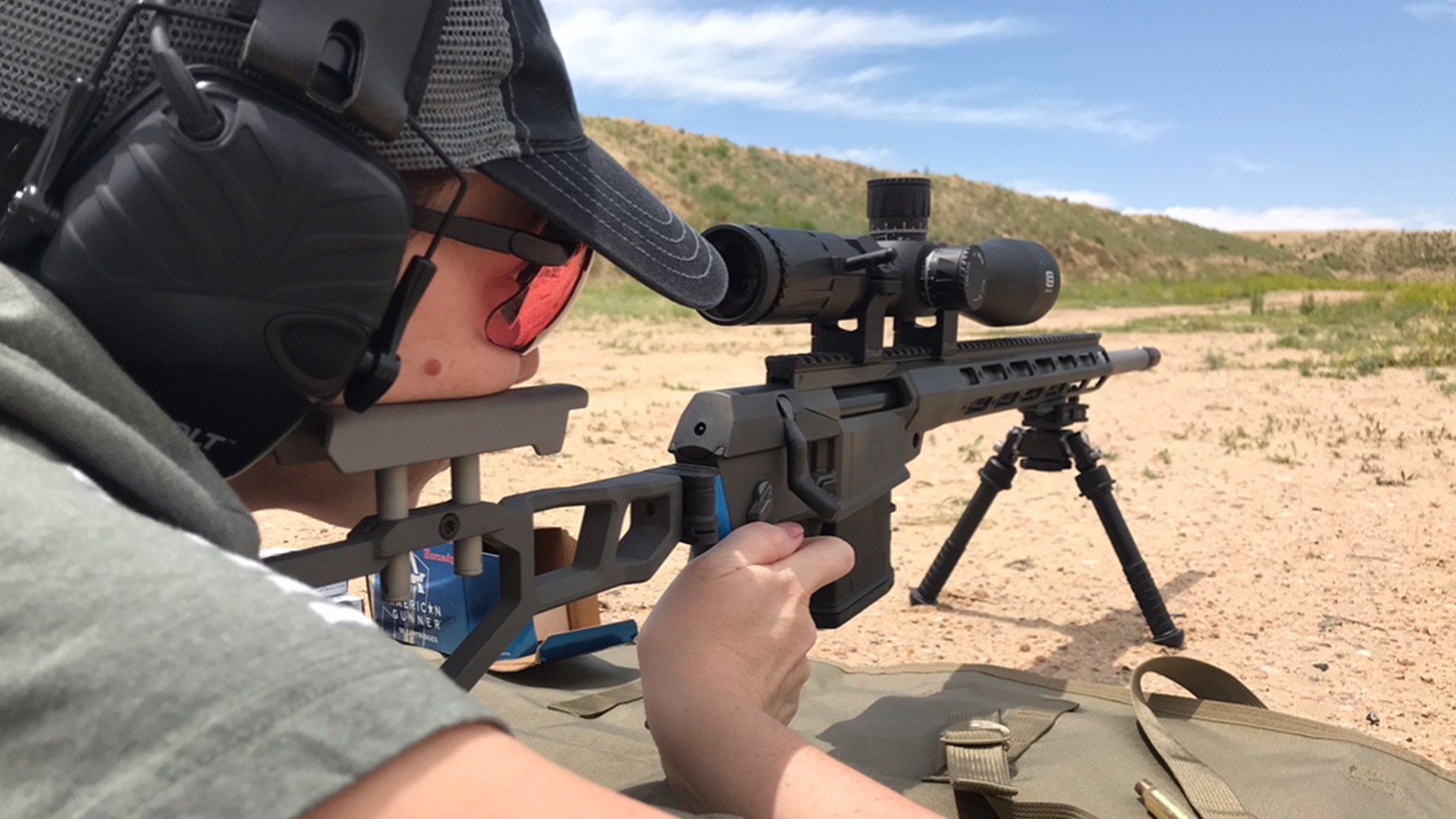 What firearms and other gear do you use for competitive shooting?
My go-to gun is a Glock. I have a few Glock G17s and an IWI Masada for home defense. I've always carried the Glock G42, but now I'm considering the SIG P365 because of magazine capacity. My go-to gun for training beginners is the Smith & Wesson M&P EZ (.380 or 9mm). That gun is extremely user friendly. For fun range guns, I have all of the ARs I've assembled, but I've been branching off to AKs. I just had a Century Arms Draco customized by Family Firearms. Now, it looks like a piece of art. I love shooting my Triarc Systems Tri-11 and have been leaning toward a lot of guns that IWI makes such as the TS12 and Tavor. Also, Manticore Arms makes some great accessories for many of its firearms. For the past few years I've been putting together a lot of Polymer80s. I enjoy picking out parts for each build. I also started getting into long-distance shooting. For that, I typically use The Fix by Q, which is chambered in 6.5 Creedmoor. Lastly, I like SB Tactical for its braces. They've changed the industry and continue to make some amazing products.
Tell us about your range bag and what you carry in it besides your firearms.
Since I started my YouTube channel, I never leave the door with a light load. At this point I use whatever will fit the most stuff. One of the bags that's been incredibly durable and big enough to fit all of my camera equipment is the Veno Industries War Tote.
I go back and forth between indoor and outdoor shooting. To make it easier not to forget anything, I always have sunscreen and a hat, a few different sets of eyewear (lightly tinted and polarized), speedloaders, extra ear and eye protection (because so many people forget to bring them) and a few multi-tools in case I have to adjust my gun or optics.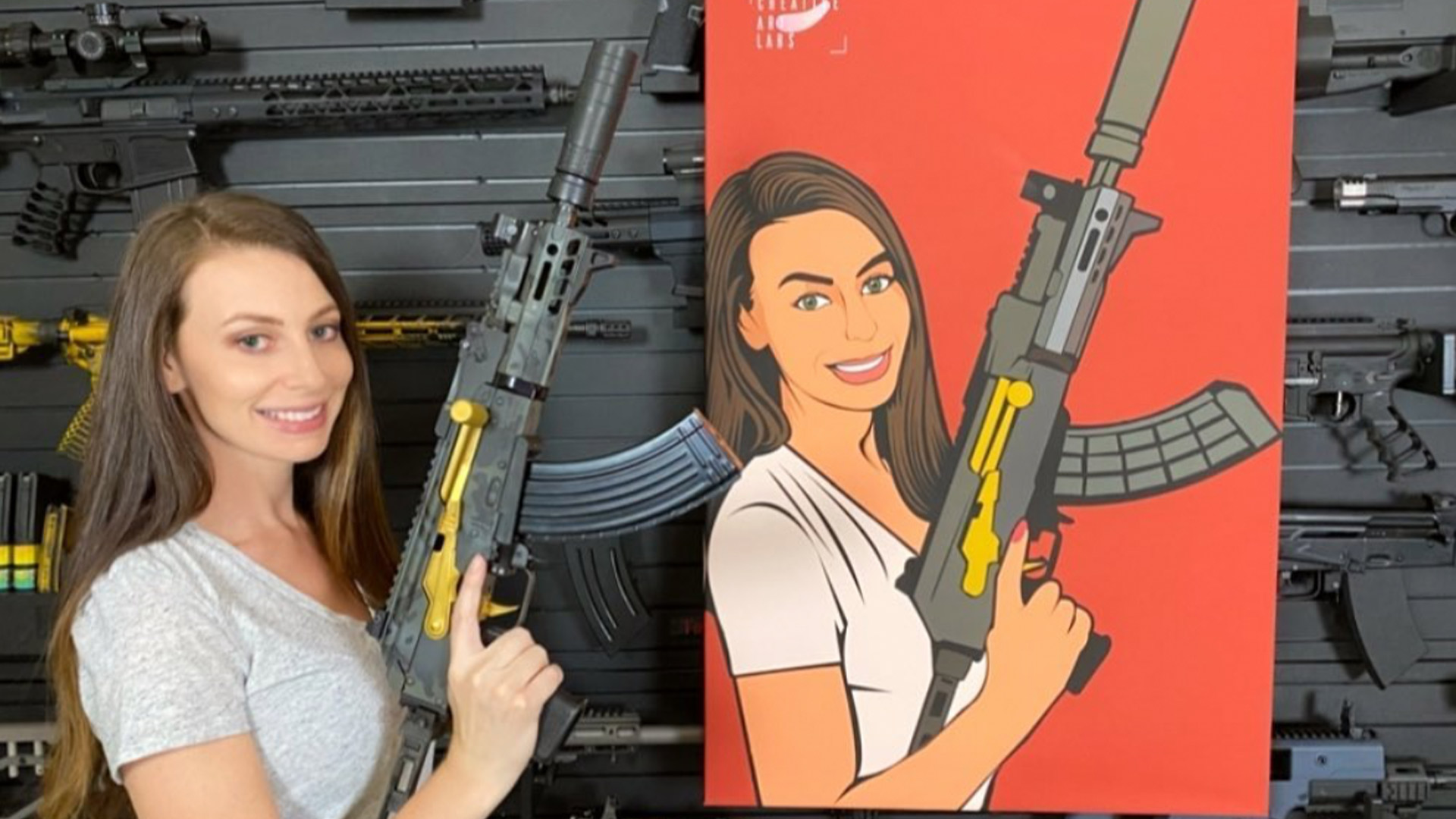 Any tips for the new shooter?
Take a basic firearms class. Everyone's first instinct is to purchase a gun. A good class will explain calibers, safety mechanisms, pros and cons of size and different types of actions. A good class will include range time and gun rentals are typically available. Also, after purchasing a firearm get snap caps. These are essentially dummy rounds that allow shooters to get acquainted with their firearm before going to the range on their own. Snap caps will assist overcoming any anxiety over gun operation. Additionally, if you load live ammunition and a few snap caps in your magazine while at the range, it teaches how to effectively clear malfunctions and train you out of anticipating shots, which beginners often do.
Follow Ava Flanell on Instagram.
---
Read more Range Bag articles: